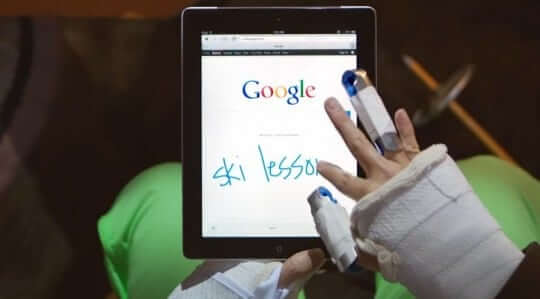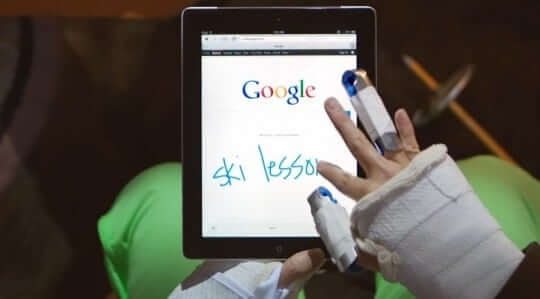 Here is a new feature from Google that adds further zing to the browsing experience for users of smartphone and tablet devices. Called Google Handwrite, the feature is a search operation that enables users to scrawl on the screen directly by hand (or stylus if it is supported) and the handwriting is recognized by the script that runs in the back ground of the web page. The conversion from handwriting to text will be undertaken by the script and the user will just have to press enter to commence the search operation. One can compare this application with the Gesture Search app, which was available on some phones, though the difference being that Google Handwrite runs on the web page itself and not on the device. Also, one will only have to type a part of the text or word and Google will try to do the rest by offering various common search phrases.
The entire thing is in beta stages as of now and can be activated easily by enabling the 'Handwrite' options under 'Setting' menu at google.com. Once enabled, you will have to tap the Handwrite option located towards the bottom of the screen to invoke the functionality. Also, the feature right now supports 27 international languages, though more should be added in subsequent revisions. The application will run on devices that have Android 2.3 for smartphones and Android 4.0 and above in for tablets. It will also be compatible for devices running iOS5.
Needless to say, the feature is a nice addition that should become popular. More so for those who aren't too comfortable with on-screen keyboards on tablets and smartphones. Instead, all they will have to do is launch the feature by a single tap and start writing.
Pasted below is a video that demos the project.
via googleblog

Sovan Mandal is the senior tablet and tech corespondent for goodereader.com. He brings a international approach to news that is not just applicable to the North American market, but also Asia, India, Europe and others. Sovy brings his own writing flavor to the website and is interested in Science Fiction, Technology and Writing. Any questions, send an email