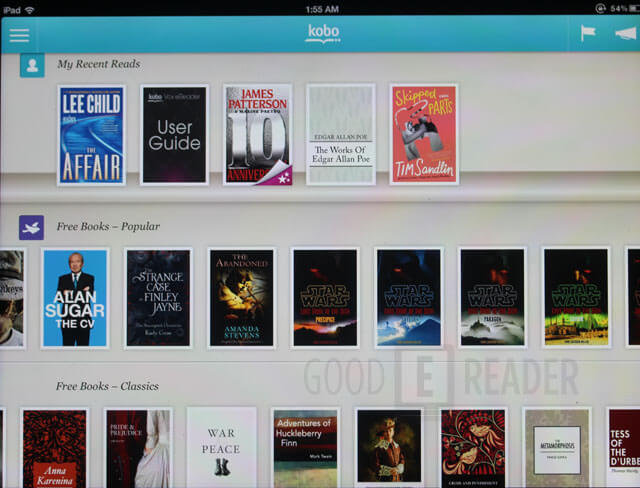 The official Kobo iOS app has undergone massive changes since it first debuted a few years ago and serves as their staging ground to test new features that eventually trickle done into other devices. Today the company updated their iPad firmware to version 5.4.1 which makes it place nice with the iPad 3 Retina Display.
One of the main changes found in the new update was the new homescreen that has been re-designed. You also have the ability to download millions of free books now which makes it one of the few iPad apps that allow  you to actually download stuff.
Ever wonder what other people are saying publicly about specific passages? There is a new public notes feature that you can check out what other people think about certain aspects of books. You can make your own comments and be notified automatically if people are responding to  you.
Finally, text looks really good now! Everything feels sharper and feels very much like the recent update found in the Kindle for iPad app. Check out some of the pictures below showing you some of the new features.
[cincopa AQCAS1q6Mj3M]