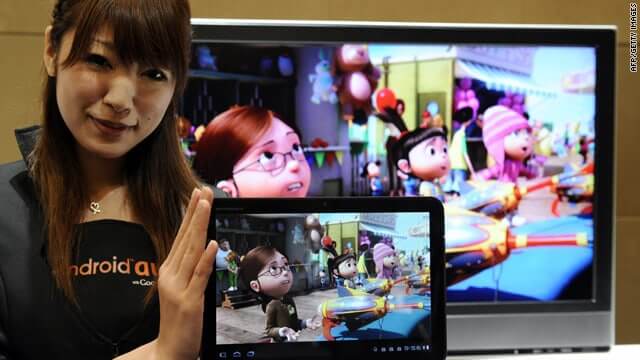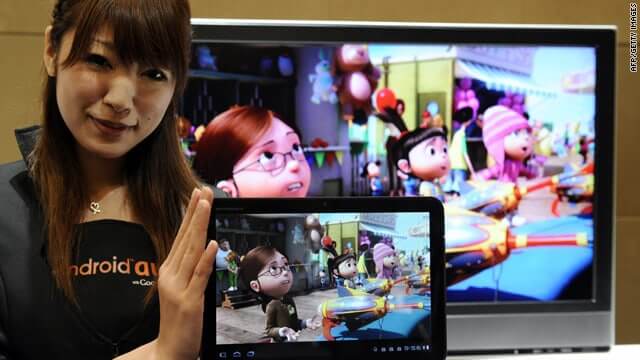 Tablet devices are not only here but have dug deep into our psyche, in fact deeper than we might have thought. A recent Neilsen survey can be solid proof of this. The survey has revealed an outstanding 88% mentioned that while watching television they were using their tablets. A further 45% admitted that they watch TV while working on their tablet on a daily basis.
Tablet PCs seem to have become even more addictive for 26 percent who admit to watching TV program only if their tablet device was at hand. However, its not only tablet devices, the same goes true for smartphone as well which in turn proves that the present generation like to multitask. The main focus would be the tablet or smartphone which the person would be working on while the TV is something that runs in the back ground. Also, while the figures mentioned above were for those living in the US, it has been found those in the UK follow a somewhat similar tablet usage regime and have also been found to have included using tablet along with watching TV. However, unlike Americans, the Brits are a bit less conservative as its 80 percent who said they have a tablet on hand at least once a month while watching TV.
As for tablet usage, most users mentioned they check their email while watching TV though finding more stuff about the program they are watching is another thing tablet users engage in.
"Device owners also seem to engage with content related to the TV as well, either by looking up information related to the show or looking for deals and general information on products advertised on TV," mentioned Neilsen in the report.
via venturebeat
Sovan Mandal is the senior tablet and tech corespondent for goodereader.com. He brings a international approach to news that is not just applicable to the North American market, but also Asia, India, Europe and others. Sovy brings his own writing flavor to the website and is interested in Science Fiction, Technology and Writing. Any questions, send an email