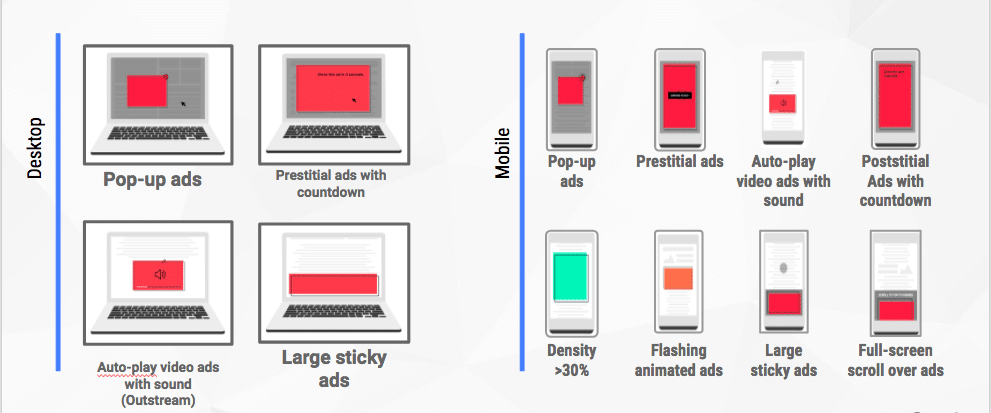 Google Chrome has just received an update that has an advertisement blocker installed by default. This should help rid the internet of full screen advertisements or ones that run on a timer before you can view the content. It also will block autoplay video ads with sound or ones that play music.
It is important to note that Chrome's ad filter won't block all ads, just those on sites that fail to meet the standards set by industry trade group Coalition for Better Ads, of which Google and other tech companies like Facebook are members.
If you are browsing on the desktop of mobile, Google will announce what ads are being blocked. Meanwhile sites that continue to have most of the adverts blocked will eventually see their ranking go down and this will result in less web traffic.