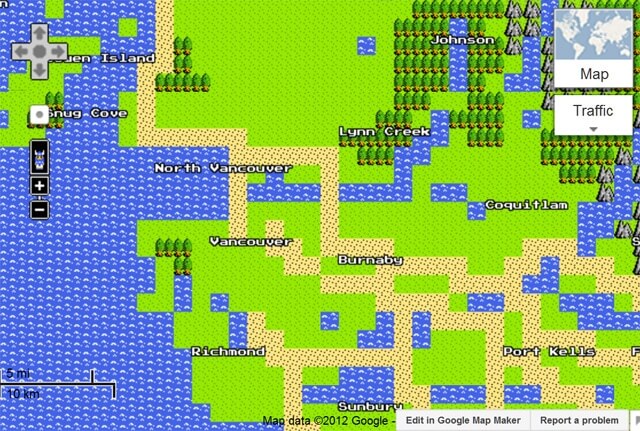 Google has just released a gag video to celebrate April Fools Day! They have done some great stuff in the past but this is the pinnacle. If you have ever used the original Nintendo and love pixel graphics you will dig this.
The essence of Google Maps 8 Bit is that it is a dedicated cartridge that has a built in modem. This model connects up to $100.00 Google servers that serve you a true Nintendo experience. You can check out famous landmarks in the world and even get travel route information.
Google has updated their Google Maps page with an entry called quest. You can get out the new generation of the maps HERE.