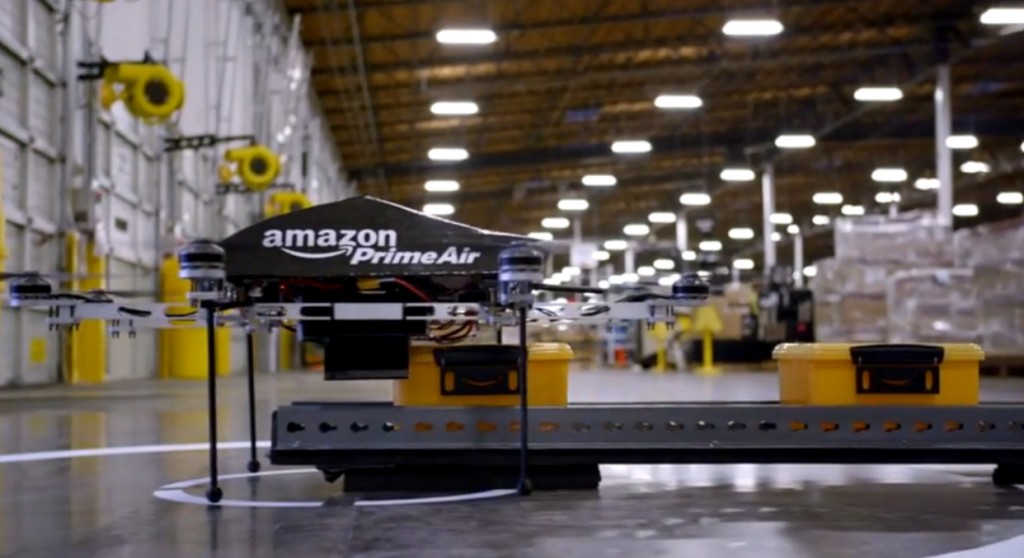 One of Amazon's greatest strengths has been the massive expansion of their warehouses and fulfillment centers all over the world.  They are spread out geographically so when you order a product, its shipped from the nearest one in your State or one close by.  Shipping out packages quickly and effectively has won the Seattle based company acclaim and one of the benefits of a $79 per year Prime membership is free two day shipping.  In the near future, customers may get packages 30 minutes after ordering them with their futuristic program called Prime Air.
Amazon is employing a new fleet of aerial drones that are similar to the quad helicopters we see on the consumer level.  The intention is to have the drone pick up a package at a fulfillment center and navigate the city or country via advanced GPS, right to your door.
CEO Jeff Bezos channeled the showman spirit of Steve Jobs when announcing this new initiative to the show 60 minutes.  "The hardest challenge in making this happen is demonstrating to the standards of the FAA that this is a safe thing to do. This is years of additional work at this point," Bezos said.
Amazon is betting on the future of shopping to be delivered by drones. They fly above the city streets, do not get stuck in traffic and go right from the conveyer belt to your front door.  "I know this looks like science fiction — it's not," Bezos said. "It will work and it will happen. It's going to be a lot of fun."
During the holiday season Amazon is processing over 300 orders a second. The drone based delivery could be operational by 2015, but it is firmly up to the FAA to approve for the use of drones in the public sector.