Amazon, like most of the biggies in the business is forced to sit up and re-think their strategies post the advent of chatGPT. Amazon CEO Andy Jassy, while acknowledging the immense potential of generative AI applications like chatGPT stated they have been working with similar technology for a long time now.
However, while Amazon is yet to come up with anything that can be considered a direct competitor to chatGPT, the company sure has been working to scale up its efforts in this space. Take for instance the recent introduction of a generative AI model but aimed at its sellers. The tool is designed to let the sellers write product descriptions that should make it easy for the buyers to arrive at a purchasing decision easily.
Amazon however isn't revealing much about the generative AI tool it is offering its sellers except that it should let the sellers create more compelling and captivating product descriptions by just entering the relevant keywords or from scratch. This should let the buyers have a clear idea of what is being offered. This way, they would be better informed while making a purchase, making the entire process of product listing to product purchases more streamlined and efficient.
At least, that is what Amazon is claiming its generative AI model is capable of achieving. The point to keep in mind is that chatGPT itself isn't without flaws and much of what it does requires human supervision to ensure it does not veer off track. In that vein, Amazon sellers would be wise to keep a tab on what the generative AI tool provided by Amazon delivers to ensure buyers get to have the right perception of a product as envisaged by the seller.
Apart from this, Amazon also announced they are putting in $4 billion USD in ChatGPT rival Anthropic as it plays catch up to the generative AI race currently being played out. The deal will see Anthropic moving much of its software to the Amazon Web Services platform. Anthropic will also be using the cloud computing company's in-house chips for training the models that power chatbots and various other applications in the future, Fortune reported.
Interestingly, while all of this unfolds, Amazon has found itself on the receiving end of generative AI tools that are increasingly being used to flood the KDP platform with digitally generated stories. Faced with a rapid influx of such stories, Amazon has been compelled to limit the submission of new stories to three per day. Additionally, these authors are now required to declare whether they have used generative AI tools for creating any part of the book, including the story, design, images, or translation purposes.
In another development that underscores Amazon's increasing reliance on generative AI technologies, the company recently revamped the technology that powers its Alexa digital assistant to ensure it is more intuitive and creative when it comes to answering user's queries. This is a far cry from the current model which has largely been robotic in its approach. Instead, the new Alexa is going to be more human-like and is going to be more expressive than ever before. Amazon said this has been achieved by infusing Alexa with a large language model or LLM which provides it a more human-like capabilities.
Another area where the retail giant is aiming to put AI to use is in creating summaries of user reviews. This way, prospective buyers will be spared from going through individual user reviews, which can easily run into several pages. Instead, with AI technology, Amazon is looking to provide a summary of all the reviews relevant to a product, allowing buyers to gain a clear understanding of what other purchasers have thought of it.
All of this should be a clear indication of how advanced AI technologies are going to be the cornerstone of future business practices. Amazon is doing its best to be on the right track.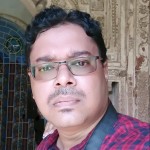 With a keen interest in tech, I make it a point to keep myself updated on the latest developments in technology and gadgets. That includes smartphones or tablet devices but stretches to even AI and self-driven automobiles, the latter being my latest fad.