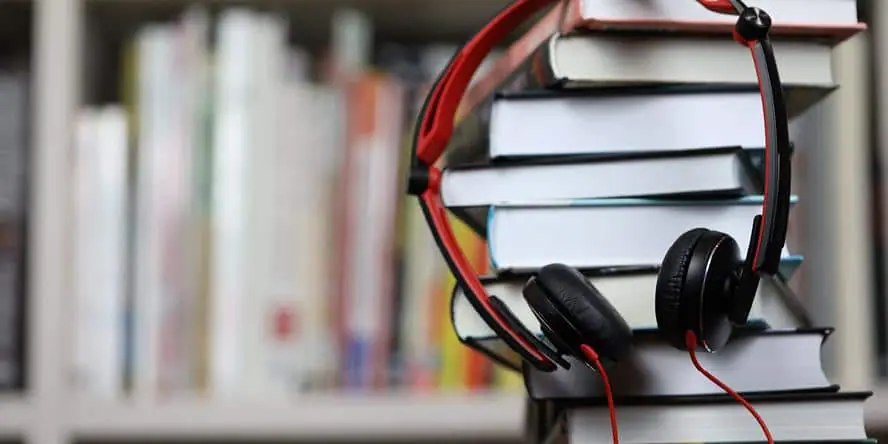 According to Wordsrated, the audiobook market's worth stands at more than $5.3 billion and is projected to reach $35 billion in 2030. It indicates how, besides traditional reading, people are into other forms like audio-reading as well. Although the numbers are less, the graph is definitely an uptick for people interested in audiobooks.
While we are at it, it's worth mentioning the audiobooks that have lately been cherished by readers for their amazing audio-reading experience. In fact, some audiobooks are even considered better than their print form. Here's the list:
Picked as the best book in fiction by A Daily Mirror and best book by A Daily Express in 2019, Daisy Jones & The Six is an audiobook that you shouldn't miss. The book is about the iconic band of the 1970s, who apparently defined an era with their impeccable sound.
In this classic, you will be able to know the story of their ups, downs, rivalry, and split up in the most incredible way. The book is issued by Penguin House and narrated by Sara Arrington, Jennifer Beals, Arthur Bishop, and others.
Narrated by Ray Porter, Project Hail is known for bagging the 2022 Audie Awards' Audiobook of the Year. It was also the number one Audible and New York Times Audio bestseller. The sci-fi novel focuses on a high school Biology teacher, Ryland Grace, who is chosen to save humanity and Earth (along with two other astronauts, who are dead) from the alien life form Astrophage while struggling with a fuzzy memory. About 1 million + copies of this audiobook have been sold to the readers/listeners.
Saunders has combined fiction, history, and supernatural altogether to write this outstanding novel that's even better in audiobook form. The story revolves around Willie Lincoln, the dead son of Abraham Lincoln, and his imaginary experiences in perpetuity. According to the sources, Abraham Lincoln visited the crypt to hold his boy's body after his death.
With this and other information as the base, Saunders outlined an outstanding story while visualizing Willie Lincoln in the Bardo (defined as a state of existence between death and rebirth), according to Tibetan beliefs.
This one's an emotional yet hilarious memoir of Jeanette McCurdy, the child actor who starred in iCarly, that's worth listening to in audiobook form. The book focuses on the story of McCurdy and her battles as a child actor, starting from struggling with an eating disorder to her complicated relationship with her domineering mother, who later dies of cancer. It covers Jeanette McCurdy's journey of self-discovery and what she wants in life.
Which of your favorite book do you find the best in the audio form and why? Let us know in the comments.
Navkiran Dhaliwal is a seasoned content writer with 10+ years of experience. When she's not writing, she can be found cooking up a storm or spending time with her dog, Rain.