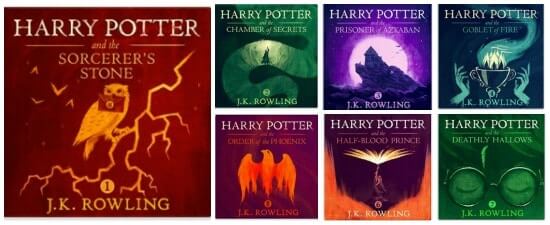 The Harry Potter franchise has undergone a resurgence because Pottermore dropped their exclusivity for e-books and audiobooks. This has allowed retailers such as Amazon, Apple, Barnes and Noble and Kobo to sell content directly and this seems to be a big hit with consumers. Audible has just reported that in the last four months they have sold over one million Harry Potter audiobooks both via the Audible App and iBooks.
8,300 customers a day are downloading the Harry Potter audiobooks and popping in their earbuds to magically transform humdrum train commutes into rides aboard the Hogwarts Express, leisurely jogs into a frantic escapes from Dementors, and the muggle chore of sweeping the kitchen floor into the Quidditch World Cup.
"Other titles have reached a million downloads, but this was certainly the quickest ever to reach the milestone," said Andy Gaies, Audible's chief content officer.
One of the big reasons why Audible has seen such massive success is due to the price. They are selling for between $30 and $45, whereas Audible subscribers could get them for just $14.95. Subscribers account for 90% of the Audible purchases, the company said.