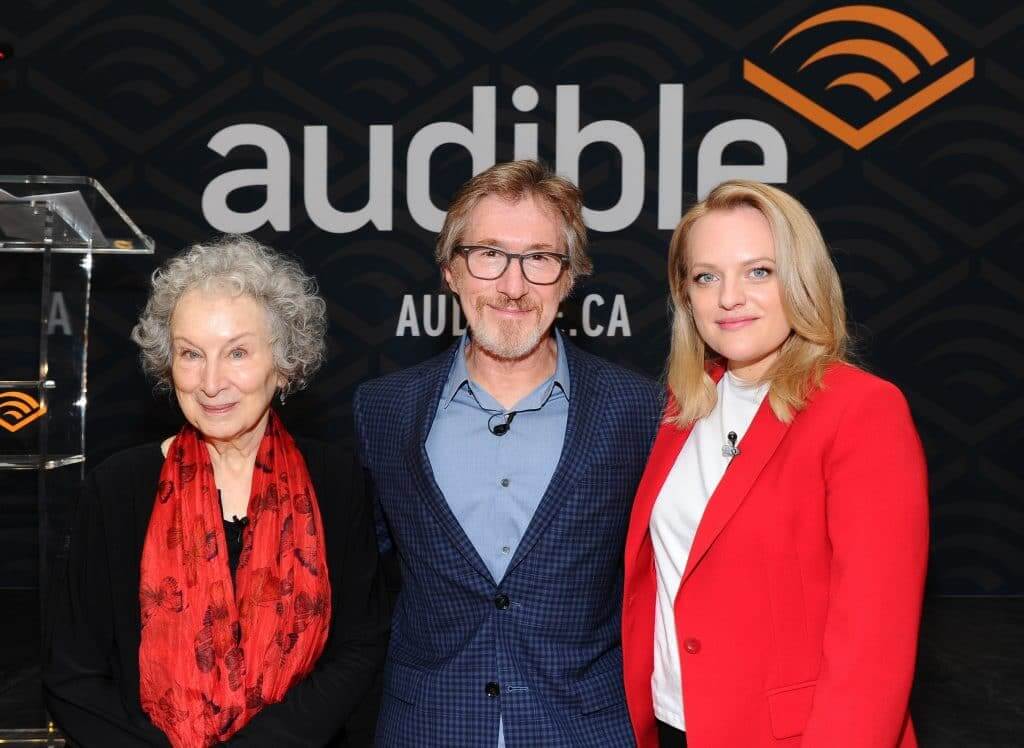 Audible has launched in Canada and updated their audiobook app for Android and iOS. There is over 300,000 audiobooks available to purchase or download for free, in addition to 100 new titles from Canadian authors in English and French. The company also has a French version of their main homepage and is curating titles to appeal towards people who speak the language.  In order to foster the Canadian market, Audible has earmarked $12 million CAD over the next three years to invest in Canadian writers and new voices.
Canadians can now purchase an Audible.ca subscription for $14.95 a month and users can download one free title per month. Of course, users can also still buy audio books individually or take part in a number of monthly sales and discount programs.
Available titles will include Justin Trudeau's Common Ground, in both English and French, with an introduction narrated by the Prime Minister, and a multi-voice production of Margaret Atwood's Angel Catbird graphic novel adapted for audio by Atwood.
Atwood spoke at the launch, providing, perhaps, a salve of sorts to those worried the printed word is under threat. "You know when television came they said radio's finished, and then when tapes hit the scene they said vinyl records are finished. These things come back in other forms. So . . . think of Audible as a return of radio or as possibly the return of the voice, which never really went away."
Don Katz—inventor of the first digital audio player, founder and still CEO of Audible talked about the move into Canada. "We are already here in the sense that we're everywhere—customers in every country in the world in 37 languages. No, 38, we just added one. But this is the first time that we've actually created a Canadian site focused on Canadian customers. They can now switch over to Audible.ca and get that just price break, they can see how localized our sites are. I just finished telling publishers here that if 60, 70, 80 percent of their lists are not covered in 18 months, we will come back up and make that happen. We just joined Scotiabank as a sponsor of the Giller prize; as I told Elana Rabinovitch what her family has done there is fantastic and now, when you announce the next winner, you'll have a site that can go really deep into the character of the book and the background of the author. And expect to see Canadian actors making a bunch more money."