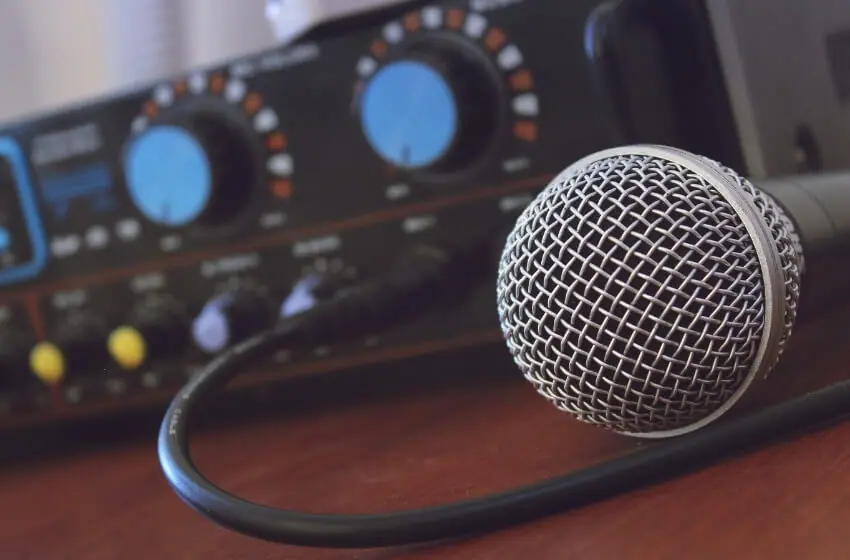 The entire publishing industry gathered in New York for Book Expo America and BookCon, which ended Sunday at the Jacob Javits center in Manhattan. The unilateral consensus is that everyone is really bullish about audiobooks because that have been growing by double digits ever year and are offsetting the decline in ebook sales.
E-Books declined by 4.7% in 2017 and generated $1.103 billion in sales. In the first three months of 2018 ebook fell 3.2% and brought in $270.2 million in revenue. Publisher revenue for eBooks grew 1.5% in March 2018 compared to March 2017, with Adult ebooks being the reason for the increase.
Audiobooks continue to be the fastest growing segment in digital publishing. Digital audiobooks increased by 25.8% in 2016 and generated $264.8 million in revenue. Last year audiobook sales saw another strong gain of 30% and major publishers brought in $343.4 million dollars. In the first three months of 2018 audiobooks increased their market share by 32.1% and accounted for $98.8 million in sales.
Major publishers have confirmed to Good e-Reader that 1 out of every 10 books sold is in the audio format, a percentage far higher than just a few years ago. And while the industry debated whether e-books expanded the market, or simply shifted it to digital reading, publishers agree that audio brings in new customers and allows them to encounter a narrative when a physical or e-book would be impossible — while driving, for instance, or doing housework.
But as the market thrives, competition grows and the industry looks warily at audio's dominant seller, Amazon, and the Amazon-owned audio producer and distributor, Audible. "Audible has done a phenomenal job in creating their business and making it popular and branching it out. And they have become a very strong owner of that market to date. And that's to their credit," said Simon & Schuster CEO Carolyn Reidy. "But with strong dominance in the market, problems come."
Publishers wonder — they say it hasn't happened yet — when Amazon will demand a greater share of audio revenues. They speak of Audible approaching writers directly. They have turned down deals because the agent was insisting that audio rights be negotiated separately, a conflict that arose during the early rise of e-books.
While major publishers are insisting that all rights be acquired together, Houghton Mifflin Harcourt and Grove Atlantic are among the houses with no audio divisions; those rights often go to Audible, at times for advances unthinkable until recently. Three publishing officials say that Audible recently paid well into six figures for B.J. Fogg's "Tiny Habits: The Small Changes That Change Everything" and Adrienne Brodeur's memoir "Wild Game."
Audible might be the current market leader when it comes to audiobook sales, but they are seeing increased competition on the worldwide stage. Storytel is the main competition to Audible in Europe, and they noted that streaming services are particularly attractive in countries that have relatively "immature" audiobook markets. The all-you-can-listen model is effective at getting listeners to try the services and sample books on topics or in genres they might be unwilling to purchase.
Kobo, the e-bookseller owned by the Japanese company Rakuten, launched its audiobook service in September 2017 in the U.S., Canada, the U.K., and Australia, and added France this year. "Part of our mission as a company is to help turn leisure time into reading time, and we asked ourselves, 'If you can't use your eyes or your hands were busy, how would you read?' " said Nathan Maharaj, senior director of merchandising . One of the main questions for Kobo, which produces its own e-readers, was whether to implement a hardware solution. "Would we take an e-reader that would last a month on a charge, and reduce the battery life by adding audiobooks? How would you add a headphone jack to an existing device, especially if that device was waterproof?," Maharaj added.
Audiobooks.com is also one of the growing audiobook retailers and have recently expanded outside of the US to Australia and the United Kingdom. At audiobooks.com, where the audience tends to be clustered in the 25–44 age-range, Jemma Wolfe, marketing communications manager said, "They are higher earning and educated and divided along the lines of 75% fiction, 25% nonfiction, and read genre and political memoirs and stuff, and more recently self-help."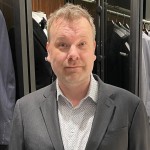 Michael Kozlowski has written about audiobooks and e-readers for the past twelve years. Newspapers and websites such as the CBC, CNET, Engadget, Huffington Post and the New York Times have picked up his articles. He Lives in Vancouver, British Columbia, Canada.