Audiobooks are the fastest growing segment in digital publishing and perhaps one of key drivers in user adoption are the positive effect on mental health. American spends 10 hours a day staring at a screen, in the UK the figure is similar. Audio, on the other hand, stimulates a different sense — by using our ears, we can relax our eyes.
We live in a world that can be very stressful. Some people suffer from anxiety and depression.  This can result in a  negative spin cycle of thoughts that accompanies our mental state. Audiobooks can quiet our inner voices and mute our internal dialog. If we are feeling angry or are constantly in a negative mood, humor audiobooks might be the solution.
One of the most important things parents can do, beyond keeping kids healthy and safe, is to read with them. That means starting when they are newborns and not even able to talk, and continuing well beyond the years that they can read by themselves. Study after study shows that early reading with children helps them learn to speak, interact, bond with parents and read early themselves, and reading with kids who already know how to read helps them feel close to caretakers, understand the world around them and be empathetic citizens of the world.
Liza Baker, the executive editorial director at Scholastic said in a recent interview ""It's so important to start reading from Day One," she says. "The sound of your voice, the lyrical quality of the younger [books] are poetic … It's magical, even at 8 weeks old they focus momentarily, they're closer to your heart." As they begin to grow, families should make sure books are available everywhere in the home, like it's your "daily bread." But it shouldn't end when kids begin to read on their own. "As they become independent readers, we tend to let them go, but even kids in older demographics love nothing more than that time with their parents," Baker says. "We're blown away that kids time and again said the most special time they recall spending with a parent is reading together."
Audiobooks are nostalgic and brings back the memories of being read to when you are a kid.
Elderly people who are voracious readers earlier in life, find they are reading less. This is partly because text is too small to read and local bookstores have a paltry amount of titles that have extra large fonts. In other cases they have a visual impairment such as macular degeneration. Older people also cannot hold a book for awhile due to conditions such as arthritis or central nervous tremor. Audiobooks can be a way to access the literature that many of us take for granted. There is strong research that shows the tremendous benefits of elderly people being read to.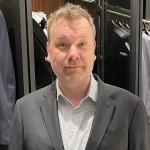 Michael Kozlowski has written about audiobooks and e-readers for the past twelve years. Newspapers and websites such as the CBC, CNET, Engadget, Huffington Post and the New York Times have picked up his articles. He Lives in Vancouver, British Columbia, Canada.