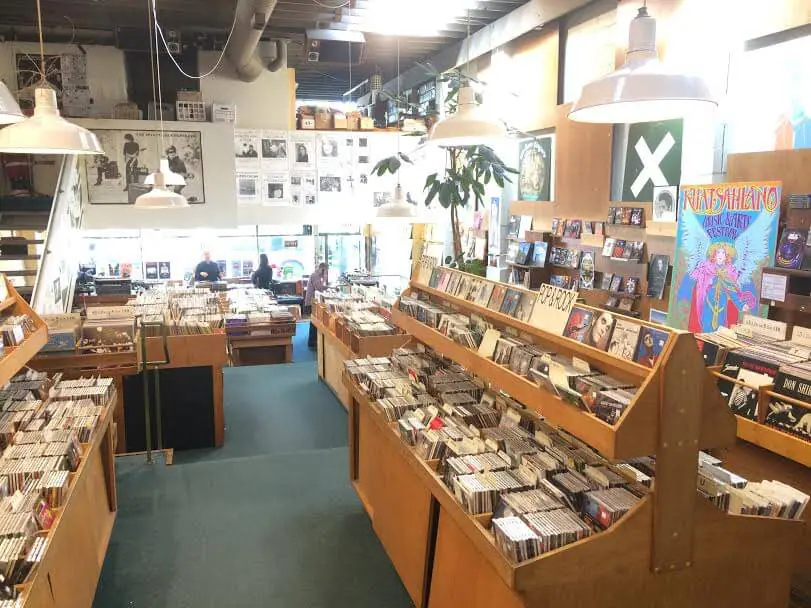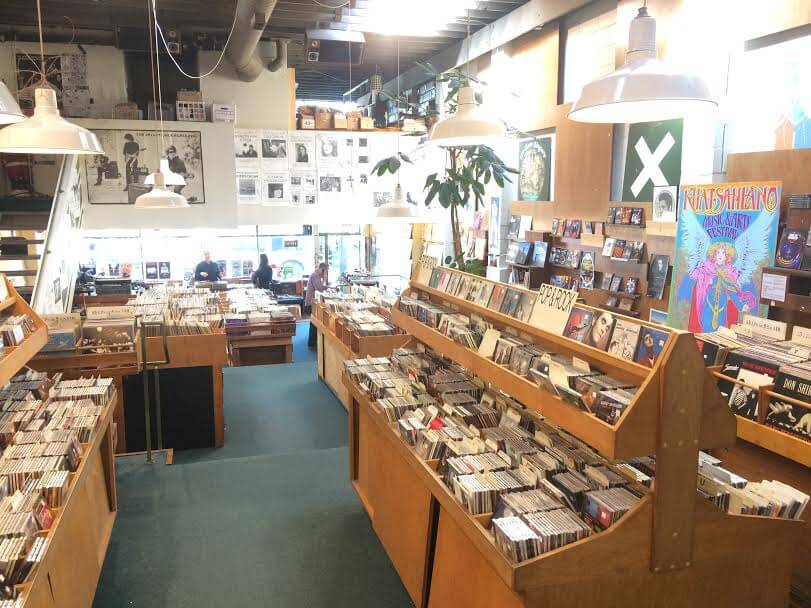 Hachette is getting really bullish on vinyl and they intend on launching dozens of titles in 2018. The first titles announced are Lin-Manuel Miranda and Jeremy McCarter's 2016 book Hamilton: The Revolution, Miranda and McCarter; Amanda Palmer's 2015 effort The Art of Asking: How I Learned to Stop Worrying and Let People Help,  Dennis McNally's 2015 book Jerry on Jerry: The Unpublished Jerry Garcia Interviews, narrated by Garcia; and Steve Jones' 2017 release Lonely Boy: Tales From a Sex Pistol.  David Foster Wallace's This Is Water and a vinyl first audiobook by Joe Hill.
Vinyl is big business in the United States. In 2017, the format hit another Nielsen Music-era record high, with over 14.32 million copies sold— up 9% compared to 2016 (13.1 million). CNN Money said that vinyl sales could account for nearly a fifth of physical music consumption by the end of the year. Global vinyl sales surpassed one billion dollars in 2017.
Why has vinyl become so popular, when it is a 60 year old format? Millennials and old school enthusiasts are the primary drivers. Plating a song on vinyl is richer, deeper and "warmer" than music played via streaming media sites without sound engineers trying to retain the character as it is digitally converted. You also get rich music instead of the minimized music engineered to be played loudly on the radio. Music engineers tend to hyper-compress songs, reducing the depth and vitality of the songs played on the radio and most digital formats relative to vinyl. Vinyl also provides better mid-range sounds and are especially flattering towards guitar music and lyrical singing, and by proxy audiobook narration.
Vinyl sales are doing so well that it is leading to shortage. There are only two plants in Europe GZ media based in the Czech Republic, and Record Industry in the Netherlands. However, their combined capacity of more than 100,000 records per day is not enough to keep up with global appetite.  This has prompted Sony to enter the fray and they are building a plant in Japan and it will go online sometime in the next three months.  Although Sony will only be releasing records in Japan, this is a sign that companies who were once a mainstay in the vinyl industry are getting back into it.
Meanwhile, turntable sales between February 2016 – February 2017 have hit the $98 million mark in the USA, reports NPD Group.
"As we've all seen recently reported across major media, the dramatic and sustained rise of audiobooks continues, so there is no better time than now to expand our catalog with an audio format that has seen amazing resurgence with a greater dedication of retail space and online merchandising," Anthony Goff, svp and publisher, Hachette Audio, says in a statement. "Though we published our first vinyl record, David Sedaris' Live for Your Listening Pleasure, in 2010, we're thrilled to be able to announce a new, more extensive publishing partnership with Wax Audio Group, and a full list of A-list releases planned through 2018."
"I'm excited about Wax Audio Group because it brings an untapped format to the forefront of audio book releases," David Bason, partner, Wax Audio Group, also shares in a statement. "We're seeing authors requesting vinyl releases from their publishers. And why not? It's absolutely natural for the storytelling process to have an audio component. On the creative side it gives the listener a fun and social experience."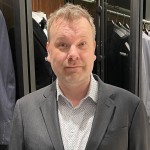 Michael Kozlowski has written about audiobooks and e-readers for the past twelve years. Newspapers and websites such as the CBC, CNET, Engadget, Huffington Post and the New York Times have picked up his articles. He Lives in Vancouver, British Columbia, Canada.