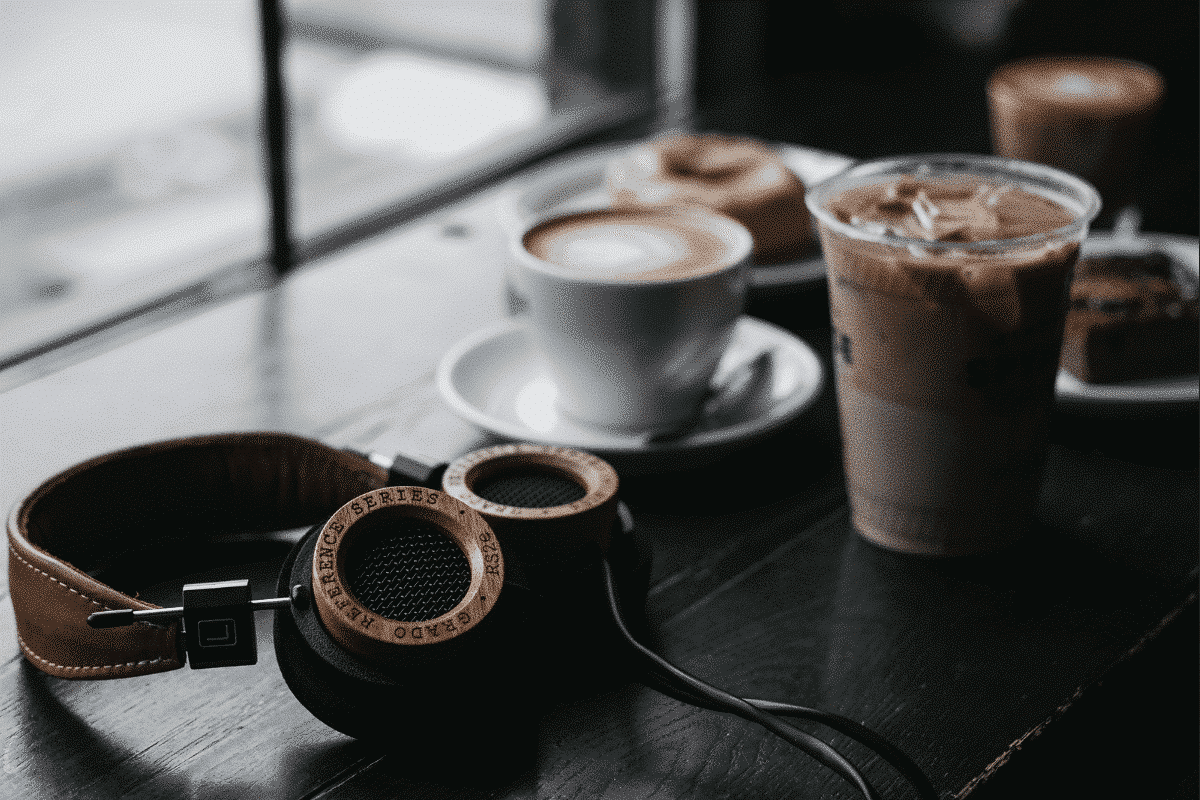 The world of books is a source of inspiration for several aspects of the entertainment industry and beyond. This includes the leisure and dining sectors too, such as restaurants and cafés. Japan is notorious for the most ingenious venues designed after popular books, manga, and genres in general. For example, Alice's Fantasy Restaurant in Shinjuku offers the ultimate Alice in Wonderland experience, complete with flamboyant décor, giant teacups and a range of beautiful cakes.
As book trends change, however, so does the associated entertainment, which seems to be leaning heavily towards audiobooks. The transition from printed to digital to audio is growing and an interesting idea has been taking shape: an audiobook café. How could such a venture work? And how attractive would it actually be?
The past few years have seen audiobook sales skyrocket, coming close to outshining both ebooks and physical publications. UseAudiobooks highlights a Publishers Association study released in 2018, which reveals this sector 22% increase in sales for UK publishers compared to the previous year, totaling at about $40 million. A huge market clearly exists for audiobooks, their literary escape, and convenience. Whether or not they would fit into the environment of a café is a different matter altogether.
Unless the audiobook is put on speaker for several people to listen to, it is a solitary activity. A café, on the other hand, tends to be the opposite, a social space, where even lone customers may enjoy listening to the banter of their neighbors. While quiet establishments are sought after by introverts or people simply wanting to work with a good cup of coffee beside them, a place specifically designed to be filled with people in headphones fails to draw an impressive picture. Or does it?
With some smart and careful planning, this idea could prove to be a lucrative enterprise. A small consideration to start with: it should be okay for customers to sit for a coffee and not an audiobook. An issue that might arise here is disturbance caused to listeners by friends chatting nearby. The solution could come in the form of a separate audiobook-only area.
A subsequent question would be, unless customers bring their own audiobooks, how much would supplying bulks of titles cost the café? Audible members get plenty of bargains around their $14.95 per month subscription fee, but a whole business procuring and delivering an untold number of publications every day, including popular bestsellers, should be prepared to invest more.
On that note, a café should not be mistaken as anything less than a company with practical, managerial, and legal obligations. All businesses, for example, should take proactive measures in case of accidents through solutions like investing in general liability insurance by Next insurance, which covers bodily and personal injuries to third parties, among other misfortunes and professional mistakes. An audiobook café has cutlery, but also cables, electronics, and digital aspects to contend with, each potentially harmful in one way or another.
Once issues specific to an audiobook café have been thought and straightened out, it should be easy enough to embellish and publicize the venue, attracting the bookworms already launching the literary format into greater and greater heights. A promising fantasy awaiting reality.

Markus lives in San Francisco, California and is the video game and audio expert on Good e-Reader! He has a huge interest in new e-readers and tablets, and gaming.