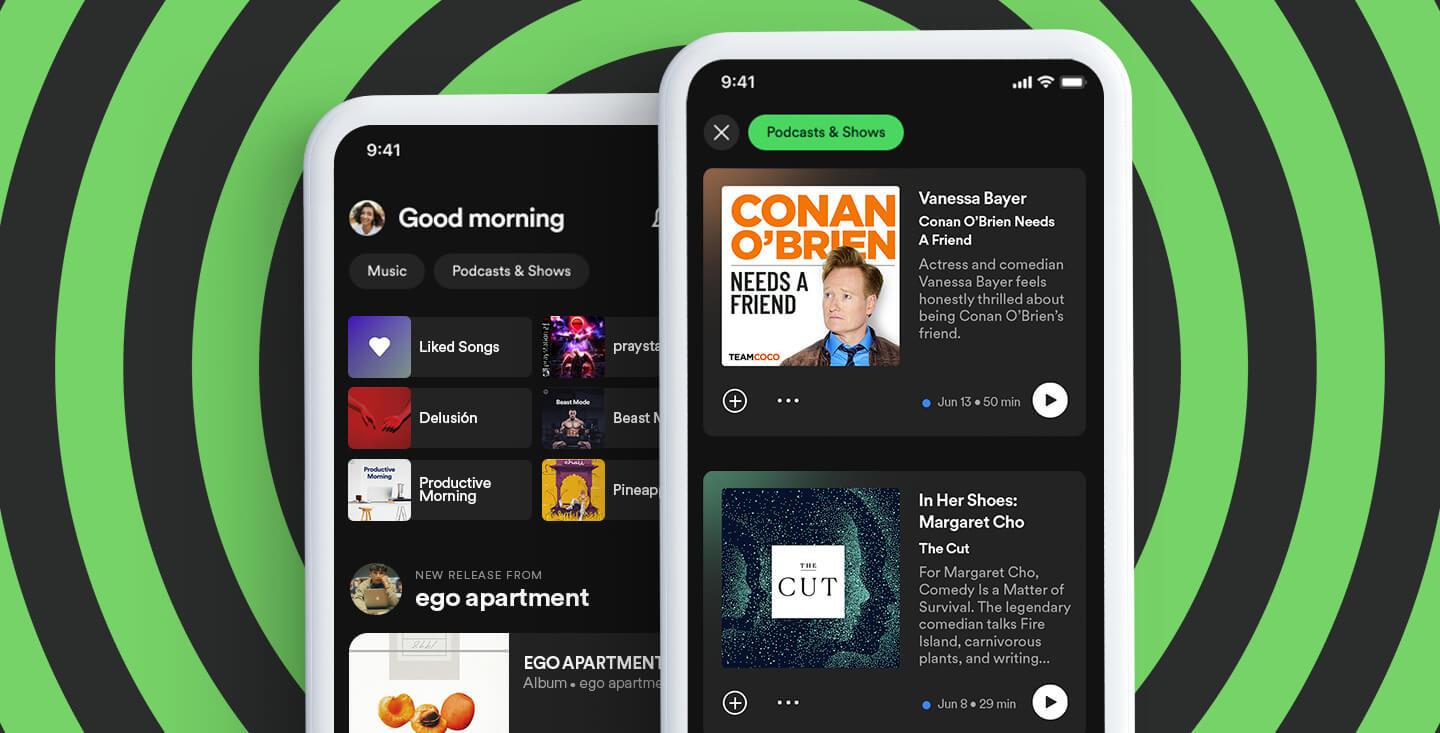 As its monthly active listenership topped 500 million, Spotify Technology SA announced on Wednesday that it would implement new features such as smart shuffle and previews of podcasts and music playlists on its audio streaming platform. In an effort to attract users and advertisers to its podcast and audiobooks business in recent years, the Swedish company announced the launch of a "new reimagined user interface" at its Stream On event on Wednesday.
Based on Spotify's data, more users become fans after previewing the music they intend to listen to. Accordingly, this feature is part of a larger initiative to foster closer relationships between artists and their audiences. Furthermore, Spotify shared an update on its annual music royalties report, stating that the number of artists earning over $1 million per year as well as those earning over $10,000 have more than doubled in the past five years.
The Spotify app's new Home section will show you personalized previews of songs, podcasts, and audiobooks you might be interested in. In addition to the dedicated feeds for Music, Podcasts & Shows, and Audiobooks which were introduced last year, all of the previews on your home screen will make it easy to sample and discover whatever you are in the mood for.
With just one click, you can save, download, or share your recommendations: Simply tap the Plus (+) icon to save your recommendations to Your Episodes or your Library. You may also download or queue a track by clicking on the three dots at the bottom of the preview. If you wish to begin listening to a track, album, playlist, or episode, press the Play button. If you wish to continue listening to a podcast, select "continue listening". Take your listening experience to the next level by tapping a recommendation to access the playlist, album, or single to explore even more related music.
A consistent preview for music, podcasts, and audiobooks is now being offered by Spotify to Premium and Free users globally across iOS and Android platforms. Currently, audiobooks can be viewed in the United States, Ireland, the UK, New Zealand, and Australia.
Alexis Boutilier is from Vancouver, British Columbia. She has a high interest in all things tech and loves to stay engaged on all the latest appliances and accessories.