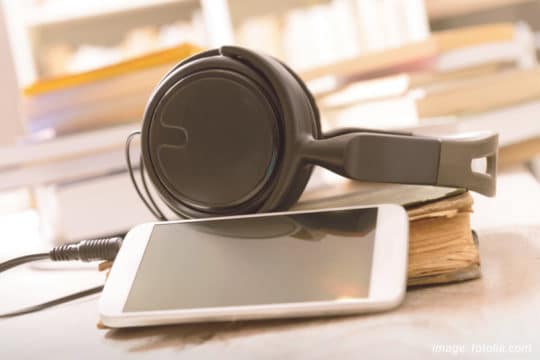 Audible is the number one retail channel for audiobooks and this week a number of new titles have made the top 10 list. This includes West Cork by Jennifer Forde and Dark in Death by J.D. Robb. All of these audiobooks have been generating buzz from critics, publishers, and fellow audio enthusiasts.
West Cork by Sam Bungey, Jennifer Forde
This much we do know: Sophie Toscan du Plantier was murdered days before Christmas in 1996, her broken body discovered at the edge of her property near the town of Schull in West Cork, Ireland. The rest remains a mystery. Gripping, yet ever elusive, join the real-life hunt for answers in the year's first not-to-be-missed, true-crime series. Investigative journalist, Sam Bungey, and documentarian, Jennifer Forde, guide listeners through the brutal, unsolved murder and the tangled web of its investigation, while introducing an intricate cast of characters, a provocative prime suspect, and a recovering community whose story begs to be heard.
Shadow of the Lions by Christopher Swann
It has been almost 10 years since Matthias graduated from the elite Blackburne School, where his roommate and best friend, Fritz, fled into the woods, never to be heard from again, in the middle of their senior year. Fritz vanished just after an argument over Matthias' breaking of the school's honor code, and Matthias has long been haunted by the idea that his betrayal led to his friend's disappearance.
Years later, after hitting the fast lane in New York as a successful novelist – then falling twice as hard – Matthias is stuck, a failure as a writer, a boyfriend, a person. When he is offered the opportunity to return to Blackburne as an English teacher, he sees it as a chance to put his life back together. But once on campus, Matthias gets swiftly drawn into the past and is driven to find out what happened to Fritz. He partners with a curmudgeonly local retired cop and tries to solve the case, dealing with campus politics, the shocking death of a student, Fritz's complicated and powerful Washington, DC, family, and his own place in the privileged world of Blackburne.
12 Rules for Life by Jordan B. Peterson, Norman
Humorous, surprising, and informative, Dr. Peterson tells us why skateboarding boys and girls must be left alone, what terrible fate awaits those who criticize too easily, and why you should always pet a cat when you meet one on the street.
What does the nervous system of the lowly lobster have to tell us about standing up straight (with our shoulders back) and about success in life? Why did ancient Egyptians worship the capacity to pay careful attention as the highest of gods? What dreadful paths do people tread when they become resentful, arrogant, and vengeful? Dr. Peterson journeys broadly, discussing discipline, freedom, adventure, and responsibility, distilling the world's wisdom into 12 practical and profound rules for life. 12 Rules for Life shatters the modern commonplaces of science, faith, and human nature while transforming and ennobling the mind and spirit of its listeners.
Fire and Fury by Michael Wolff
With extraordinary access to the West Wing, Michael Wolff reveals what happened behind-the-scenes in the first nine months of the most controversial presidency of our time in Fire and Fury: Inside the Trump White House . Since Donald Trump was sworn in as the 45th President of the United States, the country—and the world—has witnessed a stormy, outrageous, and absolutely mesmerizing presidential term that reflects the volatility and fierceness of the man elected Commander-in-Chief.
The Subtle Art of Not Giving a F*ck by Mark Manson
For decades we've been told that positive thinking is the key to a happy, rich life. "F*ck positivity," Mark Manson says. "Let's be honest, shit is f*cked, and we have to live with it." In his wildly popular Internet blog, Manson doesn't sugarcoat or equivocate. He tells it like it is – a dose of raw, refreshing, honest truth that is sorely lacking today. The Subtle Art of Not Giving a F*ck is his antidote to the coddling, let's-all-feel-good mind-set that has infected modern society and spoiled a generation, rewarding them with gold medals just for showing up.

Manson makes the argument, backed by both academic research and well-timed poop jokes, that improving our lives hinges not on our ability to turn lemons into lemonade but on learning to stomach lemons better. Human beings are flawed and limited – "not everybody can be extraordinary; there are winners and losers in society, and some of it is not fair or your fault". Manson advises us to get to know our limitations and accept them. Once we embrace our fears, faults, and uncertainties, once we stop running and avoiding and start confronting painful truths, we can begin to find the courage, perseverance, honesty, responsibility, curiosity, and forgiveness we seek.
The Confidence Gap by Russ Harris, Steven Hayes PhD
Too many of us miss out on opportunities in life because we lack self-confidence. Whether it's public speaking, taking on a leadership role, or asking someone for a date, there are situations in which we just don't feel equipped to handle the challenges we face. Russ Harris offers a surprising solution to low self-confidence, shyness, and insecurity: Rather than trying to "get over" our fears, he says, the secret is to form a new and wiser relationship with them. Paradoxically, it's only when we stop struggling against our fearfulness that we begin to find lasting freedom from it. Drawing on the techniques of Acceptance and Commitment Therapy (ACT), a cutting-edge form of cognitive-behavioral therapy, The Confidence Gap explains how to: Free yourself from common misconceptions about what confidence is and how to build it; transform your relationship with fear and anxiety; clarify your core values and use them as your inspiration and motivation; use mindfulness to effectively handle negative thoughts and feeling
The Woman in the Window by A. J. Finn
For listeners of Gillian Flynn and Tana French comes one of the decade's most anticipated debuts, to be published in 36 languages around the world and already in development as a major film from Fox: A twisty, powerful Hitchcockian thriller about an agoraphobic woman who believes she witnessed a crime in a neighboring house.
Ready Player One by Ernest Cline
At once wildly original and stuffed with irresistible nostalgia, Ready Player One is a spectacularly genre-busting, ambitious, and charming debut – part quest novel, part love story, and part virtual space opera set in a universe where spell-slinging mages battle giant Japanese robots, entire planets are inspired by Blade Runner, and flying DeLoreans achieve light speed.
Jazz Bashara is a criminal. Well, sort of. Life on Artemis, the first and only city on the moon, is tough if you're not a rich tourist or an eccentric billionaire. So smuggling in the occasional harmless bit of contraband barely counts, right? Not when you've got debts to pay and your job as a porter barely covers the rent.
Everything changes when Jazz sees the chance to commit the perfect crime, with a reward too lucrative to turn down. But pulling off the impossible is just the start of her problems, as she learns that she's stepped square into a conspiracy for control of Artemis itself – and that now her only chance at survival lies in a gambit even riskier than the first.

Bringing to life Weir's brash, whip-smart protagonist is actress Rosario Dawson (Marvel's
The Defenders
,
Sin City
,
Death Proof
). With the breathless immediacy of one realizing they're one cracked helmet visor away from oblivion, Dawson deftly captures Jazz's first-person perspective – all while delivering sarcastic Weir-ian one-liners and cracking wise in the face of death. And with a cast of diverse characters from all walks of life calling Artemis home, Dawson tonally somersaults to voice Kenyan prime ministers, Ukrainian scientists, and Saudi welders. It's a performance that transports listeners right alongside Jazz, matching her step for step on every lunar inch of her pulse-pounding journey.
On a chilly February night, during a screening of Psycho in midtown, someone sunk an ice pick into the back of Chanel Rylan's neck, then disappeared quietly into the crowds of drunks and tourists in Times Square. To Chanel's best friend, who had just slipped out of the theater for a moment to take a call, it felt as unreal as the ancient black-and-white movie up on the screen. But Chanel's blood ran red, and her death was anything but fictional.
Then, as Eve Dallas puzzles over a homicide that seems carefully planned and yet oddly personal, she receives a tip from an unexpected source: an author of police thrillers who recognizes the crime – from the pages of her own book. Dallas doesn't think it's coincidence, since a recent strangulation of a sex worker resembles a scene from her writing as well. Cops look for patterns of behavior: similar weapons, similar MOs. But this killer seems to find inspiration in someone else's imagination, and if the theory holds, this may be only the second of a long-running series.
The good news is that Eve and her billionaire husband Roarke have an excuse to curl up in front of the fireplace with their cat, Galahad, reading mystery stories for research. The bad news is that time is running out before the next victim plays an unwitting role in a murderer's deranged private drama – and only Eve can put a stop to a creative impulse gone horribly, destructively wrong.
Michael Kozlowski is the Editor in Chief of Good e-Reader. He has been writing about audiobooks and e-readers for the past ten years. His articles have been picked up by major and local news sources and websites such as the CBC, CNET, Engadget, Huffington Post and the New York Times.