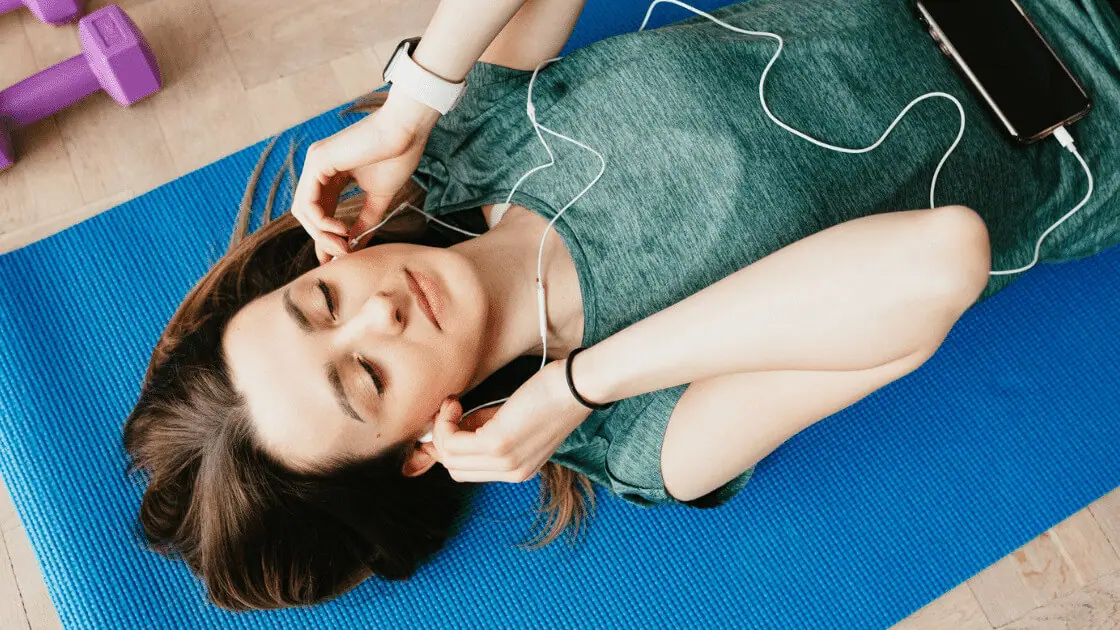 Audible is the most popular site in most of the Western world regarding audiobooks. They have a few different subscription tiers, but you pay them a monthly fee, and you get one credit, which can be redeemed to buy any audiobook on the platform. They have invested heavily into their Originals program, where paid subscriptions can access all of them for free, in addition to podcasts. There is a ton of value to Audible, which is why their market penetration is through the roof in the US, Canada and most of Europe.
You can use their apps to use the credit and listen to audiobooks. Some people would prefer something other than the fact that Amazon owns audible or that maybe Audible is something different than what they want to use. Luckily, there are a ton of alternatives to Audible.
This Audiobooks.com has a vast library and low-cost subscription model making it a viable alternative to Audible; plus, the new book club gives you unlimited listening to older and less popular titles. They have over 300,000 audiobook titles and new releases are arriving quickly. They have apps for Android and iOS.
Audiobooks.com offers a free 30-day trial during which you can access three free credits to exchange for three audiobooks and a VIP Book. This is an excellent free trial. You also keep the books you buy with life credits, at least the platform's life. The company was recently sold to Storytel, an unlimited audiobook provider out of Sweden.
Libro.Fm allows you to buy audiobooks through your local bookstore, giving you the power to keep money within your local economy, create jobs, and make a difference in your community. Whether you are paying for a monthly membership, giving an audiobook gift to a friend, or buying audiobooks for yourself or your organization, Libro. Fm splits the profit from your purchases with your local bookstore. Membership costs $14.99 a month, and you get one audiobook, with discounts on additional books and other perks.
Libro.Fm boasts a catalogue of 275,000  titles. Although that can't compare with Audible's vast library – claimed as the world's most significant – it does include virtually all of the new big books. Most of their 2,000-plus partner bookstores are American, and 78 Canadian bookstores have signed on.
Libby is a reading app for accessing digital content from the library's OverDrive collection. This free app, created by OverDrive, is available for Android and iOS (iPhone/iPad/iPod touch) devices. Libby is highly recommended if you're new to digital borrowing. If you like Libby, you won't need to use any other library app for ebooks and audiobooks.
You must get a digital library card and a four-digit PIN to use Libby. Most US libraries have the functionality to apply and get a card digitally without having to visit your local branch. Most other libraries require you to see the library once; could you give them your ID and something to prove your address and get all the details? The audiobook catalogue varies per the library system. More extensive libraries have a vast record, with hundreds of thousands of audiobooks, while smaller ones might have a fraction of that. However, Libby is free, and borrowing audiobooks is free.
Overdrive and Libby have the most significant audiobook market penetration, but Hoopa is the second largest. Most library systems do business with multiple distributors to have the most content available.
Hoopla is the digital service of Midwest Tape, a leading provider of entertainment media products and services: DVDs, CDs, audiobooks and shelf-ready solutions, to public libraries across North America for over a quarter of a century. Their purpose has always been to partner with libraries in delivering the best content to patrons in the most streamlined manner possible.
Hoopla Digital builds on that passion by providing public libraries of all sizes the ability to offer patrons an enormous selection of digital video (movies and TV shows), music, audiobooks, Ebooks and comics to their patrons. We've pioneered a unique model for these libraries that allows patrons to borrow content immediately, removing artificial availability constraints and maximizing the power of digital content and Internet distribution. Technologically, they focus on the latest browser, phones, tablets, and TV products to deliver the best possible experience to their users.
Storytel is one of the world's largest audiobook and e-book streaming services and offers more than one million titles on a global scale. Their vision is to make the world more empathetic and creative, with great stories to be shared and enjoyed by anyone, anywhere and anytime. The streaming business within the Storytel Group is conducted under the brands Storytel, Mofibo and Audiobooks.com. The publishing business is managed by Storytel Books and by the audiobook publisher StorySide. The Storytel Group operates in over 25 markets in dozens of languages.
The company has over 1,000,00 titles and over 2 million subscribers. They operate under the subscription model; instead of using the credit system, you get access to everything to stream content until your heart's content. With a subscription, you also get access to ebooks. One of the things I like about the platform is the kid's profile, which provides them access to kid-friendly content based on their age.
Scribd gives you instant access to ebooks, audiobooks, articles, podcasts, sheet music, and documents — all in one simple digital subscription. Scribd offers a free 30-day trial, after which a monthly subscription is just $9.99. It's as simple as that. No upsells, confusing credit systems, lack of flexibility, or anything else.
Scribd lets you listen to, read, or access any of its digital books, audiobooks, magazines, and more as much as you want for as long as you're in a free trial or paid subscription. You can read or listen to much content as you want per month. However, if you go over 3-5 audiobooks per month, the company will throttle your account, and you won't have access to bestsellers anymore, just older stuff. They do this because they pay publishers if a user goes over a specific limit when listening, so the throttling system is a sound business plan but not so great for users.
Scribd is one of the most popular platforms in the US and Canada due to having an unlimited subscription plan. They have around 50,000 audiobooks and 70,000 ebooks. Like Audible, they have their originals.
Spotify is the most recent entrant to the audiobook industry. The service is only available in the United States. You have to buy audiobooks individually with an internet browser on the Spotify website, and you can then listen to them with the app. There is no complete program for this type of content; you have to buy them individually. However, the rates are similar to most others in the industry. Audiobook prices range from $3 for shorter works like children's books to about $40 for sagas like George R.R. Martin's Game of Thrones.
These are discoverable within the Spotify app's new "Audiobooks" hub and curated recommendations. The company had said that Spotify editors would be selecting titles to recommend to the streaming app's users. But, over time, Spotify plans to use algorithmic recommendations to suggest tags to users — much as it does today with its other supported audio formats, like music and podcasts.
The platform currently has around 325,000 audiobooks. The content is provided by Findaway, a company they purchased last year. Indie authors can use Findaway to submit content and have them distributed through Spotify.
Kobo sells audiobooks individually but also has a subscription program called Kobo Plus. You can subscribe in a handful of countries, such as Canada, Australia, New Zealand, Italy, France and the Netherlands. It costs around $9.00 per month to subscribe. You can subscribe to a free trial or pay on your Kobo e-reader or the Kobo website.
Kobo Plus is an online subscription for which users pay a monthly fee and get access to over 1.3 million digital books in some markets and over 100,000 audiobooks. Subscribers can explore the eBook and audiobook catalogue stress-free with a free 30-day trial. The subscription features stories from Kobo's publishing arm, Kobo Originals, and eBooks and audiobooks published through Kobo Writing Life—Kobo's global self-publishing platform.
The bookseller started the official rollout of B&N Audiobooks for the general public in Spring 2022. Likely, the most compelling aspect is their new audiobook subscription service. You can pay $14.99 per month and get an audiobook credit. This credit can be redeemed for one of their 200,000 audiobooks from major publishers. The audiobooks can be listened to on the Nook app for Android, iOS or the web player. They currently offer a free 30-day trial, in which you get one free audiobook.
"The new audiobooks service rounds out the complete offer to readers from Barnes & Noble. It follows the successful launch of our NOOK GlowLight 4 last holiday as the company invests in its digital platforms," said Barnes & Noble's CEO, James Daunt. "Meanwhile, we transform our stores and have a strong pipeline of new store openings. It is an exciting time to be a bookseller."
Book lovers can listen anytime, anywhere with the B&N NOOK app and on BN.com as B&N Audiobook listening progress, bookmarks, and notes automatically sync across all platforms and devices signed in to the same BN.com account and connected to the Internet. Users will also have the ability to pre-order audiobooks and send à la carte titles as e-gifts. The sale of digital audiobooks is available to customers across the United States.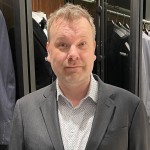 Michael Kozlowski has written about audiobooks and e-readers for the past twelve years. Newspapers and websites such as the CBC, CNET, Engadget, Huffington Post and the New York Times have picked up his articles. He Lives in Vancouver, British Columbia, Canada.