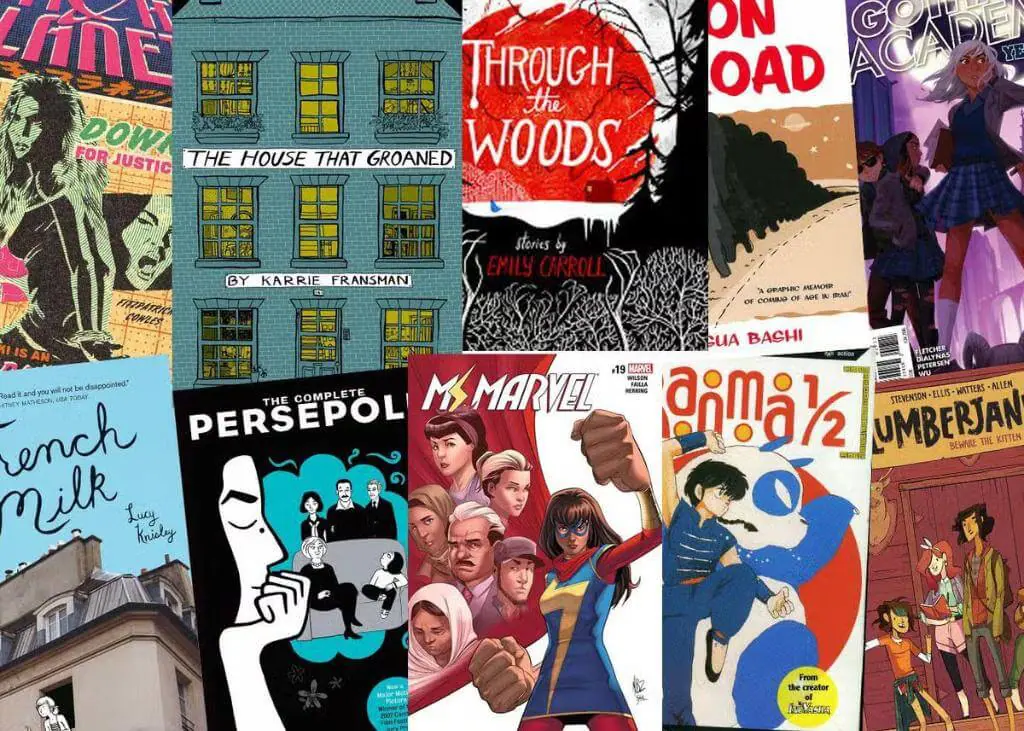 Image credit: Evening Standard
Graphic novels are not only popular among kids or teens, but adults also love to read them. These amazing stories offer a vibrant, unforgettable experience to readers. In this article, we have listed the top 9 graphic novels of all time so that you can add them to your reading list!
Take a look!
#1 Fun Home by Alison Bechdel
It is a family tragicomic novel and candid memoir that reflects the author's own life, family, and identity. Alison Bechdel is a prominent figure in the LGBTQ+ community, and "Fun Home" provides an honest portrayal of a lesbian protagonist. This graphic novel also covers her experiences in life and complex family relationships, including her gay father. She has used amazing graphics in the novel to convey emotions and memories in a unique way.
#2 Maus by Art Spiegelman
Maus is a Jewish Survivor's Tale based on the life of American cartoonist Art Spiegelman and his father. It offers an emotionally charged perspective on the Holocaust, family relationships, and the impact of historical trauma. In this graphic novel, the author has used anthropomorphic animals to represent different groups, such as Jews as mice, Nazis as cats, etc. All in all, it is a haunting tale within a tale and is an unforgettable story of survival you will ever read.
#3 Persepolis by Marjane Satrapi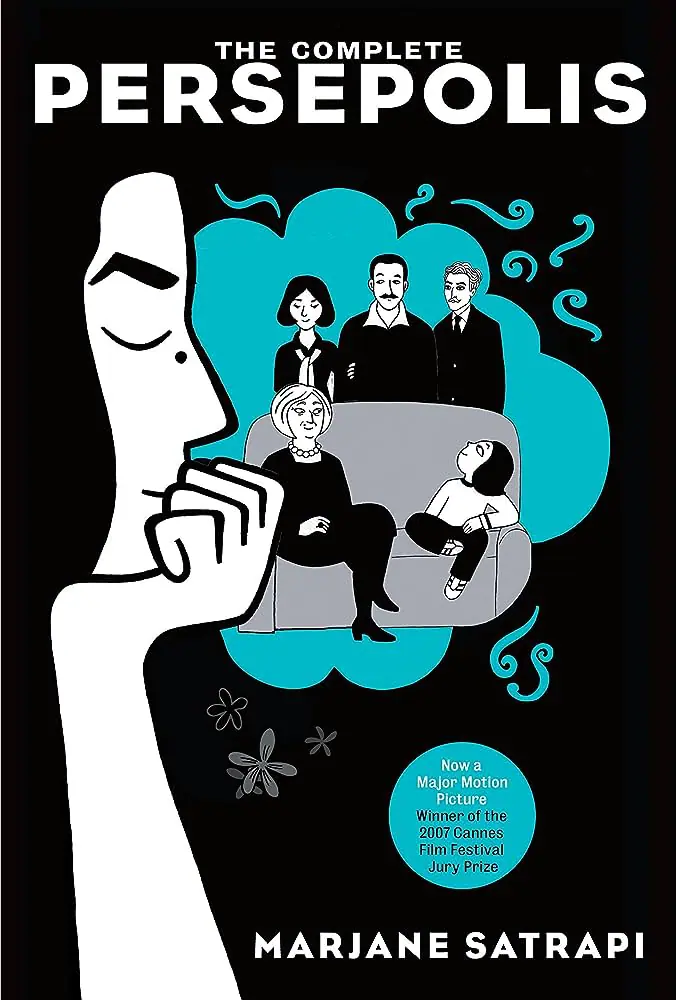 Image Credit: Amazon
Persepolis is an autobiographic series by Marjane Satrapi. It tells a lot about her childhood and early adulthood days she spent in Iran and Austria during the Islamic revolution. Satrapi's black-and-white illustrations powerfully convey the personal and political struggles she and her family suffered during that time. This graphic novel is very compelling and visually striking. It showcases the reality of freedom, rebellion, and the pursuit of one's true self.
#4 The Sandman By Neil Gaiman
It is a highly acclaimed dark fantasy comic book series written by Neil Gaiman and published by DC Comics' Vertigo imprint. This graphic novel addresses 75 issues, divided into several story arcs. The series revolves around dreams, also known as Morpheus or the Sandman, who is one of the Endless—a group of seven powerful beings.
#5 Resistance By Val McDermid and Kathryn Briggs
Released in 2021, this graphic novel combines McDermid's storytelling skills with Briggs' amazing illustrations to create a visually attractive narrative. The story is all about the backdrop of the Scottish Highlands during World War II. It also shares themes of courage, survival, and resistance in the face of adversity. This gives you the best reading experience while leaving you amazed by stunning graphics.
#6 From Hell by Alan Moore
"From Hell' tells the story of Jack the Ripper murders that occurred in London's Whitechapel district in 1888. The author has described all the investigations led by Inspector Frederick Abberline of Scotland Yard. This novel also tells a lot about the lives of the women who fall victim to the Ripper. Alan Moore mixed conspiracy theories with creative graphics to create an amazing murder mystery for readers.
#7 Ghost World by Daniel Clowes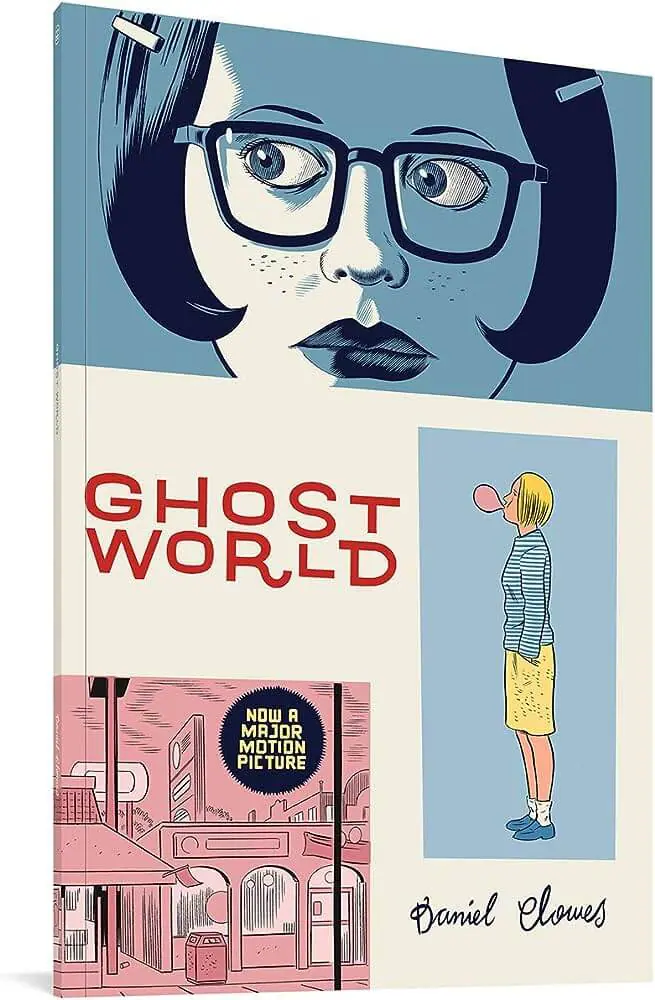 Image Credit: Amazon
"Ghost World" is a coming-of-age story about two teenage girls (best friends), Enid Coleslaw and Rebecca Doppelmeyer. They have just passed high school and have very different personalities – Enid is sarcastic and rebellious, while Rebecca is more practical. The novel explains the disillusionment and restlessness experienced by most teenagers. It's a great read for parents and teenagers!
#8 Blankets by Craig Thompson
Craig Thompson wrote and illustrated the graphic novel – Blankets. It is an autobiography of the author that tells about his life growing up in a strict Christian family in rural Wisconsin. The story primarily revolves around Craig's relationship with his younger brother Phil, his first love Raina, and his struggle with spirituality.
#9 Batman: Year One by Frank Miller
"Batman: Year One" is a comic book storyline written by Frank Miller and illustrated by David Mazzucchelli. DC Comics published it in 1987. The story tells about the early years of Batman as a crime-fighter. It also represents Bruce Wayne's transformation into the Dark Knight. If you are a fan of Batman, then this comic novel is a must-read.
Most of these graphic novels are available on online platforms like Amazon Kindle so that you can read them on your smartphone or other electronic devices.
Navkiran Dhaliwal is a seasoned content writer with 10+ years of experience. When she's not writing, she can be found cooking up a storm or spending time with her dog, Rain.