This March, otherwise known as the Ides of March, is full of great reads to buy on your Kindle e-reader or one of their apps for Android or iOS. A wide array of genres are represented, such as fiction and non-fiction. You will find the latest from the best-selling authors of Dear Edward, The Luminaries, and Evicted—plus chilling true crime, a sensitive deep dive into sensitivity, and other intrigues galore.
Time's Undoing by Cheryl A. Head
This fast-paced, action-packed story will have you at the edge of your seat! Set in Birmingham, Alabama and told in dual timelines, 1929 and 2019, Meghan McKenzie, a young reporter from Chicago, has been following and reporting on the Black Lives Matter movement. Meghan heads to Alabama under the guise of writing a story about the campaign, but her real purpose is to investigate the unsolved murder of her great-grandfather. The 1929 timeline follows Robert Lee in the events leading up to his untimely death. This story had a bit of everything—history, mystery, magical realism, and romance—and even touches on the present-day conflict in the South between those stuck in the ways of the Jim Crow era versus a newer generation with a broader mindset of equality. As Meghan travels throughout Birmingham to meet and interview citizens who can help her case, she paints a vivid picture of the intricate communities, deep and often buried trail of history, and the delicious food you can almost taste as you read. From Kami Tei, Amazon Editor.
Pineapple Street by Jenny Jackson
Brooklyn is known for its storied brownstones, and perhaps none are more famous than the stately homes on the "fruit streets." Every time I walk by, I fantasize about the lives of the people who are lucky enough to reside there—and now I have a much more vivid picture, thanks to Jenny Jackson's delightful novel Pineapple Street, about several generations of a one-percenter family. The story is told from three points of view: Darley, the eldest daughter who gave up her lucrative career to raise kids; Sasha, who grew up middle class and married into this moneyed foreign world; and young Georgina, who is still finding her way. There's fabulous real estate, forbidden romance, old-money shenanigans, and endless rounds of tennis at the club. But there's also lots of heart, a family who truly loves each other (even if their attempts at showing it can be misguided), class struggles, and a happy ending. By Lindsay Powers, Amazon Editor.
Paris: The Memoir by Paris Hilton
That's hot"—that infamous, two-word phrase will be forever tied to Paris Hilton, the partying platinum blonde heiress who was ubiquitous in every magazine and TV screen at the height of the 2000s. Now Hilton is ready to tell her story—in a lot more words. The reality star, who didn't even come up with that phrase (but she reveals who did), gets raw and honest about her childhood, ADHD, sexual politics, celebrity culture, and so much more.
Sensitive by Jenn Granneman and Andre Sólo
"The happiest man in the world" is sensitive, but not too sensitive: he's harnessed the brain-changing strength of compassion and avoided the dark side of empathy. Forget the "toughness myth" perpetuated by our culture; Bruce Springsteen, Wayne Gretzy, and Tom Brady are legendary, largely due to the unexpected gifts of sensitivity. This fascinating read examines how sensitivity plays out differently in relationships, the workplace, and in families. Thirty percent of people call themselves sensitive; you may be one of them (or see yourself in the stories of this book), and if so, you'll take pride. Sensitive kids get better grades, sensitive adults are less likely to get divorced and, contrary to popular belief, are more resilient to stress—and they may be best equipped to solve society's most pressing problems. From practical advice to thoughtful insights, this book reframes and reclaims the narrative about a trait that's often regarded as negative—but should be considered a superpower. By Lindsay Powers, Amazon Editor.
Poverty, by America by Matthew Desmond
Matthew Desmond's Evicted, published in 2017, won the Pulitzer and, perhaps more surprising, was a best-seller. Evicted followed eight families in Milwaukee as they fought to keep roofs over their heads—as readers, we were drawn into their stories and their struggles under a housing system that seemed designed against them. Desmond's new book, Poverty, by America, does not take such an intimate approach but may be an even more vital work. In Poverty, he draws back the lens to illustrate how poverty injures the impoverished—physically, financially, and spiritually—and how the wealthiest country in the world has developed a bifurcated system that favors those who are better off (in the form of tax breaks, hoarded benefits, and walled-off communities). With so many resources available, Desmond argues that poverty could be abolished fairly easily in the U.S. There's just one hitch: those whom the system favors must be willing to give up some of their advantages. This is a book that is bound to start a lot of conversations, and it will ask difficult questions of readers of all political stripes. They are questions well worth asking, and answering. By Chris Schluep, Amazon Editor
Hello Beautiful by Anne Napolitano
Ann Napolitano took the literary world by storm with her devastating, beautiful, tear-jerker of a novel Dear Edward, which was one of our Best Books of 2020 and is now a TV series. And now she's done it again with Hello Beautiful. A story of family—the ones we're born into, the ones we marry into, and the ones we make—and how, despite pain and fractured relationships, hope can be found. If you have siblings you'll revel in the four Padavano sisters who are thick as thieves—until they aren't. Napolitano writes with gusto and compassion about the transition from idyllic youth to the complexities of adulthood: love and loss, cutting words and secrets, which both hold people together and tear them apart. Hello Beautiful offers big emotion and  the following exactly what makes it so powerful, and so page-turning. By Al Woodworth, Amazon Editor.
Birnam Wood by Eleanor Catton
Birnam Wood has a little bit of everything: danger, intrigue, double-crossing, a scheming billionaire, and a utopic group hellbent on their mission. And I haven't even mentioned the wannabe reporters, disillusioned security guards, and the sprawling farm where it all takes place. Eleanor Catton's previous novel, The Luminaries won the Booker Prize nearly ten years ago, and the plot description of her latest is such a good reminder that a great book is more than the sum of its plot. It's all about the relationships between characters—about their strife and struggles, hopes and dreams, contradictions and complexities. So, when you learn that Catton's latest is about a rogue gardening group in New Zealand, don't worry about dusting off your trowel. Just sit back and fall for the tightly bound story of a young group of environmental idealists whose mission collides and conjoins with a billionaire doomsday prepper. A pacey, impossible to put down book that made me so grateful to be a reader. By Al Woodworth, Amazon Editor.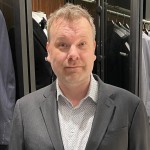 Michael Kozlowski has written about audiobooks and e-readers for the past twelve years. Newspapers and websites such as the CBC, CNET, Engadget, Huffington Post and the New York Times have picked up his articles. He Lives in Vancouver, British Columbia, Canada.