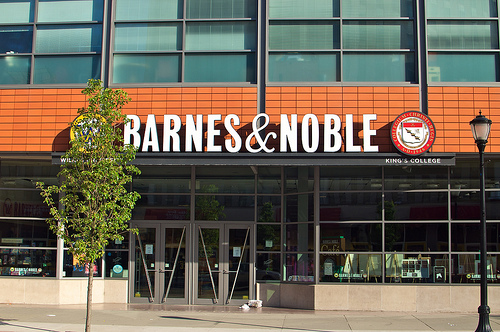 The Barnes and Noble board of directors has approved the spin off of their college bookstore and educational branch from the main company. The official date this will occur is on August 2nd 2015.
Barnes and Noble operates their educational unit  at 714 campuses in the U.S. and posted a sales decline of 0.9 percent to $1.75 billion during the fiscal year ended in May. It accounted for about 27% of total revenue, which is very appealing for investors looking to buy into this new company.
One of the biggest advantages the college division has over the retail stores is that it doesn't hold leases, so it has fewer costs. The unit instead signs multiyear contracts to run stores for the schools.
John Tinker, an analyst at Maxim Group, said the new structure makes sense. "What this does is create a pure play for investors interested in the college market," said Mr. Tinker. "Keeping the Nook inside the retail group is logical because they don't currently know where it stands. Nook losses are shrinking, but it is still uncertain what's really happening there."