Love them or hate them, celebrities tend to be an interesting and creative bunch. There are several new celebrity books coming out in 2023, and it seems that all of the celebrity authors are branching out into new directions.
An academy award-winning actor offers his first fiction novel, which looks at the making of a movie through three different time periods. A couple of "royals" (a real prince and an heiress "princess") have both written personal and controversial memoirs. An award winning actor shares about his journey into gender norms, identity and seeking inner truth. A former Playmate writes a memoir which includes original poetry, reflecting on the lessons she learned through the lens of love.
A celebrity chef, with several successful cook books under his belt, changes directions by branching out into children fiction. However, not to worry there is a cookbook on this list… mind you it's not written by a chef, but country singer.
And why not? It seems some of the themes of 2023 are about expansion, exploration and reinvention!
(Please note since these books are not yet released, the descriptions are courtesy of the Publishers/Amazon)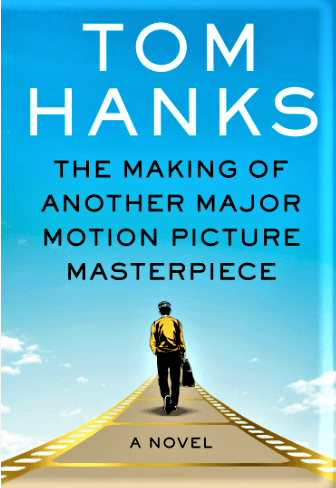 "Every character in the book does something I've experienced while making a movie, as well as discovered a philosophy or learned an important lesson," Hanks told People. "Even the foolish moments are some kind of stunt I've pulled or mistake I've survived."
PART ONE of this story takes place in 1947. A troubled soldier, returning from the war, meets his talented five-year-old nephew, leaves an indelible impression and then disappears for twenty-three years.
Cut to 1970: The nephew, now drawing underground comic books in Oakland, California, reconnects with his uncle and, remembering the comic book he saw when he was five, draws a new version with his uncle as a World War II fighting hero.
Cut to the present day: A commercially successful director discovers the 1970 comic book and decides to turn it into a contemporary superhero movie.
Cue the cast: We meet the film's extremely difficult male star, his wonderful leading lady, the eccentric writer/director, the producer, the gofer production assistant and everyone else on both sides of the camera.
Funny, touching and wonderfully thought-provoking, this is a novel not only about the making of a movie, but also about the changes in America and American culture since World War II. Bonus material: interspersed throughout are the three comic books that are featured in the story—all created by Hanks himself—including the comic book that becomes the official tie-in to this novel's "major motion picture masterpiece."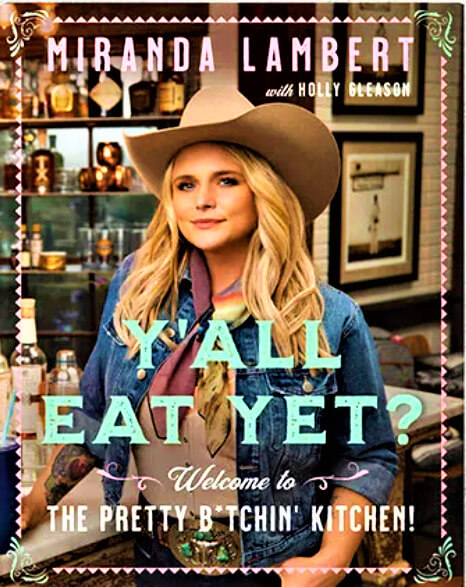 Miranda Lambert is releasing her first book, Y'all Eat Yet? Welcome to The Pretty Bitchin' Kitchen for April 25, 2023
"Watching my mom and her friends, I saw the way pitching in, working together, loving music and being there for each other is the greatest gift you can have in life. I think my mom inherited that gift from her mom, because they both attracted the most awesome group of girlfriends," says Lambert. (themusicuniverse.com)
Stacked Enchilada Bake
Jalapeño Pimento Cheese
Nonny's Banana Pudding
The LOAF, a.k.a. "the meal that will get the ring"
Dutch Oven (Coffee Can) Campfire Cobbler
Paw Paw's Bar-B-Que Sauce
Whiskey Cupcakes
Roasted Root Vegetable Winter Sala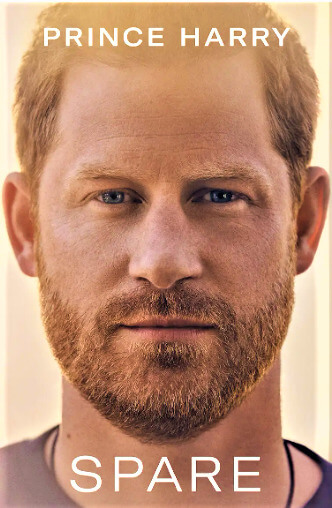 It was one of the most searing images of the twentieth century: two young boys, two princes, walking behind their mother's coffin as the world watched in sorrow—and horror. As Diana, Princess of Wales, was laid to rest, billions wondered what the princes must be thinking and feeling—and how their lives would play out from that point on.
For Harry, this is that story at last.
With its raw, unflinching honesty, Spare is a landmark publication full of insight, revelation, self-examination, and hard-won wisdom about the eternal power of love over grief.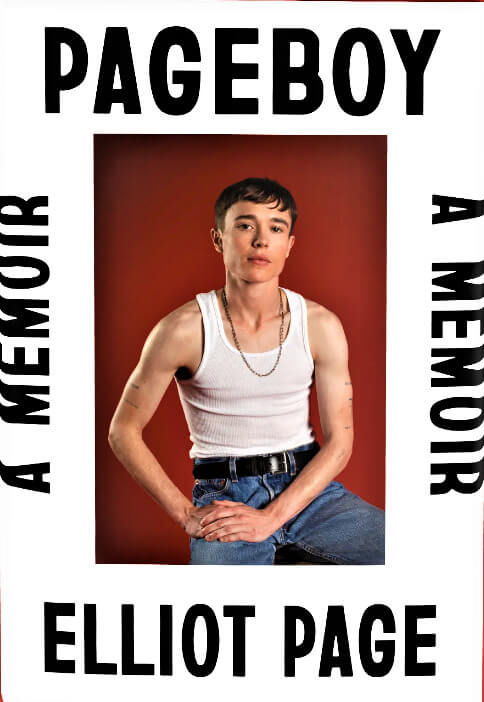 "Can I kiss you?" It was two months before the world premiere of Juno, and Elliot Page was in his first ever queer bar. The hot summer air hung heavy around him as he looked at her. And then it happened. In front of everyone. A previously unfathomable experience. Here he was on the precipice of discovering himself as a queer person, as a trans person. Getting closer to his desires, his dreams, himself, without the repression he'd carried for so long. But for Elliot, two steps forward had always come with one step back.
With Juno's massive success, Elliot became one of the world's most beloved actors. His dreams were coming true, but the pressure to perform suffocated him. He was forced to play the part of the glossy young starlet, a role that made his skin crawl, on and off set. The career that had been an escape out of his reality and into a world of imagination was suddenly a nightmare.
As he navigated criticism and abuse from some of the most powerful people in Hollywood, a past that snapped at his heels, and a society dead set on forcing him into a binary, Elliot often stayed silent, unsure of what to do, until enough was enough. Full of behind the scenes details and intimate interrogations on sex, love, trauma, and Hollywood, Pageboy is the story of a life pushed to the brink. But at its core, this beautifully written, winding journey of what it means to untangle ourselves from the expectations of others is an ode to stepping into who we truly are with defiance, strength, and joy.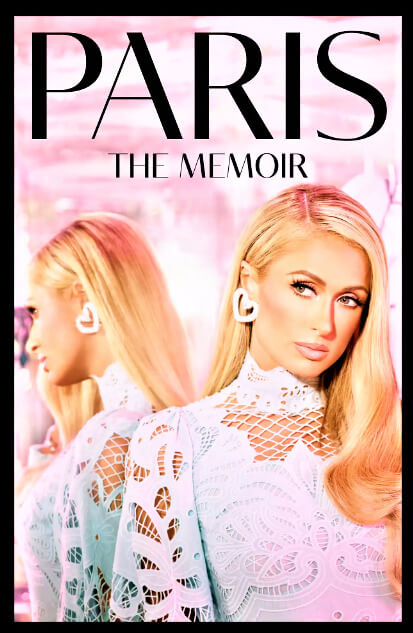 Behind Paris Hilton's meteoric rise from Upper West Side club kid to household name lies her self-proclaimed "superpower" of ADHD and a hidden history that traumatized and defined her. Shocking, funny, and surprisingly profound, Paris is the deeply personal memoir of the ultimate It Girl and a stunning inside view of a pop culture phenomenon.
Until, in a revealing documentary, Paris Hilton disclosed that her childhood was shattered by two years of strip searches, isolation, beatings, restraint, and brainwashing within the now infamous "troubled teen industry," Paris Hilton was simply the billionaire heiress America had watched grow up on television, on the internet, and in tabloids. But there was always more to Paris Hilton than met the eye. Yes, she is the media personality, DJ, entrepreneur, model, singer, actress, and icon beloved all over the globe. And yet…
Paris is the story people have always wanted Paris Hilton to tell—the story of who she really is. In this revealing and thought-provoking book, Hilton will separate the creation from the creator, the brand from the ambassador, and show the woman who grew up with incredible privilege but was also trapped in a world of unreasonable expectation at a moment when young women were humiliated for sport in a gossip economy on steroids. Paris recounts her perilous journey through pre-#METOO sexual politics with grace, generosity, and plenty of fun, rising above a series of heart-wrenching challenges to find healing, lasting love, and a life of meaning and purpose.
The parallel story arcs in Hilton's braided narrative come to full bloom as a watershed portrait of the Aughts, challenging each of us to question our role in her story and her role in ours. The result is an intimate and unexpected memoir about persona and personification, the price of being young and disobedient, and the complexity of manifesting your dreams after watching part of yourself disappear
Billy and the Giant Adventure, by Jamie Oliver, April 13th 2023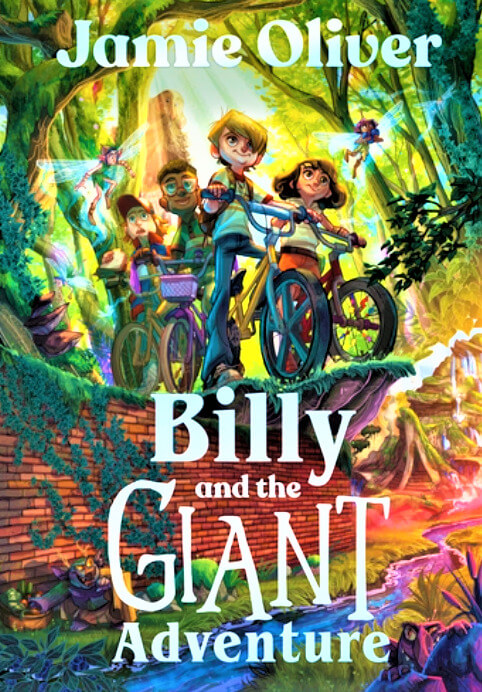 One pinch of adventure, a dash of friendship, a sprinkle of mystery and a HUGE spoonful of magic . . . Jamie Oliver, bestselling author and internationally renowned chef, delivers the perfect recipe for a page-turning children's fiction debut!
Billy and his friends know that Waterfall Woods is out of bounds; strange things are rumoured to have happened there and no one in their village has ventured past its walls for decades…
But when they discover a secret way in, Billy and his best friends, Anna, Jimmy and Andy, can't resist the temptation to explore! Only to quickly discover that the woods are brimming with magic and inhabited by all sorts of unusual creatures, including a whole community of sprites who need the children's' help!
With magical battles, a long-lost mythical city, fantastical flying machines, epic feasts and one GIANT rescue, get ready for an adventure you'll never forge!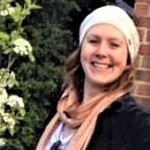 An avid book reader and proud library card holder, Angela is new to the world of e-Readers. She has a background in education, emergency response, fitness, loves to be in nature, travelling and exploring. With an honours science degree in anthropology, Angela also studied writing after graduation. She has contributed work to The London Free Press, The Gazette, The Londoner, Best Version Media, Lifeliner, and Citymedia.ca.