Wattpad has 72 million users and they consume self-published stories at a ravenous pace. In 2018 one of the biggest trends was mental health and ebooks on depression and anxiety. This genre saw an increase of 52% and over 152,000 new stories were uploaded. One of the most notable examples of this trend was a book called Saving Everest, with 16.9 million reads to date, showcasing how storytelling can create a space for empathy and conversation about mental health. Wattpad is not alone, almost every major bookseller has seen a dramatic uptick selling these kinds of books.
Barnes and Noble stated in their Buzz Newsletter this past summer that  the sales of books related to anxiety are up more than 26%, because "we may be living in an anxious nation." The books that made the list show customers gravitating toward workbooks and toolkits with how to deal with anxiety, a trend Senior Director of Merchandising Liz Harwell sees continuing through the year. "The Anxiety category has really popped in the last year as book buyers look for practical guides and strategies on how to manage anxiety."
Top-selling titles, based on the bookseller's sales data, include "The Anxiety & Phobia Workbook" by Edmund Bourne, "The Anxiety Toolkit: Strategies for Fine-Tuning Your Mind and Moving Past Your Stuck Points" by Alice Boyes, and "The Anxiety and Worry Workbook: The Cognitive Behavioral Solution" by David Clark and Aaron Beck.
Although Amazon has not disclosed exact stats on the popularity of books on mental health, this genre of bestsellers is almost identical to their main bestseller list. It includes popular titles such as The Subtle Art of Not Giving a F*ck: and You Are a Badass.
At any one time it is estimated that more than 300 million people have depression – about 4% of the world's population when the figures were published by the World Health Organization (WHO) in 2015. Women are more likely to be depressed than men. In Canada, United Kingdom and the United States, mental health services are being decimated. Books are sometimes the only stop-gap while people wait for treatment. Publishers are playing a powerful role in raising the profile of mental health issues, fighting stigma and helping people find support for their wellbeing before a crisis hits.
Not only are books on mental health very popular in 2018, but reading in general is a good way to beat various disorders. Raifa Rafiq of the Guardian stated "It became important for me to find a means to escape my sadness in the lives of others. And isn't that what art and fiction is for? To let you feel the timbers of life shake but also to broaden the imagination so widely that you temporarily forget the banality of everyday life. The sense of community that one finds in books, a companionship with the narrative voice or the characters, can help provide a friend when in need and tackle one symptom and possible cause of depression – loneliness."
These sentiments were echoed by researchers at the University of Turin in Italy, who published an analysis of ten studies of bibliotherapy.  Their findings, published in the journal Clinical Psychology Review, showed that participants in at least six studies saw significant improvements in their depression scores for up to three years after taking part in a course of reading therapy. "Many people with depression feel isolated, but reading about other people's experiences — even if they are fictional — can give them hope," says Dr Liz Brewster, a lecturer in medical education at Lancaster Medical School who has studied the effects of bibliotherapy in mental illness.
Professor Carmine Pariante from the Institute of Psychiatry, Psychology & Neuroscience at King's College London, says print and audio-books work better than similar TV shows because the reader has control over how long they spend reading or listening.
I think reading in general is really positive to mental health, but the genre on self-help books is soaring this year. Publishers and retailers are really promoting the genre, because it is selling like hotcakes.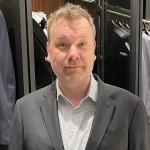 Michael Kozlowski has written about audiobooks and e-readers for the past twelve years. Newspapers and websites such as the CBC, CNET, Engadget, Huffington Post and the New York Times have picked up his articles. He Lives in Vancouver, British Columbia, Canada.