Late Rolling Stones drummer Charlie Watt's love of literature was evident by his astounding collection of first editions. On September 28th Watt's collection sold at British auction house Christie's, setting two world records.
The Hound of the Baskervilles, by Sir Arthur Conan Doyle sold for £214,200, setting a new world record. This rare first addition was inscribed with a personal message from Conan Doyle himself: "I perambulated Dartmoor before I wrote this book." This sale surpasses the previous record from 2022 of £165,279 for Doyle's The Sign of Four.
The second record smashed was for Watts' copy of The Thirteen Problems set an auction record for any book by Agatha Christie, selling for £60,480. This sale set a new world auction record for a Christie book, with the previous high being £47,880 for The ABC Murders which sold in 2021.
Agatha Christie's The Murder of Roger Ackroyd (1926), which is touted as the ultimate detective novel, sold for £56,700, while Watt's copy of The Murder at the Vicarage (1930), dedicated to the author's  daughter Rosalind, sold for £34,020.
Scott Fitzgerald's renowned novel The Great Gatsby, first published in 1925, received the highest bid, at £226,800, not too shabby — considering the same book sold in 1925 for just $2.
Other highlights from the sale included first editions of Dashiell Hammett's The Maltese Falcon (£27,720), Raymond Chandler's The Lady in the Lake (£32,760), and Evelyn Waugh's Sword of Honour trilogy, which led to a bidding war that ended with it finally being sold for £47,880. Watts' copy Waugh's Brideshead Revisited also sold, fetching £60,480.
Watts, an original member of The Rolling Stones since 1963, died in August 2021 at the age of 80. As reported by The Independent, "Benedict Winter, specialist in books and manuscripts at Christie's, said: 'Charlie Watts holds a unique position within music history and Christie's is proud to pay tribute to his extraordinary achievements and multifaceted legacy'."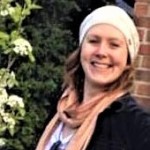 An avid book reader and proud library card holder, Angela is new to the world of e-Readers. She has a background in education, emergency response, fitness, loves to be in nature, travelling and exploring. With an honours science degree in anthropology, Angela also studied writing after graduation. She has contributed work to The London Free Press, The Gazette, The Londoner, Best Version Media, Lifeliner, and Citymedia.ca.