"Looking back, it was much more fun to dream of being famous than to actually be famous," Barbra Streisand writes near the end of her new memoir, My Name Is Barbra.
Many books have been written about Streisand's life, however this is her baby. The autobiography is massive at 970 pages, and one should read this book as if it's a fine wine; taking sips and pausing to savour. Wesley Morris, critic for The New York Times puts it well, "It's not a book you inhale… Streisand is poring over, pouring out, her life."
Although it doesn't have an index, there are a vast amount of topics covered in this memoir such as, the men in her life, from her father to Warren Betty, slights and insults she's endured during her decades spanning career, and her evolving perspectives on fame. In addition, fans are treated to some insider personal anecdotes, like she doesn't like cooking or that she was often bored while performing on stage due to singing the same songs over and over.
Streisand's insightful, personal, and often comical tone can be heard throughout this autobiography.
Maybe it's due to her being a grandparent, or maybe it's that she's now 81, but one thing is clear, Barbra Streisand has reflected on her life, let go of the past, and is inviting in new adventures.
Men In Her Life
On dating Don Johnson, she writes, "He was the heartthrob of the moment on the TV series 'Miami Vice.' I have to admit, I'm very attracted to attractive men. (OK, so I'm superficial!) It's almost like an aesthetic thing … like a piece of art. I collect!". It seems she wasn't only collecting TV stars, Streisand shares a funny tale about spending time with Canadian Prime Minister, Pierre Trudeau, and watching him dive naked into an icy lake and then roll around into the snow. "(He was) very dapper, intelligent, intense … kind of a combination of Albert Einstein and Napoleon (only taller). And he was doing important work. I was dazzled."
Streisand shares about a recent phone call she had with Warren Beatty, and wondering to herself after they chatted, "Did I sleep with Warren?". She couldn't recall for certain, but writes, "I kind of remember. I guess I did. Probably once."
Streisand shares tantalizing tidbits about the time she met her crush, Marlon Brando. It was after performing at a benefit concert, when, "suddenly I felt someone kissing my back. Who would dare do that? I turned around and it was him." When she protested, Brando replied: "You can't have a back like that and not have it kissed."
Fast forward to 1990, and her recollections of Brando are a lot less sexy and somewhat sad. Streisand writes about a time Brando came to visit her for dinner and he couldn't even get out of the car. "He had gained so much weight that he was stuck behind the steering wheel, and I had to grab hold of his arms and pull him out."
Slights and Slander
Streisand opens up about being called names for how she looked at the beginning of her career. Her mother would vindictively clip negative gossip column reviews from the newspapers and send them to her. She shares an anecdote from her role as Fanny Brice in the Broadway musical Funny Girl , where one critic described her as a "Babylonian queen with a pharaonic profile".
Streisand shares a startling story about how Charlie Chaplin's son, Sydney Chaplin , who played Nick Arnstein in Funny Girl, tried to sabotage her performance, "While the audience assumed he was whispering sweet nothings in my ear, he would be jeering, 'You really (screwed) up that scene.'"
Streisand talked about how she fought with American playwright and author Larry Kramer for decades in regards setting the right tone for the flim adaptation of his play about AIDS, The Normal Heart. "I wouldn't be that graphic in a scene between a man and a woman either! It was about taste".
Although she says she has no hard feelings now, Streisand admits that she's, "still kinda hurt by the insults" she's indured over the years.
One person she could never forgive was Frank Pierson. According to Streisand, The A Star Is Born director took credit for the choices she made as the producer and diminished the project by calling it "A $6 million home movie." Streisand writes, "I didn't realize I was dealing with a pathological liar."
This juggernaut memoir gets into every nook and cranny of Streisand's life, from early childhood to her unique career opportunities and challenges, and offers insightful perspectives. Reading this book is like sitting down for a coffee and chatting with the star herself. This autobiography has been decades in the making, and has launched onto the book scene with rave reviews and making huge waves- just like the lady herself.
"Barbra Streisand's 970-page memoir, 'My Name Is Barbra,' is a victory lap past all who ever doubted or diminished her." -Alexandra Jacobs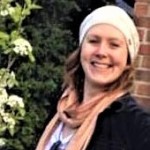 An avid book reader and proud library card holder, Angela is new to the world of e-Readers. She has a background in education, emergency response, fitness, loves to be in nature, travelling and exploring. With an honours science degree in anthropology, Angela also studied writing after graduation. She has contributed work to The London Free Press, The Gazette, The Londoner, Best Version Media, Lifeliner, and Citymedia.ca.