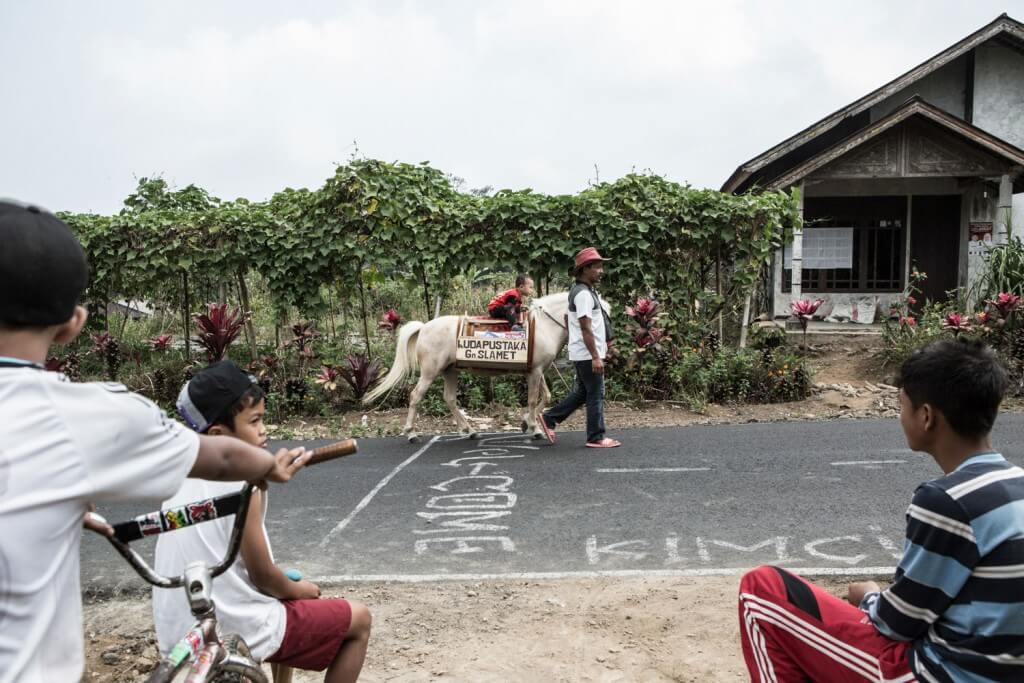 Indonesia has succeeded in bringing adult illiteracy rates down from 15.4 million in 2004 to 7.5 million in 2010, and those rates continue to decrease. You can thank Luna the horse for doing her part in promoting literacy. A few times a week she acts as a mobile library, bringing free books to remote villages.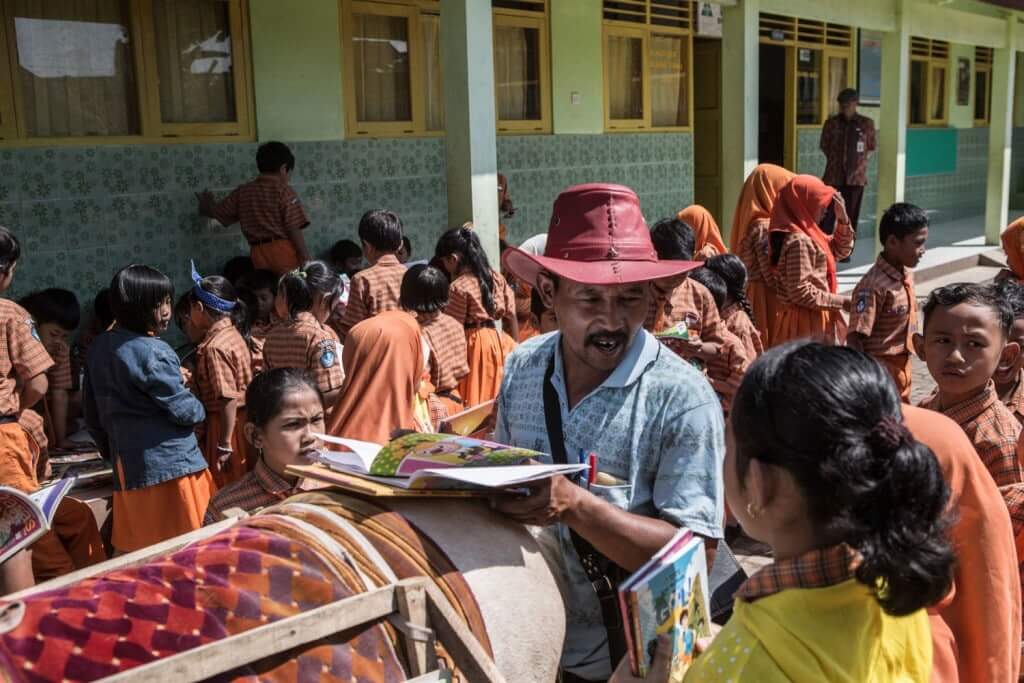 Kudapustaka, a small mobile library has been an ongoing project since 2014. It initially started with paltry library of 134 titles and it would travel to villages and schools. Children and adults would rush out to meet the horse as it approached to borrow or return books.
Media coverage on Luna and her handler (Ridwan Sururi) made international news headlines last year and book donations have skyrocketed. There are now thousands of new books pouring in, which has been a boon to local children in Central Java.
"The purpose of this library is to encourage reading," Sururi told Reuters. "The reason why I used the horse is because, in my opinion, the horse attracts children."