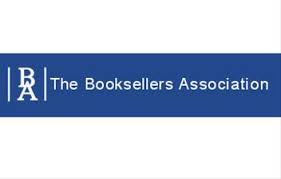 As brick-and-mortar bookstores struggle to carve out their own unique niches in a market overrun by discounted online book buying opportunities, the UK-based Booksellers Association is hard at work helping their shop owners keep up. With everything from assistance in setting up the new mandatory pension plans for their employees to helping store owners play royalty-free discounted music through their speakers, the organization strives to make life as simple as possible for these small business owners.
Now, the BA is helping indie bookstore owners level the playing field, at least in some regard, by teaming up with Yodel Direct to offer easy shipping at a 20% discount. This partnership will allow store owners to schedule a package pickup online in order to increase the volume of shipments they can devote time to.
According to the Booksellers Association's website under the special section for saving members money, the partnership announcement was posted:
"We are delighted to re-introduce to BA members a parcel service from Yodel. After a break in providing parcel rates to BA members, Yodel are just about to launch Yodel Direct to bookshops. Billed as the new, simpler way of accessing Yodel parcel collection and delivery services, www.yodeldirect.co.uk allows you to book colletions online, without the need to hold on the phone to place bookings, and it also allows you to track deliveries online. For those times when you need personal help, there is a live chat option on the site, with a real person able to help you with queries.
"We are delighted to announce that we have negotiated a special Booksellers Association member discount of 20% off all services.
"Booksellers on the old Yodel rates will be able to carry on accessing those till the end of 2013, thereafter the BA scheme will be replaced by Yodel Direct."
As companies like Amazon announce same-day delivery in the UK, Sunday delivery, and more, booksellers have been feeling the pinch as consumers click-to-buy and find their packages waiting for them after work. This partnership will help erase some of the consumer concerns about shopping locally for book purchases.
Mercy Pilkington is a Senior Editor for Good e-Reader. She is also the CEO and founder of a hybrid publishing and consulting company.