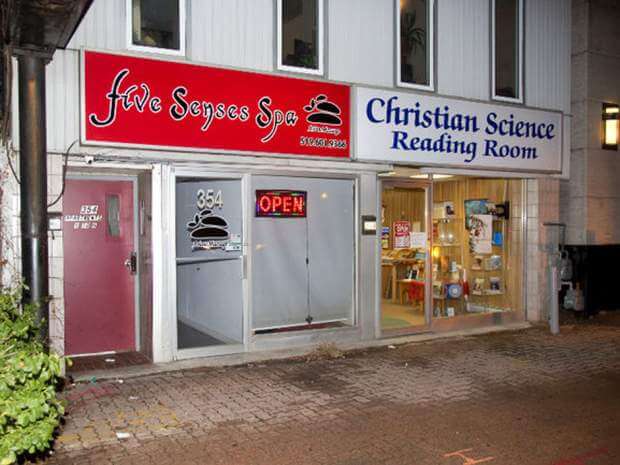 Last week in London Ontario an unlicensed body rub establishment was raided and this specific location was right next to a Family Christian Reading Room. This gives an entirely new meaning to love thy neighbor.
Police were tipped off by customers visiting the bookstore that this location was not on the cities approved list and it was raided by licensing enforcement officers, along with police, firefighters and health inspectors.
If you are not familiar with the term, a body rub business is one that goes far beyond massages and getting your nails done. It provides services appealing to erotic sexual appetites.