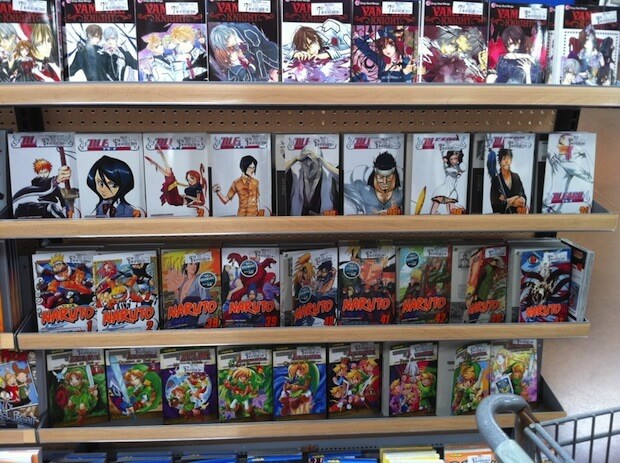 In the next few months Walmart might be opening up a dedicated graphic novel section. The company is currently in talks with Diamond Book Distributors in order to attain graphic novels from  Dark Horse Comics, Image Comics, Valiant Entertainment, IDW Publishing, and Dynamite.
The main reason why Walmart is considering a proper graphic novel section is primarily due to rebounding sales.  Walmart reported that during the 2015 holiday season, manga sales were up 50% over the same period in 2014.
The influx of sales has prompted Walmart to sign a new deal with Viz Media to get even more graphic novels in their stores. You can now find Tokyo Ghoul, Pokeman, One Punch Man and the new Naruto one-shots in over 2,000 retail locations.
Walmart is currently testing the dedicated graphic novel and manga section in 50 different stores in the United States. No details were given on the locations or the number of titles being stocked.