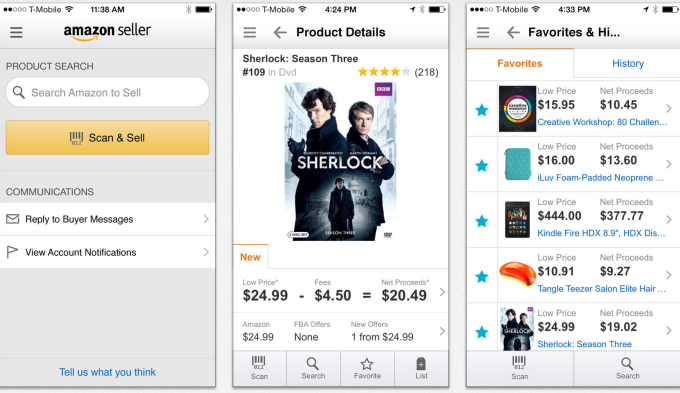 Amazon had a banner year in 2014 with over two billion items shipped worldwide by 3rd party sellers. This is a staggering number, considering there are only two million registered vendors who use the service.
3rd party sellers accounted for over 40% of all items sold on Amazon over 2014. Products such as books, movies and trading cards were shipped from 100 different countries around the world fulfilled orders to customers in 185 countries.
The e-tailer proclaimed that the largest growth was primarily due to China and Hong Kong-based sellers whose international sales grew 80% year-over-year.
One of the ways sellers have been able to crank up the volume orders on Amazon is due to the Amazon Seller App. It is available for Android, iOS and Fire phone, and makes it easier for sellers on Amazon to quickly manage inventory, source and list new items, and quickly respond to customer inquiries.
It's been a record-setting year for selling on Amazon. We're seeing strong growth from sellers listing their items across our global marketplaces. In fact, there are now more than a billion offers for customers to browse from sellers who are listing items for sale outside their home country," said Peter Faricy, VP for Amazon Marketplace. "The growth of mobile and the introduction of the Amazon Seller App have also been a big win for sellers this year. Sellers are constantly telling us they value the flexibility of managing their businesses on-the-go from their tablets and mobile devices."