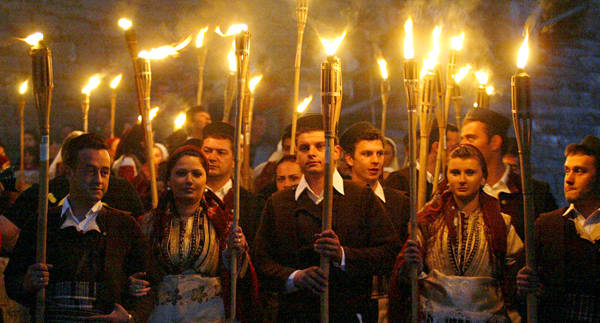 Indie bookstores in the US and UK are expressing a massive amount of trepidation about the new Amazon Source program. This provides bookstores with a 10% commission on Kindle and eBook sales. If a customer buys a Kindle, the bookstore will earn a small % of each book sold for the first two years. Many stores and their organizational bodies are not reacting to this new program in a positive light. Today, we look across the web for industry responses to Source.
Most indie bookstores in the USA belong to the American Booksellers Association, which assists them in marketing materials and ideas for seasonal themes. The CEO of the ABA, Oren Teicher, commented "Given Amazon's aggressive corporate tactics and their longstanding strategy to avoid the collection of sales tax, we don't see this new program as being at all credible."
"If Amazon thinks indie bookstores will become agents for the Kindle, they are sorely mistaken," says Suzanna Hermans, co-owner of Oblong Books & Music in Rhinebeck, N.Y., and president of the New England Independent Booksellers Association. "There is no way I will promote Amazon products in my stores after the havoc they have wreaked on our industry as a whole. Sorry, Jeff. I'm not buying it."
Tim Walker, owner of Walkers bookshops in the UK, said: "One would have to ask the question 'Why would Amazon want to take that step? Where is the motivation?' Because at the end of the day, they haven't really ever given a shit about everyone else in the book trade . . . My worry would be that by selling Kindle devices, we would be converting customers to using Amazon for their physical book sales as well as e-books. I would be very reluctant to jump in."
Carole Horne of the Harvard Book Store commented "Hmmm, let's see. We sell Kindles for essentially no profit, the new Kindle customer is in our store where they can browse and discover books, the new Kindle customer can then check the price on Amazon and order the ebook. We make a little on their ebook purchases, but then lose them as a customer completely after two years. Doesn't sound like such a great partnership to me."
The entire staff at Skylight Books in California weighed in, "This offer seems clearly disingenuous and is obviously a Trojan Horse style attempt to gain access to our customers. As independent booksellers, we don't have the negotiating power of Amazon, or their market share, or the luxury of losing money each year while being propped up by worshipful investors. What we do have is our own stores—physical spaces that are each unique (and many, like us, already offer e-readers), that serve as a center of their communities, that are frequented by passionate book lovers and supported only by their purchases. On the other hand, Amazon has always proved itself to be an opponent of 'e-fairness' at every turn, has done grievous harm to communities of readers across the country by driving booksellers out of business and leaving many cities without a bookstore at all. Therefore, our convictions tell us that Amazon, no matter how much they try to bully and encroach, will not be allowed access to our stores. We are not Amazon franchises. We don't want 10% of a Kindle sale or anything else from Amazon."
Christine Onorati of WORD Bookstores in New York expressed "No surprise here, it's not for me. From a purely dollars and cents point of view I'm sure some booksellers somewhere will see value in this. Especially the ones who dwell in the gray areas of buying deeply-discounted books from Amazon to resell in their stores or those who charge authors who publish through CreateSpace a fee to stock their books on their shelves. I know they exist, and I know they think they are 'sticking' it to Amazon in some way. But I have no desire to sell my customer info to Amazon or send more of my customers to them. I'm happy keeping completely separate from them. I also said no when I was approached by Audible (owned by Amazon) to sell them my customer data by sending my customers to them. So Amazon is obviously interested in us indies right now. Let's hope that's an optimistic sign that we're making a difference."
Michael Tucker, president and CEO of Books Inc., a 12-store indie chain based in San Francisco, described it as more or less a form of suicide. "In the long term, for anyone who gets into it, they would be losing their customers for what would end up a very small return."

Michael Kozlowski has been writing about audiobooks and e-readers for the past twelve years. His articles have been picked up by major and local news sources and websites such as the CBC, CNET, Engadget, Huffington Post and the New York Times. He Lives in Vancouver, British Columbia, Canada.