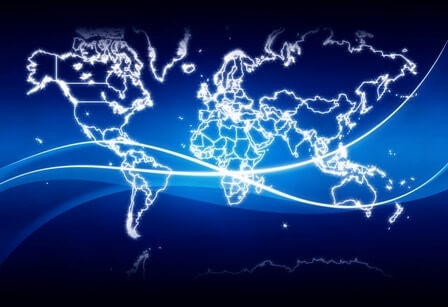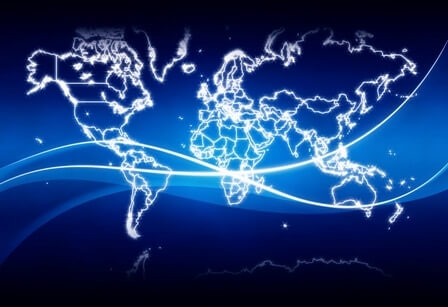 The largest companies in the world involved in the e-reader industry are all seeking to expand into foreign markets. Over the course of 2012, Barnes and Noble, Amazon, and Kobo are increasing their presence in Europe. Why have these companies turned on the accelerator and is it good for business?
Canadian based Kobo was purchased by Japanese e-Commerce giant Rakutan at the beginning of the year. The core executive team was mainly retained and the added capital facilitated some new additions. The increased revenue stream has really helped Kobo kick things into overdrive, allowing the company to expand all over the world. In 2012, we have seen Kobo open up shop in the Netherlands, Portugal, Spain, Brazil, and Japan. These countries join the United Kingdom, France, Germany, Canada, and USA as the bread and butter markets.
Kobo has the largest international footprint and enjoys tremendous retail visibility. The company does a very good job partnering with the largest bookstore chains to put the hardware in places where potential customers shop. This results in the critical impulse purchases, from which the bulk of the sales stem. Two of the biggest new relationships that have been established this year were with the UK Booksellers Association and the American Booksellers Association. You might think it's no big deal, but it allows indie bookstores to stock Kobo Readers and Accessories.
One of the ways Kobo gives retailers incentive to carry its hardware is by ironing out digital sales agreements. This ensures that FNAC, WH Smith, and other big chains can earn money on-top of the initial sale. This gives them a stronger motivation to place the devices in higher traffic areas and train the staff effectively on the productivity of the e-readers.
Kobo normally runs fairly smooth bookstore launches and normally releases firmware updates to give residents in that country a totally localized experience. This ensures that if you live in France, for example, all of the menus and settings are in French. When you visit the bookstore there is a number of bestselling titles by French authors and major publishers list of all of their books to be sold.
When Kobo entered Japan this year, things went drastically awry. Pre-orders were made available July 2nd and the hardware shipped out on July 19th. It was listed on the parent company Rakuten's website. It quickly rose to be number one and attracted lots of attention. Many users immediately expressed their ire with negative user reviews, mostly involving buggy desktop software which rendered the device unusable in some cases. There were also claims of abysmal customer service and a lack of available titles. Rakuten then, without warning, started deleting anything that spun the reader in a negative light.
One of the largest expansion stories of the year dealt with Amazon. The online giant started selling its hardware in the UK, Germany, France, Spain, and Italy! The Kindle Touch was the main device made available, and soon the Paperwhite will also be for sale. Amazon's line of tablets have not fared so well on the international stage, and have only been relegated to the US and UK. None of the Kindle Fire or Kindle Fire HD devices will allow you to purchase apps, games, newspapers, magazines, or much of anything else if you live outside those countries.
Createspace and many localized versions of its ebook store have also hit different markets and its self-publishing program appeals to the entire range of foreign markets, including India.
Amazon bases its European operations out of Luxemburg. This allows the company to offer digital content at reduced VAT prices. Customers in the UK will enjoy lower prices when dealing with Amazon than with homegrown publishers and stores.
During 2012, Amazon has received critical blows against its domestic retail distribution system. Walmart and Target have both severed relationships with the online giant, because neither wanted to be a showroom. Unlike Kobo, Amazon does not cut retailers in for any digital purchases. Many retailers find themselves in the predicament of making very slim profit margins. This stems from Amazon selling its hardware at cost and seeking to make it up by selling you movies, music, apps, ebooks, and newspapers. This mentality might hamper retail growth in foreign markets and presents Amazon's biggest hurdle for future expansion.
Barnes and Noble, for the first time ever, will branch out of the American market and enter the UK. The company has formed distribution agreements with John Lewis, Foyles, Blackwell's, Argos, Waitrose, and Sainsbury's. This will put a Nook Tablet HD and Simple Touch with Glowlight in most retail environments by the end of the month. It is hard to say how this launch will play out, but originally B&N was supposed to hit the market on October 15th and got pushed back to the 29th. There were apparent problems with the online bookstore that prevented people from making purchases.
At a recent investors' call last week, CEO William Lynch also let the cat out of the bag in terms of the bookstore's ambition of expanding across Europe and Canada. He said the NOOK Bookstore will be available in 10 international markets by June 2013, bringing customers in new countries the opportunity to browse, shop, and enjoy the company's massive collection of digital books, magazines, periodicals, and more. You can expect the UK as being the launching point to expand to Germany, Spain, France, Netherlands, and many more!
There is not much time left in the year for companies to enter other markets and the only developments we might see is Amazon in Brazil or Japan.
The core question is "Are e-reader companies expanding too fast?" Barnes and Noble has suffered from many glitches in its online store that prevented its launch. Kobo experienced a negative backlash in Japan and has never recovered from the way Rakuten handled everything. Amazon does not deliver its range of tablets outside two different countries and suffers from inventory shortage.
Inventory is one of the biggest hurdles to overcome when companies sell both ebooks and e-readers. Simultaneous production involving both bookstores and hardware often fail to deliver sufficient quantities. Kobo recently attempted a global roll-out of the Mini and Glo. Two weeks ago it hit Canada, the UK, and a few European countries, but failed to show up in the USA. The Mini suffered a two week delay and was only released on Monday, the GLO still says "Coming Soon" on its sole retail partner's (Best Buy) website. Amazon has also scaled back its launch date on the upcoming Paperwhite e-reader into Europe and likely people won't be able to buy them until the end of November. Obviously, it is very hard to anticipate global and regional demand. Retailers often find themselves not having the hardware at the launch date. Manufacturing issues are also a huge problem, as component shortages have rendered Amazon incapable of meeting USA demand.
Michael Kozlowski is the Editor in Chief of Good e-Reader. He has been writing about audiobooks and e-readers for the past ten years. His articles have been picked up by major and local news sources and websites such as the CBC, CNET, Engadget, Huffington Post and the New York Times.