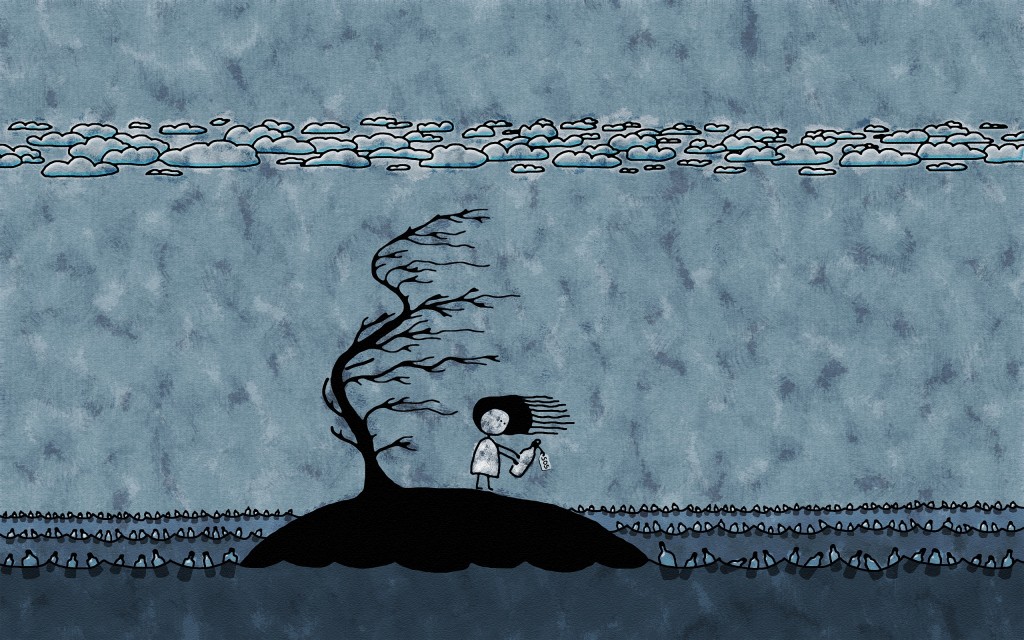 Sony has been selling e-readers since 2006 and only saw 300,000 units being sold until 2008. Everything changed when Amazon got into the eBook and e-reader market and the industry took notice. This increased the visibility of the Sony brand and they sold 800,000 units in 2010, just before the market peaked in 2011.
Sony has seen diminished sales since their peak and they have been on the downward trend ever since. In 2011, Sony accounted for 28% of all e-readers sold in Canada. In 2012, its presence diminished to 18% and in 2013 dropped down to 12%. Last year proved to be the beginning of the end for Sony, as they abandoned the USA market and instead are focusing on Canada, UK, Europe and Australia.
A few weeks ago Sony announced that they were closing down their Reader Store and all books would be transferred over to Kobo. All future e-readers, phones and tablets sold in North America would have the Kobo app loaded on it and Sony would cut a piece of commission for every title sold. Kobo is also paying Sony a licensing fee to have their bookstore replace the one that Sony has been running for a very long time.
Can Sony be saved? They have the financial resources to make it happen, here is my plan to save the Reader Store and bring their e-Readers back into prominence.
Saving the Reader Store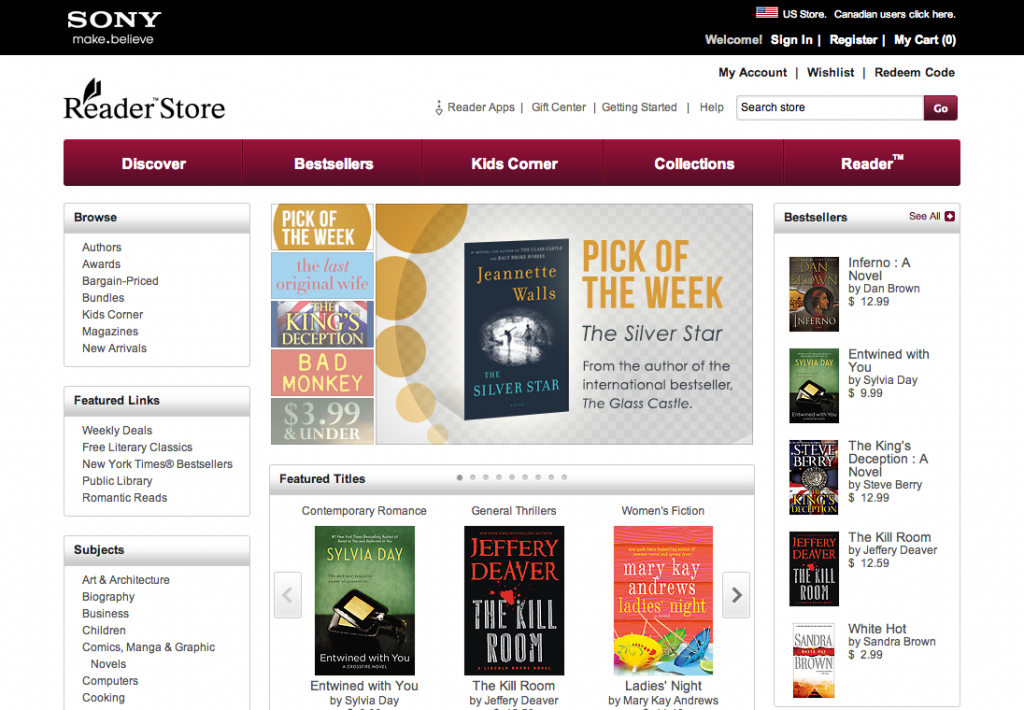 The Sony Reader Store has been operating for a very long time. It wasn't really a viable bookstore until 2008 when they abandoned their proprietary LRF format and switched to EPUB. This attracted publishers and self-publishing platforms such as Smashwords to easily contribute content in a universally accepted format.
The Reader Store really expanded their reach in the last three years when it expanded into UK, Japan, Germany, Austria, Canada, and Australia, and opened up shop in France, Italy, and Spain in 2012. They have great market position in countries where the digital book selling market is not absolutely corner-stoned.
Natascha Helbig is the director of the Sony Reader Store in the US and Canada. She was instrumental in solidifying publisher relations and launching their book club, book discovery tools, and infographs. When the bookstore first started rolling out these features, she told me in an exclusive interview, "We always look for new and exciting ways for our customers to discover new books and authors, and to learn more about the authors they love. The Sony Readers Book Club was a great experience which brought us closer together with our customers and allowed us to all participate in a reading experience together. We had hundreds of applications for the club and our online chats generated millions of impressions. The book club was a great way to discover new authors and titles and facilitate lively discussions amongst our customers and authors, and those are themes you will continue to see at Reader Store."
The Sony Reader Store right now is in big trouble. The fact that commissions from Kobo book sales make financial sense and licensing fees outweigh the revenue earned from Reader Store book sales speaks volumes.
If I was in charge of the Reader Store, I would first bring back their book club. They started to do it every month, but after six books decided to abandon the project. Considering it was basically being run through their blog, it makes sense that things fell apart. Book clubs were instrumental in bridging the community and starting a book culture at Sony. This is what they are sorely missing, anyone can sell books, but if you don't have a community, you are nothing.
I would save the Sony Book clubs by implementing a Netflix of eBooks type of subscription system. You would pay $29.99 a year and get access to a new front-list title every single month. The exact title would be determined by user voting to insure that the one title that was available was voted on by the majority of people participating in the book club. The actual titles available for vote would be curated by someone at Sony to insure they can give the titles away and insure the author was available for a Q/A. Instead of relying on Facebook for community discussion, I would iron out a deal with Goodreads to have a special Sony Book Club discussion center. This could be accessed via the web and a new book club app I would have the boys in IT make. This book club app would be available for Android, where they could subscribe, talk, and read, while the iOS app would just have the social aspect since Sony can't sell books on Apple. Finally, I would insure the author would participate in a live Spreecast, where they could appear on web-cam, answer peoples live questions and talk about the book.
Sony continues to see moderate success over in Europe and Australia. I would continue to operate normally in these markets, but I would expand into the rising markets where no one controls the digital ecosystem yet and Sony can leverage their strong brand. Brazil, Latin America, and South Africa are the easiest markets to break into due to the political climate and the strong reader base. It is important to not be complacent in the few markets you operate under and continuously have to expand into other markets. This keeps the brand fresh and brings new ideas to the table from local agents and publishers who are feeding Sony books to sell. It would also stimulate hardware sales, selling e-readers for less than the competition.
Website owners may be oblivious to this fact, but the Reader Store has a commission program. They pay bloggers, website owners, and authors 6% of any eBook they sell via people clicking on banner adverts. The problem is there is no information on this at all on the Reader Store website. This are no links to the program or easy enrollment options. Obviously, having other people promote your brand is the easiest way to advertise. I would revise this section, allow people to customize banners on any book they want, and pay people out at the $100 threshold once a month.
Sony needs to lower their prices on their eBooks. Often, they are double the cost of Amazon and basically on par with Apple. The average price of a fiction bestseller at Amazon is $9.99 and at Sony it is $15. Sony needs to sell books at the exact price that Amazon does for key markets in Europe. This is the only way they can promote themselves as being a true Amazon alternative, which is what allowed Kobo to get so strong, so quickly.
In the end, the Reader store needs to lower eBook prices, build community, open a proper subscription based book club, expand into foreign markets and leverage their name brand as a primary mover of growth. Sadly, the Reader Store team is tiny, there are less then eight full time people running the show, a few interns, and that's it.
The Sony e-Reader Regains its Prominence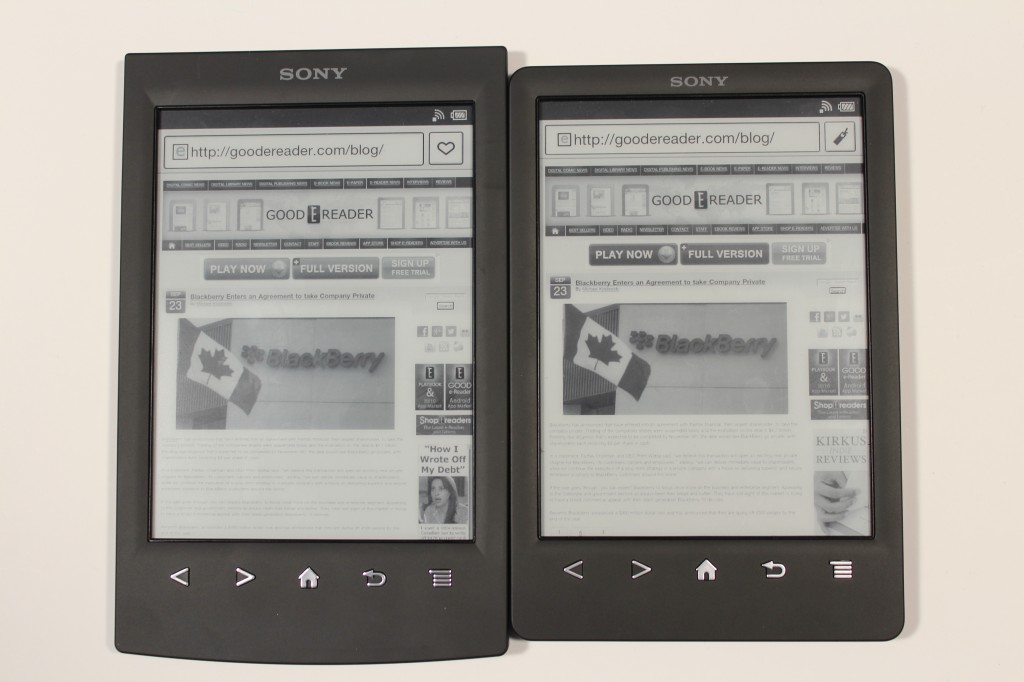 Sony has close to eleven e-readers in their product portfolio and has been a solid brand since 2006. When the company first started releasing e-readers they basically had no competition. Within four years they had hundreds of competitors, and they were caught unprepared for how fast the industry had grown in the few short years.
In the past, Sony would always release three new e-readers a year and for the last three years has only issued one. Sony also relies on 3rd parties for content, which often shoots them in the foot. They had an agreement with Google to hustle books directly with their PRS-T1 e-reader, but when Google changed their system and amalgamated everything into Google Play, it disallowed anyone with a Sony to buy books from the Play Store. Imagine having a new Sony e-Reader, using the device for the first time, and clicking on Google Books only to see error messages. The PRS-T2 did a little bit better of a job with Evernote and Overdrive Library lending. The PRS-T3 was a let down and was not even marketed in the US, Sony had abandoned the market completely.
The truth behind the decline in Sony e-reader sales, starts with the executive team. This actually hinders growth. The first thing I would do if I ran the hardware division is fire people like Stephanie Lang, head of group IT division of Sony France. She was instrumental in the e-reader designs and said that front-lite screens were a dead technology, instead she developed reading lights for the PRS-T3. Reading lights people, in 2014. Kindle, Kobo, Barnes and Noble all have close to three generations of illuminated screens, to allow you to read in the dark, and Sony bets on reading lights. You wonder why the e-reader brand is failing? It is because you have idiots like Stephanie that are oblivious to market trends and fail to see the virtues of forward thinking technology. I am surprised each new e-reader did not ship with a candlestick and a note saying "happy reading – the future is now."
To turn around the Sony hardware division I would hire Bill Saperstein, who was the VP of Nook. He has experience in running a modern hardware company and Sony could get a breath of fresh air in the executive ranks. Sony needs to think in terms of being a startup again, pressing reset on the e-Reader hardware and starting new. Here is the plan.
Sony and e-Ink worked together in 2013 to develop Mobius technology. Mobius displays can weigh less than 50% of an equivalent glass based TFT and they can be cut to any specific size. This is what I would incorporate into the Sony PRS-T4 and also front-lit technology. Most people aren't aware of this, but Sony e-Readers run Android. I would make deals with companies like Instapaper and load their rss/read it later service on it. This would be my counter to Kobo and Pocket.
The Sony 13.3 is the best e-reader I have seen in my entire life. It weighs almost half of the Kindle DX and other large screen e-readers. It has amazing resolution and was primarily designed for reading and editing PDF Files. No e-reader in the world gave you the robust level of reading and clarity as this reader gave me. Where is it now? Wallowing in obscurity at Sony Japan, in their business unit. Customers could not even buy these if they wanted to. There are rumors that it crossing over to the USA in April 2014, but at a $1200 price tag. Obviously, this would be the next great product. I would charge $500 for it and bill it as the best PDF e-reader in the world. I would market the hell out of this and use this as the flagship device, that schools, education and anyone who needs PDF Files for their work. Why Sony is sleeping on this e-reader, when it still has tremendous buzz surrounding it, does not make any sense to me.
Finally, as I stated above, all modern Sony e-Readers run Android. I would put our own Good e-Reader APP Store on it, and design it that the only apps to install would be e-reading, comic book apps, newspaper and magazine apps, and small productivity apps, such as Dropbox. No Android e-reader has a small app market built right into it. This is what is needed for Sony to distinguish themselves from the competition. Give customers a greater choice, give them more freedom, give them modern hardware, give them a reason to buy one. The company mantra should be – we empower readers.
Wrap Up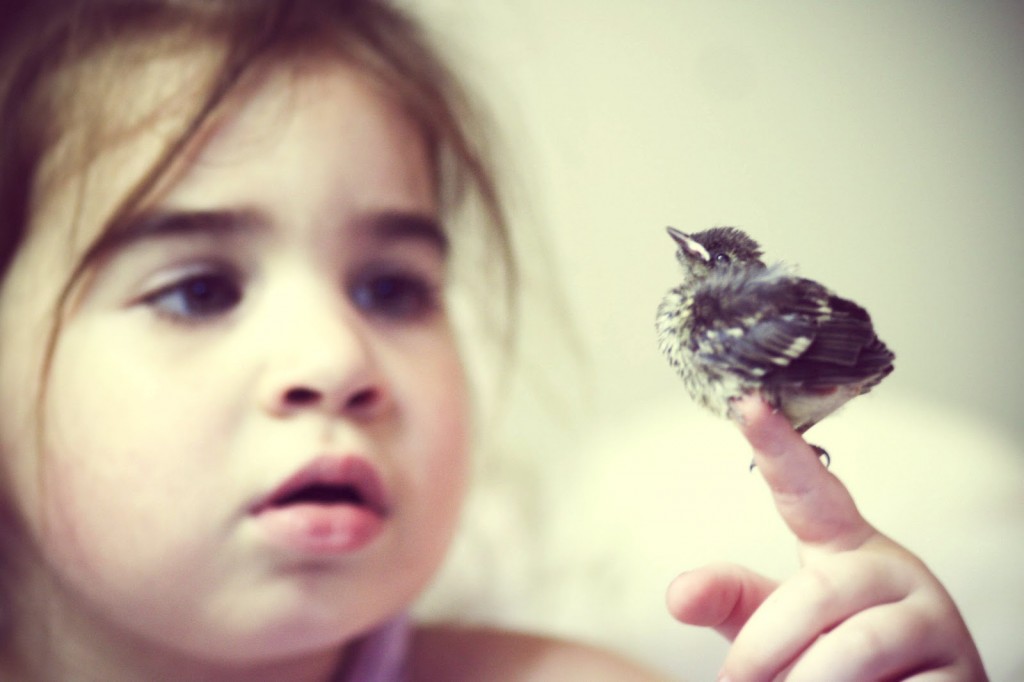 I have looked at the major changes I would implement if I ran either the Reader Store or the hardware division. Sony seems too complacent and does not have strong motivation to do well in the market. Everyone working there in the executive ranks are there for a paycheck. They wake up in the morning, talk to publishers, get more books, and have them added to the site. They certainly aren't issuing firmware updates, doing research and development, or staying current. They certainly are not innovative anymore and have lost the will to live. Sony right now is like a death row inmate, you don't know when execution time is, but you get into a daily pattern of pseudo-zombie living.
Sony is an e-Reader brand that is dying. The writing is on the wall and the company will ultimately abandon their own store and line of e-readers within a year. Europe will follow North America's suit once they get a few paychecks from Kobo. Kobo will then take over their entire digital ecosystem and Sony will just make tablets and phones.
Honestly, it is not that hard to turn things around. e-Readers are a low-cost gateway to expand with. It is hard to enter Brazil with a $700 tablet or phone, but relatively easy with a $100 e-reader. This is how the e-reader division should be organized. It is a gateway to success and open with Android to allow people to install their favorite reading apps, local newspaper apps or local news apps. You then release the 13.3 inch device to a very niche market, that is positively starving for something like this.
I wish I could just save Sony. I have been following the e-reader industry since 2008, I have a very unique perspective on how the worldwide market works for eBooks and e-Readers. I talk to hundreds of start-ups a year and travel all over the world looking at the latest tech. You get to a point where you can see who will do well and who will wallow away and fade. Unless Sony hires some new key executives and changes their approach for selling e-readers, eBooks, newspapers and magazines, they are doomed.

Michael Kozlowski has been writing about audiobooks and e-readers for the past twelve years. His articles have been picked up by major and local news sources and websites such as the CBC, CNET, Engadget, Huffington Post and the New York Times. He Lives in Vancouver, British Columbia, Canada.