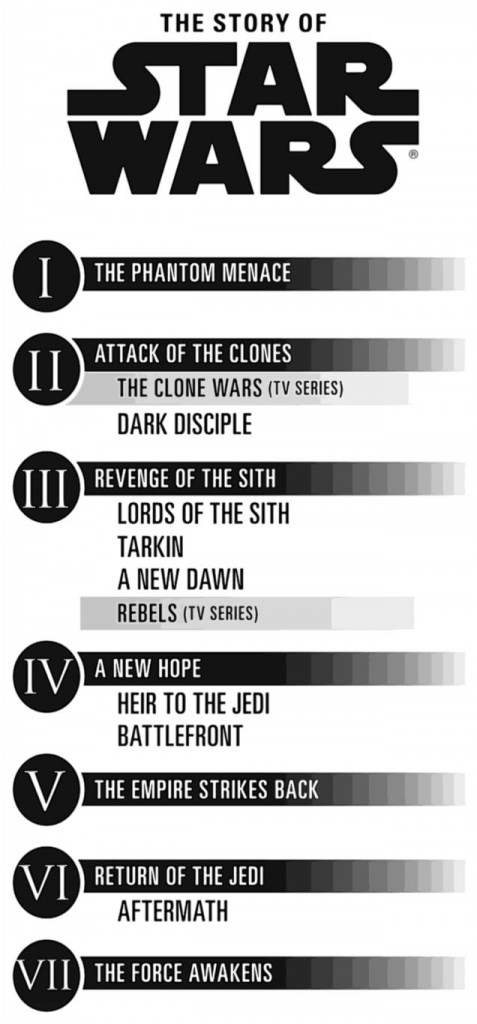 Disney has been engaged in a secret war against the Star Wars Expanded Universe in order to sell more books, comics and toys.
In April 2014 Lucasfilm and Disney Publishing stated that the existing expanded universe no long happened. Any of the books and comics that transpired after Return of the Jedi are not considered canon. 17,000 characters in the Expanded Universe are officially purged.
The entire Star Wars community was up in arms when Disney said the EU is no longer canon. It was a bitter pill to swallow for Timothy Zahn, who was best known for his trilogy of books after Return of the Jedi. Heir to an Empire which focused on Grand Admiral Thrawn and Lukes future with Mara Jade.
Comic book publisher Dark Horse has been heavily involved in the Star Wars universe for the last decade. On December 2014 they bid adieu to 28,353 pages of comics  and the Star Wars license was transferred to Marvel, a subsidiary of Disney.
Why did Disney really say the Expanded Universe did not happen? Well, its a ploy to sell more books, comics and toys.
Disney ironed out an agreement with Del Rey Books to publish a series of new novels, starting with Star Wars: A New Dawn, by bestselling author John Jackson Miller. Set prior to the events of the  animated series Star Wars Rebels, this novel tells the story of how two of the lead characters of the series, Kanan Jarrus and Hera Syndulla, came to cross paths. To tell this important backstory, Miller benefited from contact with series executive producers Dave Filoni, Simon Kinberg and Greg Weisman, who together ensured this tale will be part of the Star Wars canon of storytelling going forward. It on September 2, 2014.
The latest book to be published was written by Paul S. Kemp and is entitled "Lords of the Sith." It takes place only a few years after Anakin Skywalker's fall, which leads to some very notable, insightful moments as we go inside Vader's head and see the anger and hate that fuels him. But just how removed is he from the man he once was? That question leads to some of the book's most memorable moments.
Meanwhile Marvel has been working on a number of new comic book series, which has been drawing critical acclaim. The three series currently in  production is Star Wars by Aaron and Cassaday, Star Wars: Darth Vader by Gillen and Salvador Larocca, and Star Wars: Princess Leia by Mark Waid and Terry Dodson. All three take place in a timeframe immediately following the end of the original Star Wars movie – A New Hope.
Many people thought the Expanded Universe was stretching a bit thin and the best titles were the early ones. Many of them are still available in your local bookstore, which really says a lot about their staying power.
Will any of the new books and comics have the same type of longevity and staying power as the EU? What will happen to the largest Star Wars Wiki, Wookiepedia? Will more Star Wars Mobile games get canned? Was the main decision made just to sell new stuff and say "hey, the old stuff sucked."
Michael Kozlowski has been writing about audiobooks and e-readers for the past twelve years. His articles have been picked up by major and local news sources and websites such as the CBC, CNET, Engadget, Huffington Post and the New York Times. He Lives in Vancouver, British Columbia, Canada.