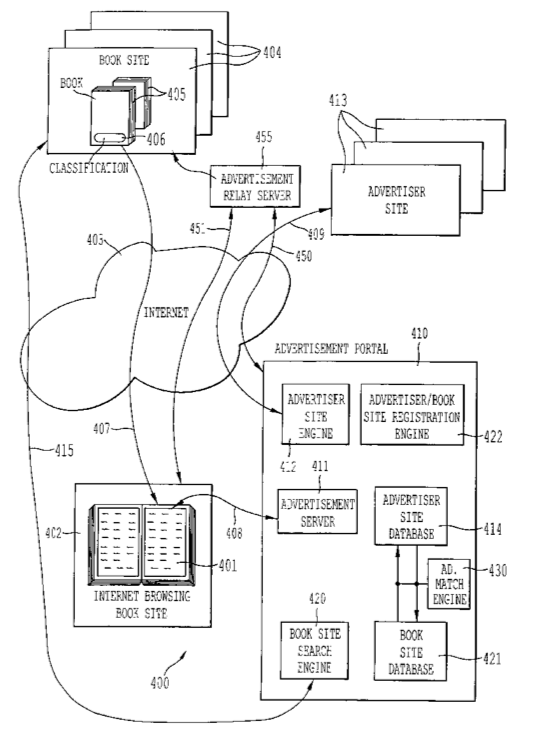 The recent ruling in the United States, where a jury awarded Apple $1.05B USD in damages from Apple's suit against Samsung, was the largest patent settlement in history for willfully infringing Apple's patents. The damages related to the look and feel of smart phones and tablets, with such features as the "pinch and zoom" and "bounce back" patents, along with the trade dress and icon designs. This case generated a tremendous amount of discussion on whom the winner really is from this outcome.
On the surface, the size of the damages awarded to Apple suggest it maybe the winner. However, given Samsung's fourth straight record quarterly profit of $7.4B USD, and its global market share of 31.3% for smartphones, opens a debate about current and long term implications for this ruling. Although the settlement appears to be severe, a case can be made for effectively and efficiently replicating existing technology.
A similar scenario may be occurring in the electronic book market. There is no doubt that over the past few  years that there has been a dramatic shift toward people preferring to receive and consume their information in digital form rather than print. The explosion of the tablet market in recent years has strengthened this trend tenfold. After 79 years in print, even Newsweek shifted towards a digital only strategy. The state of California recently signed into law a proposal to allow students to download digital textbooks for free. Newspapers are experiencing shrinking print advertisement revenue as readers prefer getting their news online.
The big question is how will companies adjust to this shift and what is the revenue model going forward?  Are consumers willing to pay a flat fee or a subscription rate to have access to books, magazines, and textbooks, or do digital media consumers prefer a subsidized model where they receive their information free in exchange for being exposed to advertisements?  Two start-up companies, Flipboard and Pulse, appear to testing this theory in real time.  Flipboard is committed to generating revenue through advertising, while Pulse is focused on a subscription based model.
Ultimately the answer to this question is going to be determined by market forces and consumer preferences. We are seeing fierce competition in the United States with patents being filed at rapidly increasing rates. However, it is not just American companies that are leading this battle. A small company in Singapore may have an influence on the global ebook advertising market.
Singapore based E-Book Systems was founded in 1998 and has been issued 22 US patents. The company was a pioneer in the industry, in the sense that its patents might be some of the earliest that cover the range of innovations needed for navigating electronic books and serving advertisements to the end user. For example: simulating a page flip, organizing a display of books and subset of books, and dynamically inserting advertisements.
The E-Book Systems portfolio includes US Patents: #6,496,803, #6,701,301, #7,367,582, #6,725,203, #7,165,039 related to inserting advertisements into electronic books.  Both families have a relatively early priority date (October 2000) given the infancy of the market at the time of the filings.
The following is a brief summary of some of the features included in the patent families:
Dynamically inserting advertisements into specific locations within electronic books.
Targeting advertisements based on received electronic book class codes.
Targeting advertisements based on demographic information such as: gender, age, education level, interests, occupation, geographic  location, income level and spending habits.
Gathering demographic information and matching it with a targeted audience.
Defining the advertisement parameters: identification, category, display duration, ad dimensions, position, start time, stop time, repeat rate, ad rate.
Billing an advertiser for an advertisement.
Generating a debit notice to debit an advertiser.
Many of these techniques covered by the patents seem to be appearing in the market through various forms.  Overall adoption has not taken place, but the trend toward generating revenue through ads in electronic books continues while eventually we will wait for companies like Amazon, Google, and Microsoft to create and establish the de facto industry business models.
Ironically many of the techniques and ideas originated in a small company in Southeast Asia and the main investor in E-Book Systems is Mr. Kai Wa Ng, who was one of the founders of a more recognized Singapore based company, Creative Technologies, which brought to the world such innovations as the Sound Card and MP3 player.
Creative is also well known for winning a milestone 100 million dollar lawsuit against Apple, yet it is Apple that went on to become the market leader for personal MP3 players due to clever marketing and focus on consumer-centric design. We see a similar situation take place years later in the Apple vs Samsung case, as explained earlier. The lesson here could be that being the innovator doesn't always guarantee market capitalization. What matters is who applies the technology best and which company is able to get the correct market timing. Are we about to see history repeat itself in the world of ebooks?
This blog post was contributed by Mark Ashworth, an innovation enthusiast with a keen interest in technology from emerging markets. You can read more about patents from emerging markets at Mark's IP Blog.