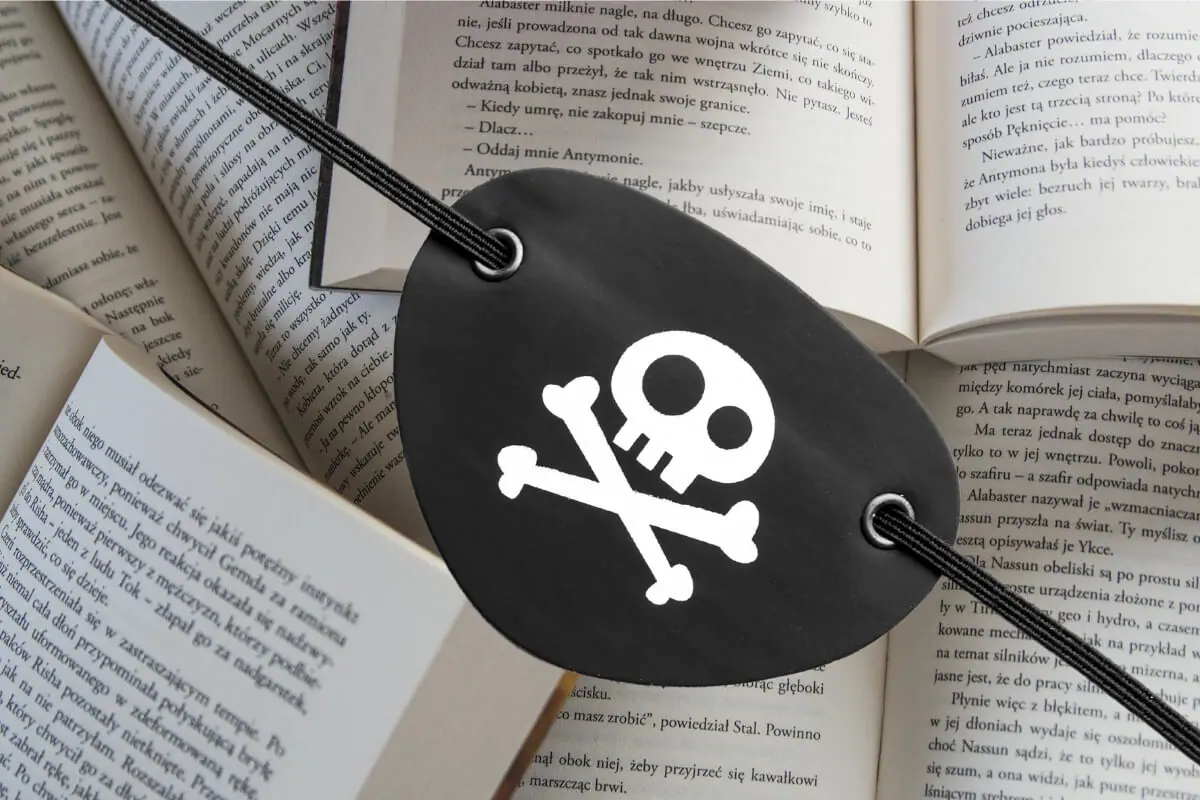 If this is solely about ethics, then my answer is NO. Reading pirated books is entirely unethical. After all, you're robbing someone of their hard work.
Just imagine if someone steals your hard work or uses it without your consent. How does this feel? Authors feel the same way!
So, buying and reading pirated books is an offence against moral justice.
Unfortunately, book piracy continues to rise. According to recent statistics, nearly 215 billion worldwide visits to digital piracy platforms were recorded in 2022. Books constitute 11.2% of the most pirated items on the internet.
Book piracy is hurtful for authors who put in their blood, sweat, and tears into their work. Their books are their assets, and piracy is an unethical crime against them. That's why people celebrated the closure of Z-library, which is an online library of pirate books, in November 2022.
In a statement, Nicola Solomon, Chief Executive of the Society of Authors, said:
"We are greatly encouraged that such a huge operation as Z-Library has been taken down by law enforcement. This will be critical in protecting authors' incomes all around the world and facilitating new literature, which can't be made without authors being paid for their work. Most encouragingly, this shows that publishing industry bodies, trade unions, and law enforcement can work together to make meaningful inroads in the fight against internet book piracy, where there is still so much to be done."
People (readers) say they buy pirated books because they can't afford original versions. Now, answer this – would you steal a book from a physical bookstore because you can't afford it or don't want to pay?
The same goes for digital books. Theft is theft! It's unethical.
Navkiran Dhaliwal is a seasoned content writer with 10+ years of experience. When she's not writing, she can be found cooking up a storm or spending time with her dog, Rain.