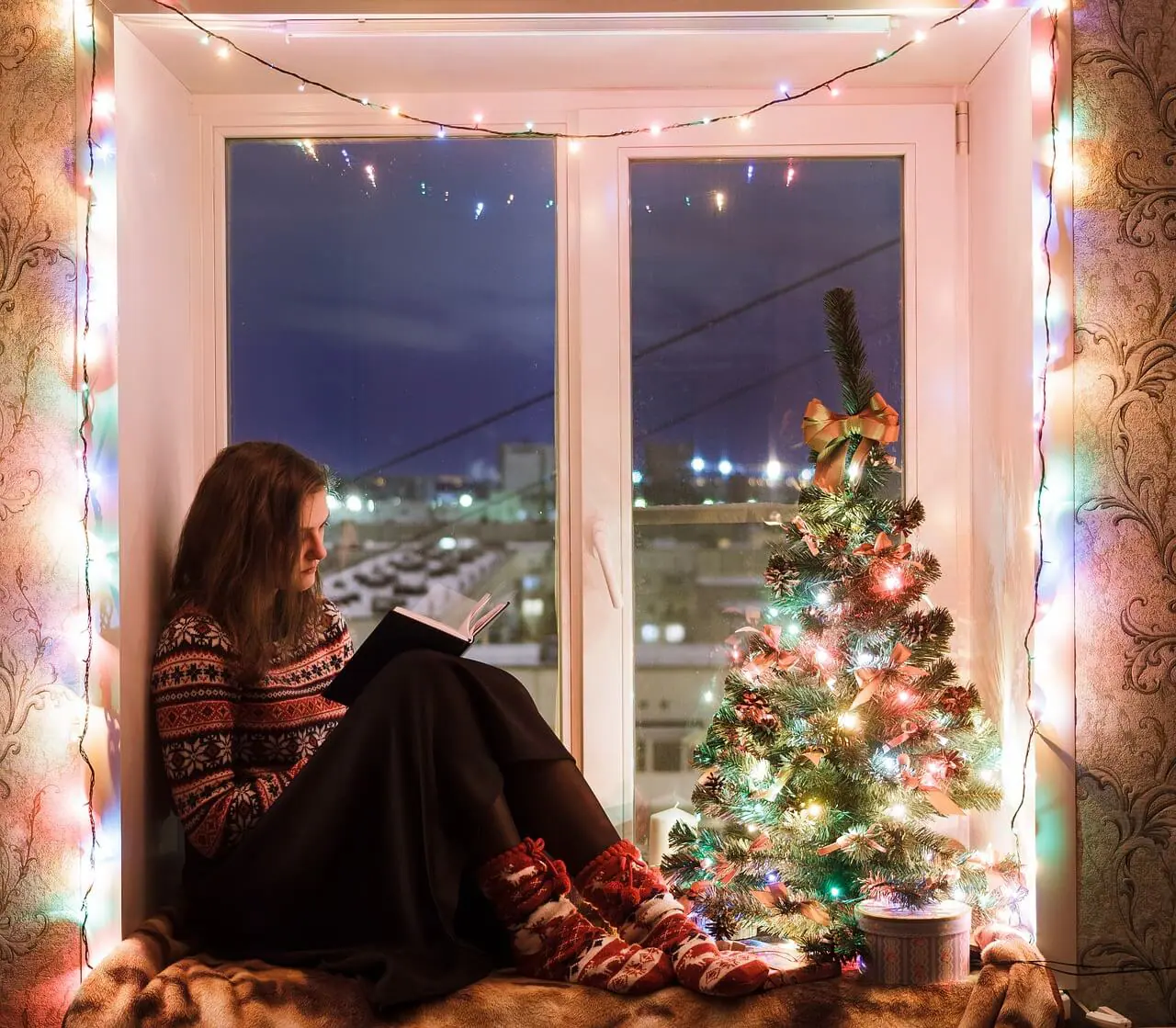 Do you enjoy reading peacefully in your bay window reading nook or near a fireplace during cold months? Or do you read while being surrounded by people – maybe in a café or when traveling? Or perhaps, you prefer to go to the nearby library.
Everyone has an ideal environment in which they enjoy reading their favorite books. Mine is not one ideal environment because you'll I travel frequently. So, when at home, I read in my dedicated reading nook – the swing chair under the tree on my lawn. Otherwise, I always carry a book and read it whenever I get time while traveling.
What makes an ideal reading environment?
Again, this depends on when and where you read books. If you read while traveling, then your environment keeps changing. Otherwise, when at home, you have a great opportunity to create a reading nook as per your preferences and comfort. An ideal reading environment should sink you into the story or content of the book.
I believe that books are our best friends, and we want to spend quality time with them. So, an ideal reading environment should allow for this time.
Here are some tips for creating an ideal reading environment at home:
Make it cozy and comfortable: Your reading space should be comfortable so as to make it inviting and engaging. We want to be comfortable while reading our favorite books.
Add some books: Use some floating shelves or other storage options to give your space the bookish vibes. You don't need to overstuff the nook with so many books. Just a few books to add to the atmosphere. Don't make it look messy!
Add enough lighting: Now, this is very important. You don't want your eyes to compensate for your love for reading. So, add enough light to your reading environment. Ideally, choose a place that gets lots of natural sunlight. Still, you'd need lamps for reading during the night. Note that you need proper lighting whether you're reading a physical, printed book, or on an e-reader. After all, you don't want to strain your eyes.
For those who read on the go, I think audiobooks are the best mode of reading. Soulful narratives, engaging sound effects, and music will transport you into the fictional world.
These are just my opinions on an ideal book-reading environment. So, I've just shared my quick thoughts. What is your ideal reading environment? What do you think is the most engaging reading environment?
Navkiran Dhaliwal is a seasoned content writer with 10+ years of experience. When she's not writing, she can be found cooking up a storm or spending time with her dog, Rain.