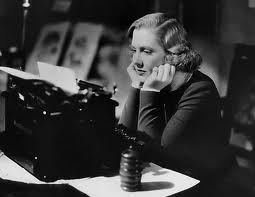 All we keep hearing from the world of successful, bestselling indie authors is that they owe their success to their fans who are active on social media. Readers have embraced the access they have to their favorite authors, relishing in the Facebook interactions, Twitter chats, live Google Hangouts, and more.
So what's wrong with an author responding to a book review, much as he would respond to a Facebook post?
This practice has firmly divided the world of authors and readers, with some authors stating they make it a known practice to respond to reviews, while others state that an author should never delve into discussion of what a reader thinks of his book. This belief has become so entrenched in the book world that it has been blamed for so-called "BBA" status for some authors, otherwise known as Badly Behave Authors. Being labelled as a BBA on the widely used book discovery site Goodreads is enough to make an author the target of violent remarks, smear campaigns, and worse.
One of the more well-known authors who makes it her practice to respond is Elle Lothlorien, author of several bestselling titles including the soon-to-be-released Gilding the Lily Pad. Lothlorien, who first wrote about this practice in 2012 for Digital Book World in an article called "When You Wish Upon a Star, You Get the Pointy End (Part 1): Why Authors Should ALWAYS Respond To Negative Reviews," was surprised by the venomous response to her suggestion that this level of interaction between authors and reviewers is actually good for books. Lothlorien was willing to speak for this article, "Since I am definitely one of the ones they waged a war against (my books are still on, like, twenty 'blacklists' on GoodReads, including "Author Behaving Badly" and–my fave–'Never Ever Big Brother'."
"Responding to negative reviews is becoming more mainstream and accepted (dare I say "fashionable?"). It wasn't until that blog was named to DBW's "Top 10 Digital Publishing Stories of 2012" in December that authors started coming out of the wood-works and either admitted that they'd been doing it all along or wanted to know how to do it. In a radio interview on Authors on the Air a few months ago, bestselling author Martin Crosbie openly admitted on live radio that he responded to negative reviews because he read my blog and it made good business sense to him. At the last few conferences I've been to, there have either been authors who have openly admitted that they do this (Colleen Oakes, bestselling author of "Elly in Bloom" at the Indie-Pub Extravaganza in Denver) or entire PANELS were conducted on the topic."
And Lothlorien does raise a very valid point with one caveat: the response from the author must be professional. Many of the targets of some of the so-called bullies have made argumentative remarks or have been accused by these bullies of enlisting friends and fans to do this dirty work of calling out a reviewer for a negative review.
While reviewers and some of the alleged bullies have made the excellent point that writing is a business and therefore authors are businessmen, then reviewers don't get to have it both ways. Either authors are responding to their "clients" customer service complaints, or they are artists who should stand back while the world appreciates or criticizes their work, in which case they are not to be expected to behave like businessmen. In either instance, one would hope that all of the remarks from reviewers and authors alike can be made with some measure of dignity, insight, and basic manners.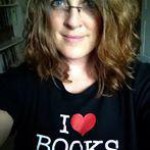 Mercy Pilkington is a Senior Editor for Good e-Reader. She is also the CEO and founder of a hybrid publishing and consulting company.