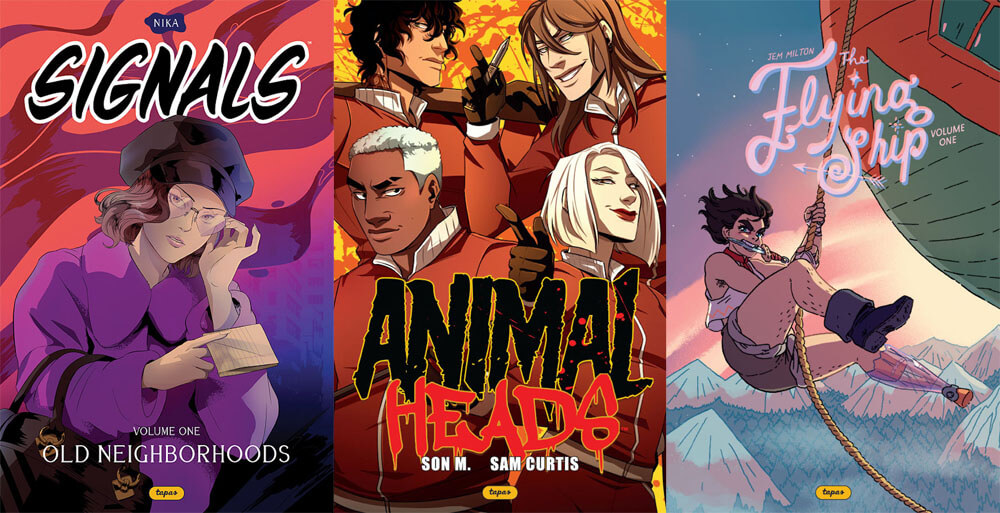 The company has already partnered with Comixology to bring digital-first comics to print. As of today, Dark Horse has announced a deal with Tapas Entertainment to bring series from the popular webcomics platform to print beginning with four titles later this year, adding a different digital comics platform to their print catalog. There are four initial releases on the schedule: The Flying Ship, Signals, Animalheads and Tomahawk Angel.
These are the details of the four series that will be published beginning in October 2023:

This young adult LGBT+ fantasy novel called The Flying Ship will transport readers to a mystical world of intrigue thanks to Jem Milton's (Polly Who?, The Pronoun Book) writing. When Dobrinia is stranded in a forgotten military outpost, she embarks upon a quest to marry a princess, but troubled history can catch up with even a flying ship in the vast Tzardom of Glas, where magic has been outlawed.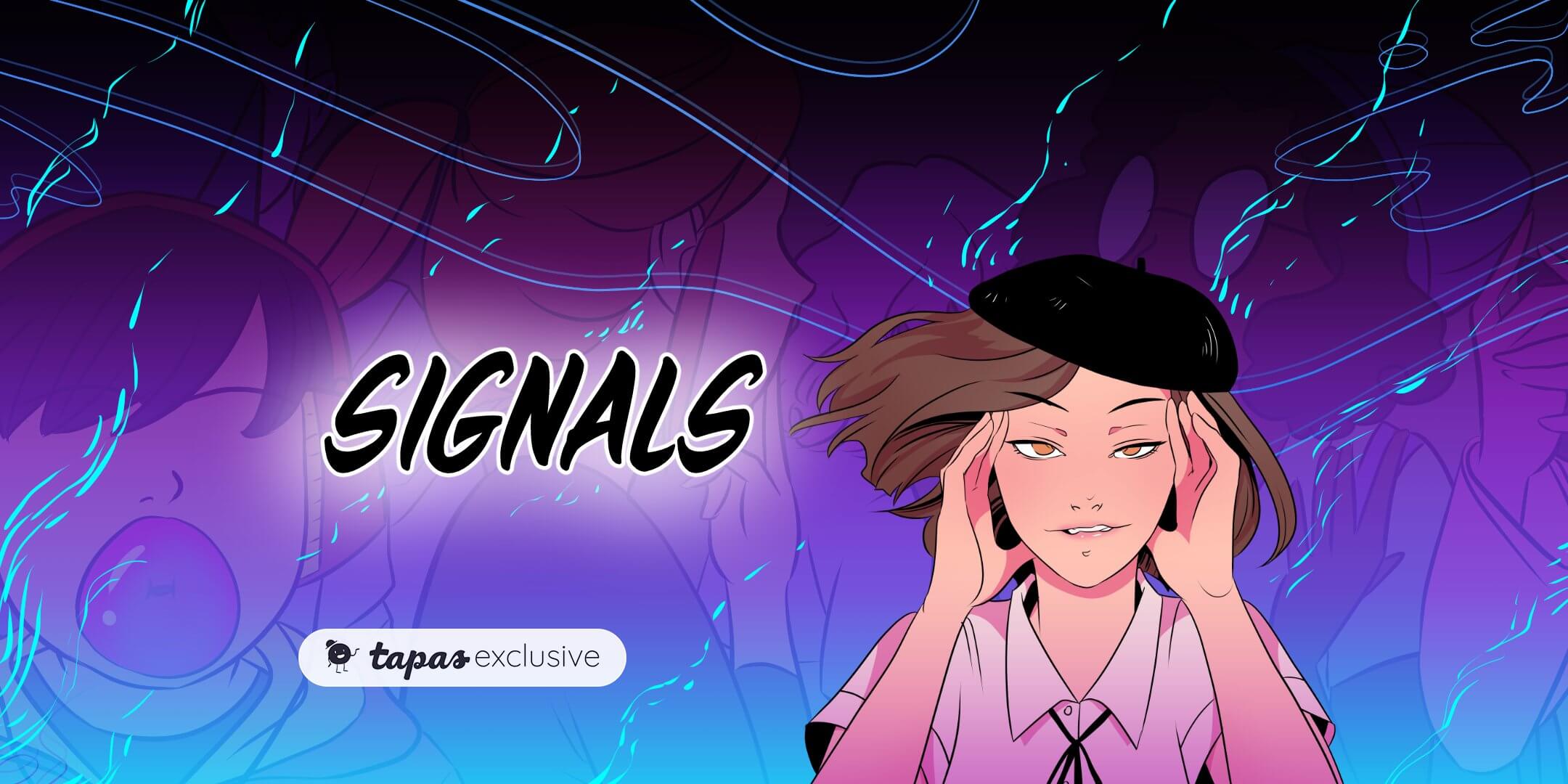 Featuring writing and art by Nika (Love Debut, Secrets in the Silk), Signals is a psychic suspense story starring Mel Song, a crack investigator in New York City. Although she loves watching soap operas in her pajamas, eating instant ramen, and internet shopping in her spare time, she also has a secret weapon: the ability to read minds, so Mel cannot afford to be complacent when a new threat lurks beneath the City's shadows.

As an extraordinary action thriller comic, Animalheads is written by Son M (Thief of the Heights, Death's Diner) and illustrated by Sam Curtis (A Vampire in Paris, Drac, Son of Dante). In the face of dire job prospects and grueling family pressures as they enter adulthood, four best friends get creative – the higher the risk, the greater the reward. While it starts out as a part-time venture intended to scare people, the venture spirals uncontrollably, entrancing them in a nightmare when they cross the path of a violent crime syndicate without their knowledge. As the newest outfit in the criminal underworld, their survival is now on the line.

This story, The Tomahawk Angel, is written by Odysseas Theodoratos (Subject Zero, After Darkness), is presented in a traditional manga form. During the year 2050, an 18-year-old amnesiac awakens to find a devastated world populated by monsters overrun by a ruthless scientist guided by an artificial superintelligence, who unleashes hell on the planet in order to preserve a small percentage of humankind.
Having announced this deal, Tapas Entertainment has announced its first major news for 2023.
Alexis Boutilier is from Vancouver, British Columbia. She has a high interest in all things tech and loves to stay engaged on all the latest appliances and accessories.