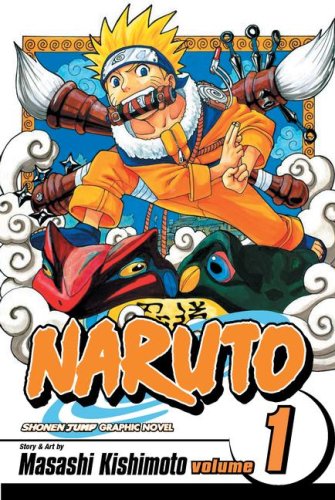 Cory Doctorow says ownership is key: I'm paraphrasing here, but Doctorow, who has been right about a lot of things, has some things to say about digital comics in a video shot at New York Comic Con, including his opinion that readers should be able to buy digital comics and keep them: "You know, you buy the comic, and it looks like a purchase, right? There's a 'Buy' button, but underneath the buy button, there's a thing that says, by buying this comic, I agree that you're allowed to come over to my house and punch my grandmother, wear my underwear, make long distance calls and clean out the fridge. And like—I just feel like, any company that's gonna confiscate all the value you have, because you've had the poor taste and bad sense to actually give them your money—that's just not a company you want to encourage."
There's a new digital manga publisher in town: Lillian Diaz-Przybyl, the former senior editor of Tokyopop, and writer and manga adapter Lianne Sentar, together with two other fans of all things Japanese, have launched a new manga publisher, Chromatic Press, which will publish original English language (OEL) manga, first serialized in a digital magazine and later collected in print. And they are kicking it off with Sentar's Tokyo Demons and one of the best received Tokyopop OEL manga, Off*Beat.
Keep to the (download) code: Many comics publishers look at gamers as a promising pool of potential new readers, and now DC is reaching out to them directly: They are offering a download code for a free copy of their digital-first comic Injustice: Gods Among Us with the purchase of an Injustice-themed GameStop gift card. What makes this interesting is the addition of a digital comic to a physical transaction. Marvel includes a download code for a free digital copy with some of its comics, and the Diamond Digital program allows comics-shop customers to purchase download codes in a comics shop (but no one understands why).
Naruto comes to China: The Chinese internet portal Tencent Games has signed a deal with the Japanese publisher Shueisha for the digital rights to 11 different comics, including Naruto, One Piece, and Dragon Ball. The comics will be available online and via cell phone, and Tencent also plans to partner with Namco Bandai to produce a web-based Naruto game.
Digital steals the show at India Comic Con: The Times of India checks out the digital scene at India Comic Con, which included the participation of several webcomics artists and the launch of an Android app, Comixsphere. India is a big comics market and a big cellphone/tablet/e-reader market, so this makes sense, but of course they are doing it their own way: Somehow, digital comics sites such as Readwhere.com are managing to sell digital comics for cash as well as in the usual ways.
Kenya gets its first digital comic: Here's the 411 on what the writer claims is the first webcomic in Kenya. Hillside Campus, which looks like it's going to be a soap opera/action story, launched a few weeks ago on the Kenyan website Capital Campus, a website affiliated with Capital FM radio. The story revolves around three college buddies who investigate the mysterious disappearance of a classmate after discovering her "secret blog diary."

A former book editor and newspaper reporter, Brigid Alverson started MangaBlog to keep track of her daughters¹ reading habits and now covers comics and graphic novels for Comic Book Resources , School Library Journal, Publishers Weekly Comics World, Robot 6, and MTV Geek. She also edits the Good Comics for Kids blog at School Library Journal. Brigid was a judge for the 2012 Eisner Awards. Send her an email to wordballoons@gmail.com