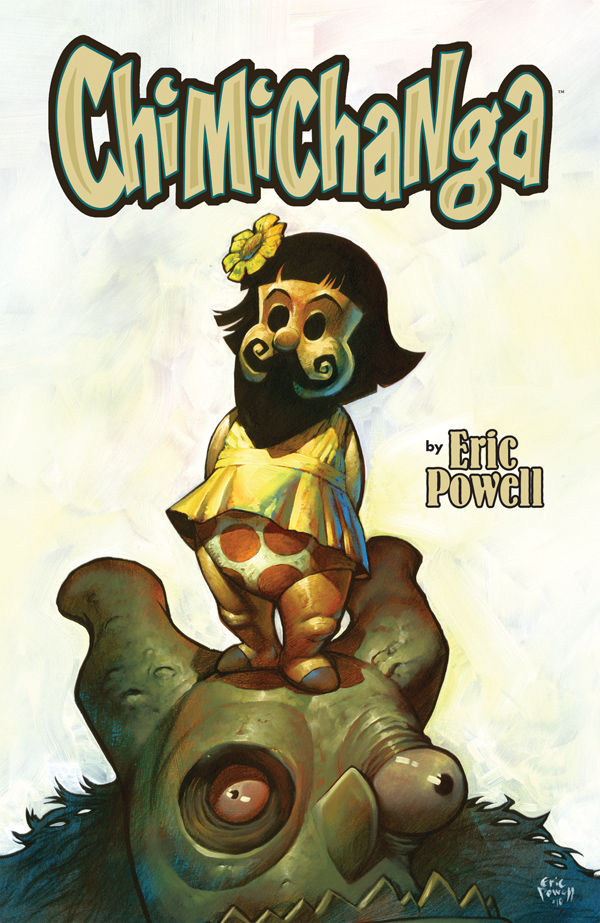 Summer's almost over, but there's still time for some comics reading before school starts in earnest. Dark Horse's big sale this weekend is on kids' comics, with 99-cent issues of Axe Cop, Groo, and Usagi Yojimbo and heavily marked-down graphic novels, including Avatar: The Last Airbender, Star Wars: Clone Wars, and the Eisner-nominated Chimichanga—possibly the best $2.99 you'll spend this week, whether for a kid or an adult. It's Eric Powell's tale of a bearded girl and her pet monster, set in a sad circus; check out my review at Robot 6 if you want to know more. The sale is this weekend only.
If you prefer something a bit more mature, Dark Horse is also offering a Hellboy: Weird Tales and Others megabundle of 32 comics for $30. This is basically a collection of Hellboy side stories, so it's a great way to dip your toe into the waters.
I'm only seeing one weekend sale at comiXology, and if you blink, you'll miss it: All Ed Brubaker's comics are marked down to 99 cents, but the sale ends tonight. That's a bunch of issues of Captain America, Daredevil, X-Men, and Winter Soldier.
In case you missed Digital's Tezuka Week promotion—15% off the first ten issues of Astro Boy Magazine—they are extending it for another week.
And finally, Viz's big summer sale—up to 20% off their digital manga—is still going on, and there's a lot to choose from. Every volume is discounted, and there are hundreds to choose from, so don't miss out.
A former book editor and newspaper reporter, Brigid Alverson started MangaBlog to keep track of her daughters¹ reading habits and now covers comics and graphic novels for Comic Book Resources , School Library Journal, Publishers Weekly Comics World, Robot 6, and MTV Geek. She also edits the Good Comics for Kids blog at School Library Journal. Brigid was a judge for the 2012 Eisner Awards. Send her an email to wordballoons@gmail.com