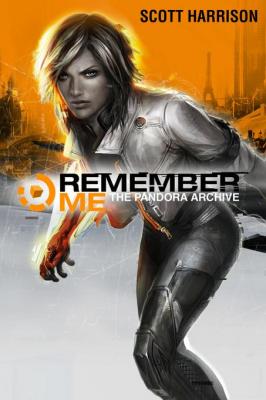 Capcom, which gave the world the Street Fighter and Resident Evil video games, is dipping its toe into publishing with the release of its first e-book, Remember Me: The Pandora Archive. The book is based on the Capcom game Remember Me, a third-person shooter game set in a future cyberpunk version of Paris in which people's memories are not their own any more—a giant corporation harvests them via brain implants. A small group of activists, who call themselves the Errorists, fight the corporation in order to, literally, free people's minds.
That's quite a complicated backstory, and so Capcom and game developer Dontnod teamed up with the London digital publishing company Orb Entertainment to produce the e-book, which was written by novelist Scott Harrison. Remember Me: The Pandora Archive is a prequel to the game that follows the character Nilin as she travels around the shattered city of Neo-Paris. The 130-page novel is available via the Amazon Kindle, the Kobo store, and Google Play and is priced at $3.99.
While it's not unusual for publishers to produce licensed novels and comics about a popular game, it is less common for the game company to publish the book themselves. But Orb's Paul Rhodes says digital media have opened up new possibilities. "Digital has levelled the playing field. It is now possible for games companies such as Capcom to extend their fantastic stories into the literary marketplace without having to rely on a traditional licensing deal with a book publisher," he said. There's also an interactive journal on the Remember Me site that introduces another character and tells part of the story from his point of view.
A former book editor and newspaper reporter, Brigid Alverson started MangaBlog to keep track of her daughters¹ reading habits and now covers comics and graphic novels for Comic Book Resources , School Library Journal, Publishers Weekly Comics World, Robot 6, and MTV Geek. She also edits the Good Comics for Kids blog at School Library Journal. Brigid was a judge for the 2012 Eisner Awards. Send her an email to wordballoons@gmail.com