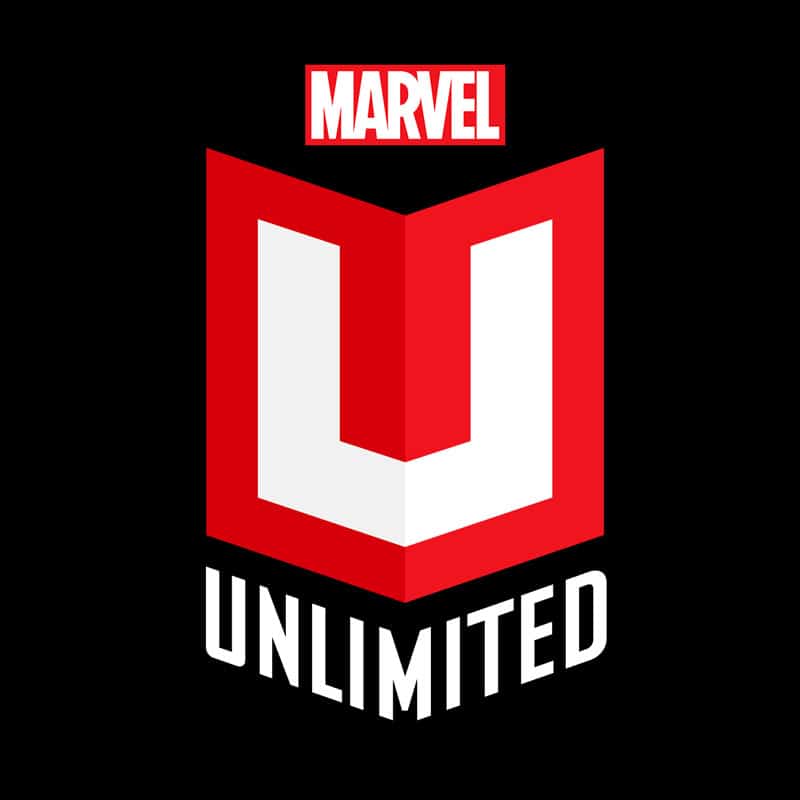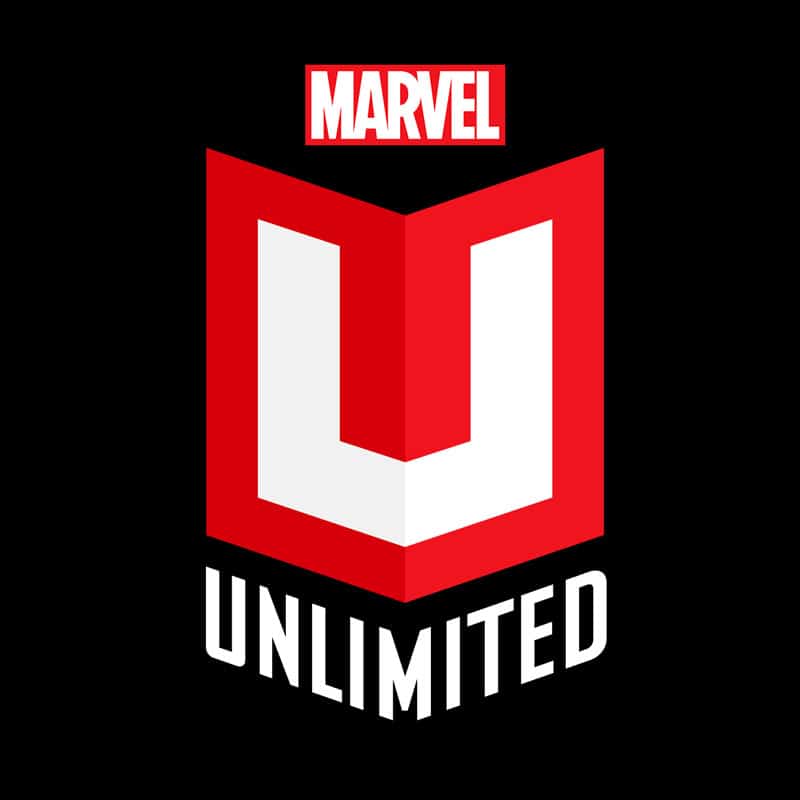 Every single month hundreds of websites talk about new television shows and movies that are coming to Netflix. Marvel wants to generate similar buzz about their Marvel Unlimited subscription program and for the first time they are sending out official word about new comics that will be hitting the service all November long.
I asked Joseph Taraborrelli the Senior Communications Manager at Marvel Entertainment what prompted his company to start disclosing the names and dates of comics hitting Unlimited. He said "We wanted to build a notification that shows an ample amount of titles that are coming into MU this Nov. It's one thing to say "over 19,000" but to show a list that forces you to see the vast selection that is added week to week and month to month, it exemplifies just how great, and robust, Marvel Unlimited is."
Week of 11/7
A YEAR OF MARVELS: MAY INFINITE COMIC #1
A-FORCE #5
ALL-NEW INHUMANS #7
AMAZING SPIDER-MAN & SILK: THE SPIDER(FLY) EFFECT INFINITE COMIC #8 (FINAL ISSUE!)
AMAZING SPIDER-MAN #12
BLACK WIDOW #3
CAPTAIN AMERICA: SAM WILSON #9
CONTEST OF CHAMPIONS #8
DAREDEVIL/PUNISHER: SEVENTH CIRCLE INFINITE COMIC #5
DEADPOOL: MASACRE #1
Meet "Masacre"- the Deadpool of Mexico! Did you know that Deadpool in Spanish-speaking countries is called "Masacre"?
Here comes the issue to make all of that even more confusing, as we meet Masacre, the deadly Deadpool-inspired vigilante south of the border!
Watch him slaughter his way into your hearts in this entirely Spanish language one-shot written, drawn, and edited by folks who don't speak it!
THE UNBELIEVABLE GWENPOOL #0
"Who is Gwenpool, and where did she come from?" Ever since she made a splash in her first cover appearance, those have been the questions on everyone's lips as they lounge about, sipping from a tropical beverage!
Now, get all three of the original Gwenpool backup stories featuring Ms. Poole's first appearance and her battle alongside our favorite private duck Howard the Duck in one convenient package!
Plus: See Gwen's first Xmas in the Marvel Universe, and the guy she killed to mark the occasion! (Collecting the Gwenpool backup stories from HOWARD THE DUCK (2015B) #1-3 and material from Gwenpool Special #1)
HOWARD THE DUCK #7
INVINCIBLE IRON MAN #9
MARVEL UNIVERSE AVENGERS ASSEMBLE: CIVIL WAR #3
MOON KNIGHT #2
NEW AVENGERS #11
NOVA #7
POE DAMERON #2
THE PUNISHER #1
FRANK CASTLE LOSES CONTROL! A by-the-numbers drug bust is about to take Frank Castle by surprise…and he HATES surprises.
The horrible fallout threatens to send The Punisher into the heart of darkness, but Castle won't make that journey alone: A DEA agent is on his trail and attempting to get into his head…but what horrors will she find there, and will she survive the experience?
ROCKET RACCOON & GROOT #5
SCARLET WITCH #6
SPIDER-GWEN #8
SPIDER-MAN 2099 #10
Week of 11/14
AGENTS OF S.H.I.E.L.D. #5
ALL-NEW X-MEN #9
ALL-NEW, ALL-DIFFERENT AVENGERS #9
BLACK PANTHER #2
DARTH VADER #20
DEADPOOL #11
GUARDIANS OF INFINITY #6
GUARDIANS OF THE GALAXY #8
GWENPOOL, THE UNBELIEVABLE #2
ILLUMINATI #7 (FINAL ISSUE!)
SILK #8
THUNDERBOLTS #1
FROM THE ASHES OF AVENGERS: STANDOFF!
They're a renegade team rampaging across the Marvel Universe under the direction of the Winter Soldier! But are the Thunderbolts heroes or villains—and do even they know for sure?
UNCANNY X-MEN #7
X-MEN '92 #3
ULTIMATES #7
UNCANNY INHUMANS #8
VENOM: SPACE KNIGHT #7
VISION #7
WEB WARRIORS #7
Week of 11/21
CIVIL WAR II #0
From the creative team that brought you House of M and Siege comes a blistering first chapter in Marvel's new explosive event.
Watch as the players are introduced and the table is set for a storyline that fans will be talking about for years.
DAREDEVIL/PUNISHER: SEVENTH CIRCLE INFINITE COMIC #6
ALL-NEW WOLVERINE #8
DEADPOOL & THE MERCS FOR MONEY #4
DEADPOOL: LAST DAYS OF MAGIC #1
HAUNTED MANSION #3
INTERNATIONAL IRON MAN #3
KARNAK #4
OLD MAN LOGAN #6
POWER MAN AND IRON FIST #4
SILVER SURFER #4
SPIDER-MAN #4
SPIDER-WOMAN #7
SPIDEY #6
SQUADRON SUPREME #7
STAR-LORD #7
THE ASTONISHING ANT-MAN #8
UNCANNY AVENGERS #9
Week of 11/28
CAPTAIN AMERICA: STEVE ROGERS #1
He's back! The original Sentinel of Liberty returns, with a new shield, a new team, and a new mission!
And he's not the only one who's back! Like the saying goes– cut off one LIMB, two more will take its place! HAIL HYDRA!
AMAZING SPIDER-MAN #1.5
CAPTAIN MARVEL #5
CARNAGE #8
DAREDEVIL #7
DEADPOOL #12
DOCTOR STRANGE #8
DRAX #7
EXTRAORDINARY X-MEN #10
GUIDEBOOK TO THE MARVEL CINEMATIC UNIVERSE – MARVEL'S CAPTAIN AMERICA: THE WINTER SOLDIER
GUIDEBOOK TO THE MARVEL CINEMATIC UNIVERSE – MARVEL'S ANT-MAN
HYPERION #3
MARVEL UNIVERSE GUARDIANS OF THE GALAXY #8
MARVEL UNIVERSE ULTIMATE SPIDER-MAN: CONTEST OF CHAMPIONS #3
MIGHTY THOR #7
MOCKINGBIRD #3
MOON GIRL AND DEVIL DINOSAUR #7
NIGHTHAWK #1
Straight from the pages of SQUADRON SUPREME comes one of the most brutal super heroes of the Marvel Universe. Nighthawk is Chicago's dark protector, dispensing swift, decisive justice to those that truly deserve it.
When the city's shadiest power brokers turn up murdered in gristly ways, the apparent work of an inventive serial killer, Nighthawk must ask himself, Does this predator deserve to be caught?
Who is the killer? What is he after? What does he want from Nighthawk? To answer these questions, Nighthawk must first look in the mirror.
OBI-WAN AND ANAKIN #5 (FINAL ISSUE!)
PATSY WALKER, A.K.A. HELLCAT! #6
RED WOLF #6 (FINAL ISSUE!)
SPIDER-MAN/DEADPOOL #5
STAR WARS #19
STARBRAND & NIGHTMASK #6
THE TOTALLY AWESOME HULK #6
THE UNBEATABLE SQUIRREL GIRL #8
UNCANNY INHUMANS #9
WEIRDWORLD #6 (FINAL ISSUE!)
Michael Kozlowski is the Editor in Chief of Good e-Reader. He has been writing about audiobooks and e-readers for the past ten years. His articles have been picked up by major and local news sources and websites such as the CBC, CNET, Engadget, Huffington Post and the New York Times.