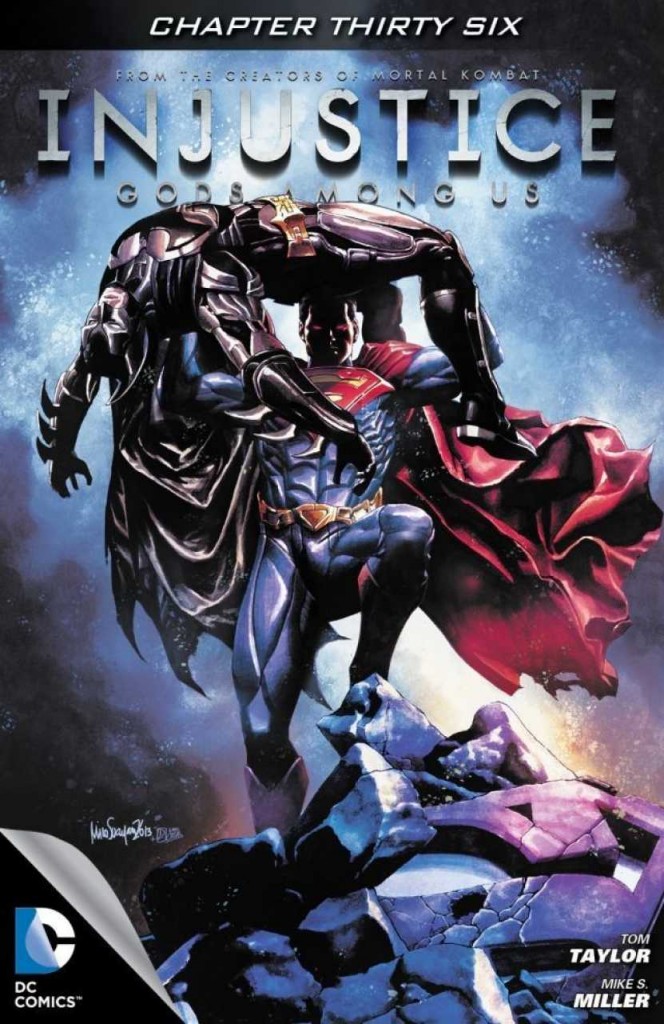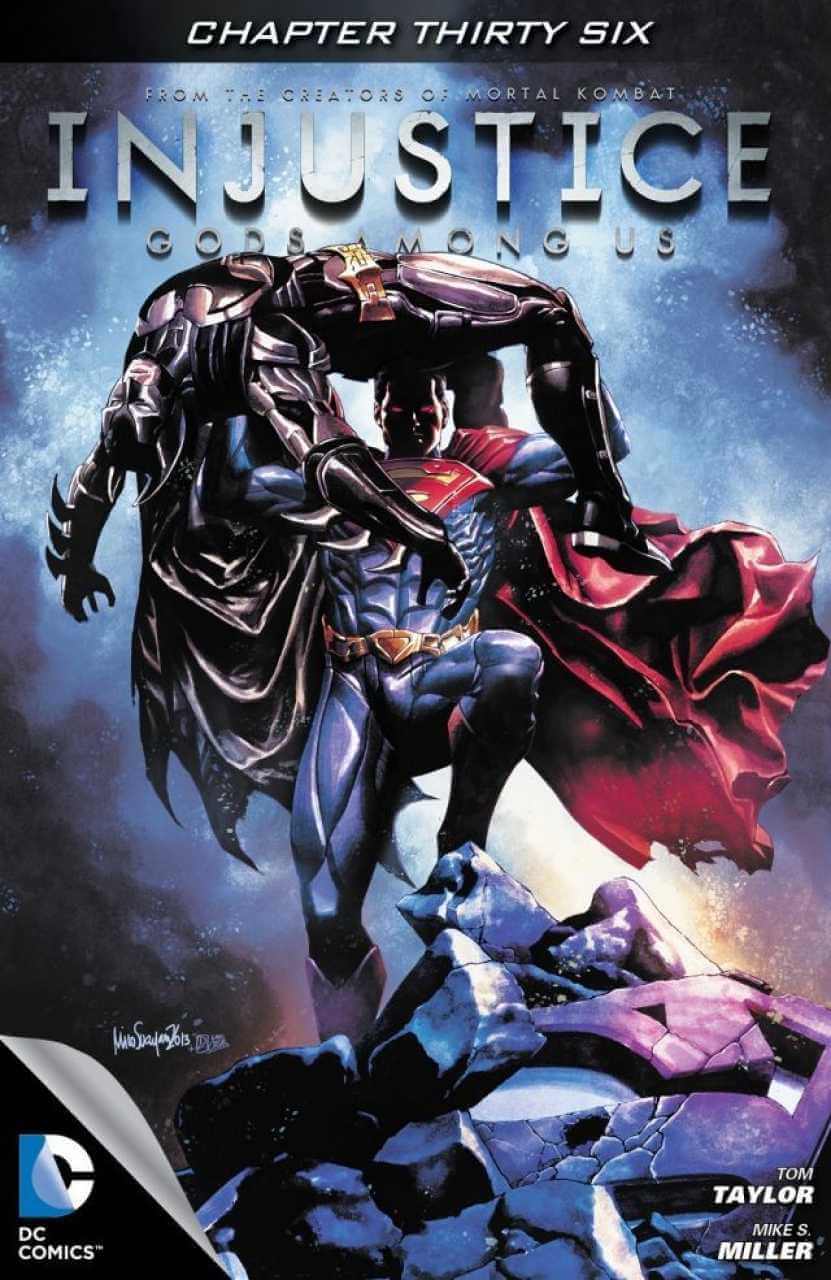 If you follow our weekly Digital Comics Best Seller List posts, you know that Tom Taylor's Injustice: Gods Among Us is typically one of the top-selling comics on every platform, and often the individual issues make up more than half of the top ten.
So it was rather startling news when DC announced yesterday that the series is going on hiatus for the rest of the year. This week's issue, #36, will be the last until January 2014, when Taylor will pick up the story again where he left off.
Injustice is a prequel to the game of the same name, and Taylor said that this week's issue was a good stopping point, "I said early on that we had a definite ending in mind for our story. I knew that the story we were telling in these 36 chapters was essentially the break-up of the World's Finest friendship. When Superman and Batman's relationship became irreparable, that's when our story would end. That tale is told now."
However, we have another story to tell in the pages of Injustice, and that story will begin in January 2014. Taylor cited the rigors of maintaining a weekly schedule, but he also said, "Injustice has been an absolute dream project."
Because the comic is digital-first, print issues will continue to be released for the rest of the year, and DC also plans to release an all-new Injustice Annual in November.

A former book editor and newspaper reporter, Brigid Alverson started MangaBlog to keep track of her daughters¹ reading habits and now covers comics and graphic novels for Comic Book Resources , School Library Journal, Publishers Weekly Comics World, Robot 6, and MTV Geek. She also edits the Good Comics for Kids blog at School Library Journal. Brigid was a judge for the 2012 Eisner Awards. Send her an email to wordballoons@gmail.com