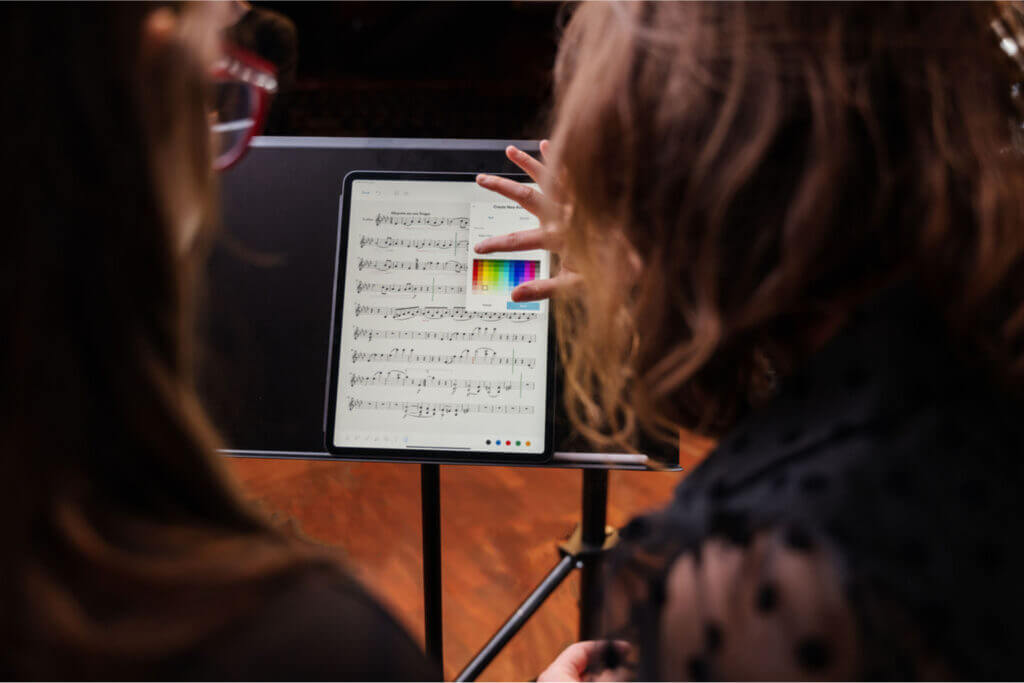 Popular music technology startup Enote has raised 10 million Euros for their app development. The music app that's considered the sheet music for the 21st century has raised money in a pre-series A funding round. With the raised money, the startup aims to invest and advance its application.
Enote, an App for Musicians
Enote is a music technology organization that uses AI (Artificial Intelligence) to integrate centuries of written music in one place. With its impeccable library of interactive sheet music, the app has helped many musicians worldwide. It's an efficient way to transform written music into an accessible and reliable digital standard.
Enote has a team of the brightest minds in the music industry. With their services, the startup aims to create a new score standard for musicians. It was only 18 months back when the app launched itself in the Apple store. At present, their application is used by 70,000 musicians worldwide. Enote also plans to expand itself in the education market after a program with the different music schools and institutions in Berlin.
Enote fundraising was exclusively done under Dieter von Holzbrink Ventures from DvH Ventures, EU's European Innovation Council (EIC Fund), and Rudolf Fuchs Family Office.
Backed Up By Happy Investors
Boian Videnoff, the co-founder of Enote, seems to be quite happy with fundraising. Speaking on the incident, he said, "We're super excited to embark on the next chapter of our journey with such strong partners by our side."
He further said how Enote's investors seem to understand the business opportunity in the still undigitized sheet music market. Videnoff appreciates the investor's strong understanding of the societal/cultural importance of Enote's mission to "democratize access to sheet music and make music education more rewarding, affordable and effective for billions of digital natives around the world."
Meanwhile, the managing partner of DvH Ventures, Peter Richarz, said how they are excited to join Enote to improve the musicians' lives with technology. They are equally thrilled to be a part of an organization that makes affordable and accessible sheet music for people. He appreciated Enote and said, "Their proprietary artificial intelligence is the key to a unified digital sheet music format."
Enote's other investor, EIC Fund, seems to be equally impressed by the app. One of their board members, Hermann Hauser, said how innovative and talented startups in Europe fail to grow in the country. They either remain small or relocate somewhere else. However, with their investment, startups like Enote are "able to continue preserving European cultural heritage by making it more accessible and interactive."
Open to Investors
Presently, Enote is still open to investors, offices, and venture capital funds who want to support them. They are inviting investors to join the second closing of their pre-series A funding round.
The app has been successfully providing access to over 18,000 classical works through its library. Musicians may find exclusive work from the finest publishing houses like Henle, Peters and Durand, etc. However, many are curious as to how they will upgrade their app with the earned funds.
Navkiran Dhaliwal is a seasoned content writer with 10+ years of experience. When she's not writing, she can be found cooking up a storm or spending time with her dog, Rain.