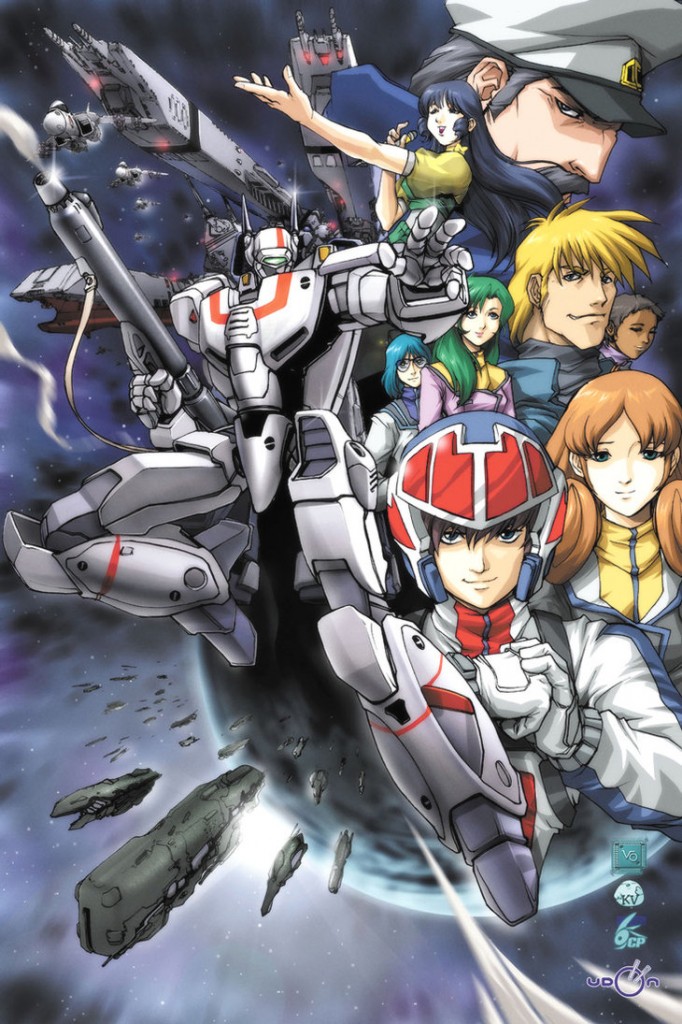 Udon Entertainment has finally been able to reach out to readers outside of North American with a distribution deal with Comixology. They signed it back in early 2013 and the Canadian manga company has garnered tremendous success with their Street Fighter, Makeshift Miracle and Dark Stalkers comics. At the San Diego Comic con Harmony Gold and Udon have both announced a new licensing deal for a series of Art Books.
Robotech is one of the most successful mecha franchises of all time. The 85 episode series first launched in 1985 and seamlessly crossed over into North America from Japan. The premise of the series involves a fallen battlecruiser landing on earth and sparks major scientific advances. With this technology, Earth developed robotic technologies, such as transformable mecha, to fight three successive extraterrestrial invasions against the likes of the Zentradi and Invid.
The franchise has been going strong with different movies, OVA, manga, comics and television series. The more notable ones are Macross Frontier, Macross 7, Macross Plus, Macross Zero, The Shadow Chronicles. Overarching themes normally involve love, music and mecha based combat.
The new licensing deal will see a number of new art books developed. They will have concept art, model sheets, early developmental designs and sketches covering Robotech and the original Japanese Macross, Southern Cross and Mospeada series. Udon will also be the publisher for the Kickstarter-exclusive Art of Robotech Academy book. Although an exact page count is not finalized, the target is for 96 pages and will feature the character and mecha designs for Robotech Academy.
Udon does have past experience working on the Robotech franchise which likely helped them secure the exclusive contract for the art books. They helped produce the five issue comic series Prelude to the Shadow Chronicles. Most people in art book circles hold Udon in very high regard, so likely they will do very good work with the IP.
Right now details are sparse on whether or not these will be books exclusively in print and sold via Amazon or will include digital editions sold on Comixology. Most of their prior art books were in paperback format exclusively, so it is unlikely that they will digitize it. Harmony Gold and Udon both would not comment for this story, but did say more news would surface towards the end of the year.
Tommy Yune, Creative Director, Harmony Gold told Good e-Reader " We've uncovered in our archives the original production model sheets for the Macross, Southern Cross, and Mospaeda, television series'. We have a ton of model sheets, and even early developmental designs that have never been seen or published anywhere. We're going to be working with UDON to collect this all, to have one of the most unique artwork collections ever made from Robotech. I'm extremely grateful for the energy that UDON has put into Robotech."
Meanwhile Erik Ko, Chief of Operations, UDON Entertainment told us " I grew up watching Robotech, it was a big part of my childhood. We're thrilled to be involved in this project. In fact, since the founding of UDON we've been involved with Robotech through various comics and design projects. We're honoured and very thankful to have been chosen to work on this new art book project."
Michael Kozlowski is the Editor in Chief of Good e-Reader. He has been writing about audiobooks and e-readers for the past ten years. His articles have been picked up by major and local news sources and websites such as the CBC, CNET, Engadget, Huffington Post and the New York Times.