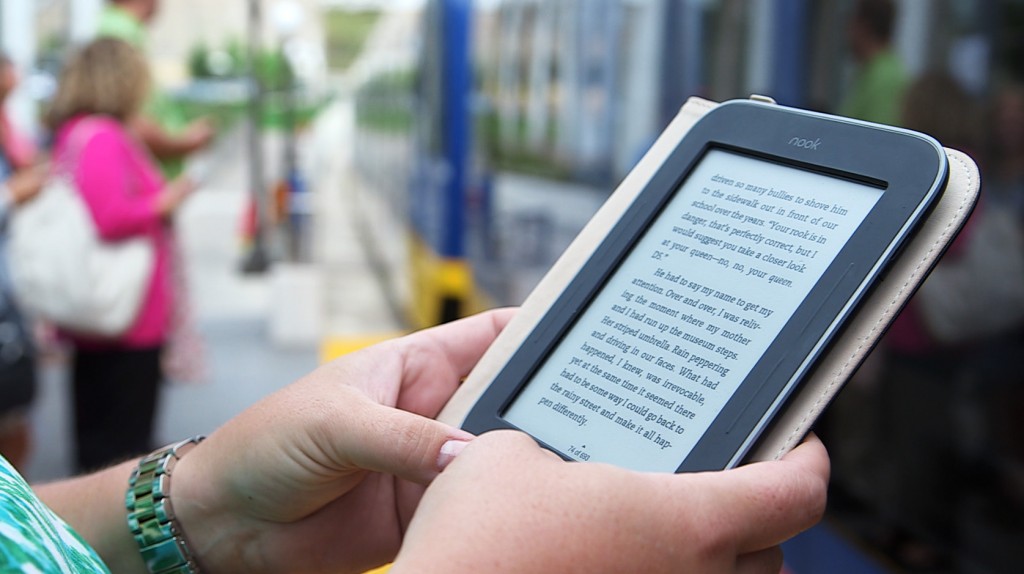 The 3M Cloud Library has just inked a deal with Barnes and Noble to provide libraries with e-readers to loan out to their patrons. This will give patrons the ability to borrow eBooks from the library, even if they don't own a device, they can simply borrow one.
"What's unique about our program is that patrons can choose the titles they want to read, rather than borrowing a pre-loaded device with a title they may not be interested in," said Tom Mercer, 3M Cloud Library Marketing Manager. "Our program gives patrons choice and allows libraries to extend digital reading to more people in their community."
To use the device at participating libraries, patrons can browse the 3M Cloud Library collection and check out an eBook from any computer in the library, then visit the appropriate lending desk to have the title loaded onto a NOOK GlowLight. The devices are sold to libraries through local Barnes & Noble Community Relations Managers, who pre-load them with secure software. The software only allows the devices to be used through the library's account, requires no personal information from the patron, and renders the device inoperable once titles are due.
"Our library has been lending several hundred NOOK GlowLight eReaders with 3M Cloud Library compatibility with great success," said Laura Cole, Special Projects Coordinator at BiblioTech Library in Bexar County, Texas. "The devices are easy to use, reliable and lightweight. Best of all, our patrons love the GlowLight feature for nighttime reading."'