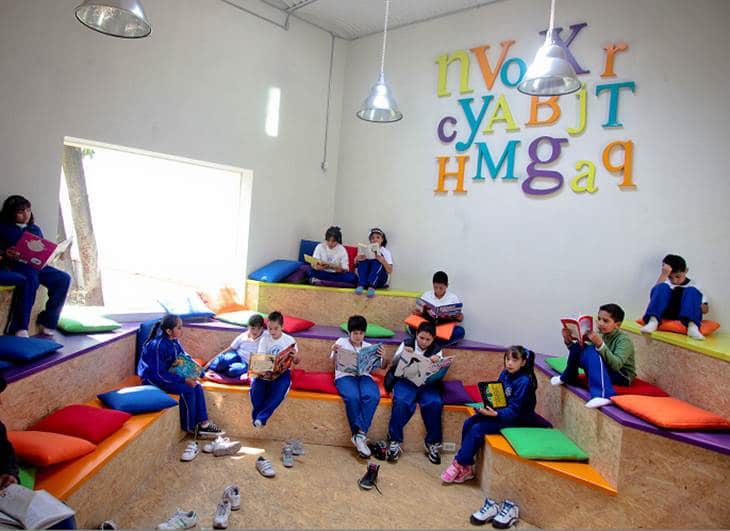 3,000 ebooks will be part of a new children's library in Mexico City, bringing the total to 28,000, according to reports Publishing Perspectives. The Biblioteca BS-IBBY México/A Leer is located in a mansion and offers three reading rooms for different ages, a digital archive, and a recording studio for producing audiobooks for the blind. International Board on Books for Young People (IBBY) and the Alfredo Harp Helú Foundation have gotten together to found the library, which is the second they have set up in Mexico.
"It's a paradox, celebrating the opening of a public library in one of the world's largest cities at a time when the ebook is gaining ground and the printed book as a format is now being questioned. The challenge is to invest in technology, but also in the printed word because the most important thing is inciting people to read and to live in closer proximity to books," Harp Helú said during the inauguration on November 12.
Catering to those with handicaps, readers may record books for other readers with impaired vision and public readings in sign language will also be held.  The library will also offer braille books. The library is at Goya 54, Mixcoac, Mexico DF. Tel +52 55 5563 1435 and its website is here.