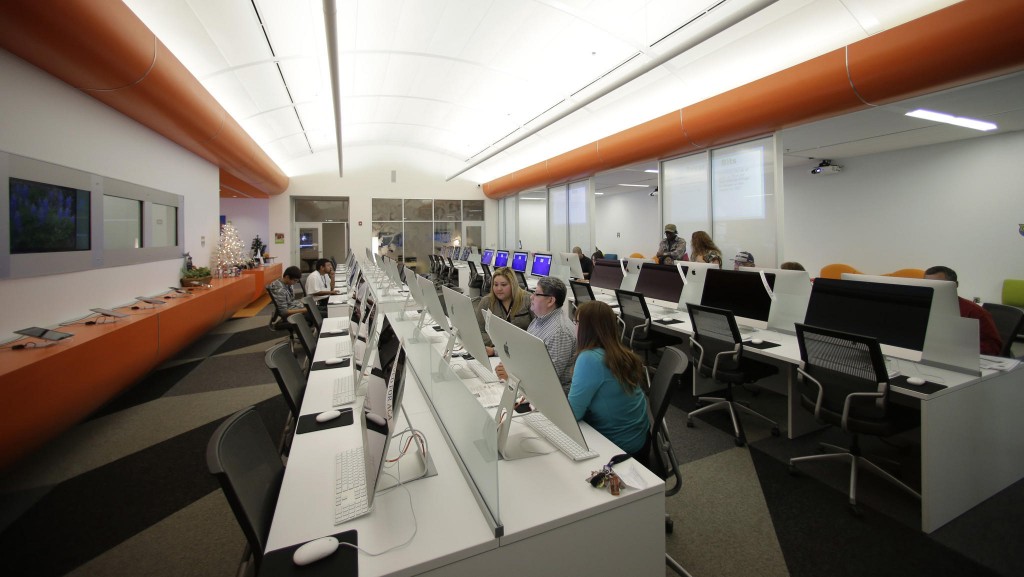 The Association of American Publishers has just released their annual data report and e-book sales are not doing that great. In the first three months of 2015 they have plummeted 7.5% from the same period last year. In all of 2014 e-books have more or less stabilize with only 3% growth from the year prior and this is forcing publishers to evaluate their policies on selling e-books to libraries.
Libraries right now are at the mercy of publishers and these companies can charge whatever they want. The new Michael Connelly novel Burning Room costs $14.99 on Amazon, but libraries are paying $106.00 per copy. John Grisham's Grey Mountain costs $15.99 for a retail edition, but costs libraries $85.00. Some publishers make libraries repurchase the title after 25 loans, while others have them expire after one year. There is little consistency with the pricing, but hopefully this will change.
Publishers are very aware of new entrants to the market that are bucking the trend of e-book distribution. Hoopla has an innovative model that has their entire catalog of books and comics available for online library lending, but the library only pays for the titles that are checked out. Freading, Total BooX, and BiblioBoard also have interesting business models.
Major publishers have certainly not been asleep at the wheel and letting these small companies gain a meaningful foothold in the library space. This has prompted them to take more risks and experiment with new pilot projects.
One of the most successful was the Overdrive Big Library Read project that started in 2013 when the company partnered with Sourcebooks. It made the title The Four Corners of the Sky by Michael Malone, available simultaneously to all patrons of over 3,500 OverDrive partner libraries. The book could be downloaded an unlimited number of times. This program was so successful that it prompted HarperCollins to contribute four different titles over the last two years and they continue to sponsor the event, even now.
Back in April Simon & Schuster announced that it will donate a free electronic copy of Academy Award–winning producer Brian Grazer's new book, A Curious Mind: The Secret to a Bigger Life, to school and public libraries for every ebook or hardcover book sold at retail, up to 5,000 copies. The promotion was coordinated by Overdrive and was a resounding success.
Ultimately pilot projects are a great way for the publishers and libraries to promote a few titles in tandem with each other, but the high e-book prices to maintain a proper collection is draining the libraries budgets at an alarming rate. This has prompted a new coalition in Canada to be formed that is trying to bring public awareness to just how bad things are getting. For the first time ever all of the major organizations, which include The Toronto Public Library, Canadian Library Council, Ontario Library Association and the Canadian Library Association are seeking government intervention to adopt a uniform set of standards for publishers to follow.
There is no denying that for the last few years the steady growth of consumer e-book sales have either stagnated or halted completely. Publishers need libraries now, more than ever to keep the digital gravy train rolling. This will result in more pilot projects and lower prices on books, in order to sell more of them.

Michael Kozlowski has been writing about audiobooks and e-readers for the past twelve years. His articles have been picked up by major and local news sources and websites such as the CBC, CNET, Engadget, Huffington Post and the New York Times. He Lives in Vancouver, British Columbia, Canada.