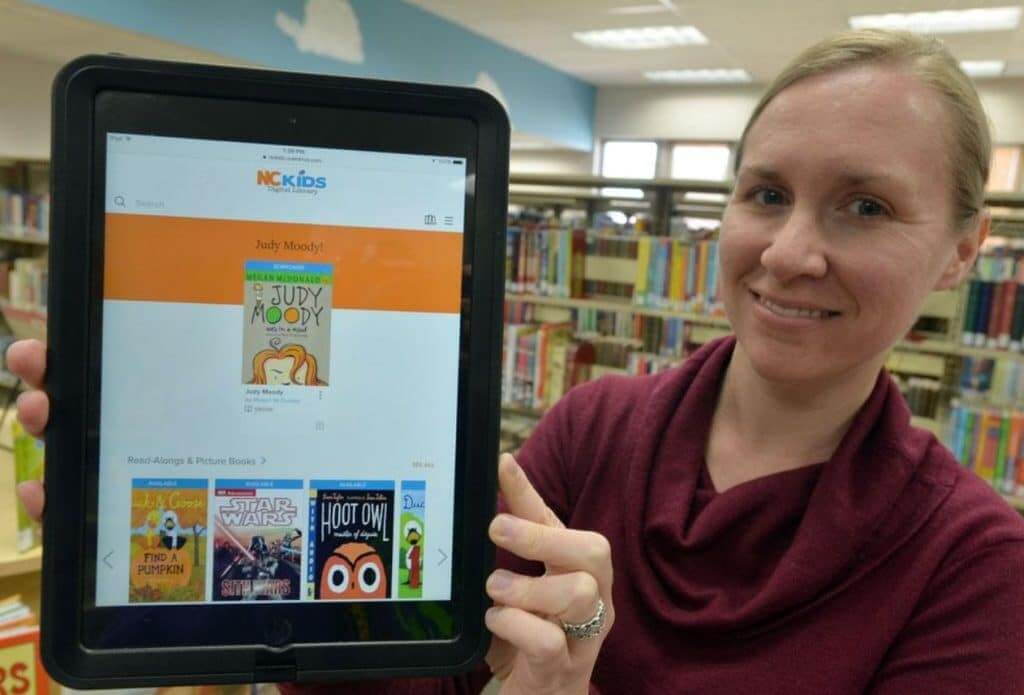 North Carolina is the first state to unveil a bold plan to outfit libraries with a dedicated digital kids section so they can download audiobooks and e-books.  The average location will have around 3,000 e-books, 680 audio books and 35 streaming videos for kids. Children and parents have instant access from home or anywhere using a card from any public library in North Carolina.
In order to make the digital kids section vibrant the N.C. Public Library Directors Association received a grant of $200,000 from state legislators last year. The collection is accessible via nckids.overdrive.com, or downloading the OverDrive app available on smart phones and mobile devices. All users have to do is log in using their library card number.
Each month, a new book will be chosen as Book of the Month, which means it will be available for endless reading the entire month. No waits or limits on simultaneous checkouts will also make the book of the month ideal for classrooms and group settings. This month's book is "Judy Moody Was In A Mood," the first book in the Judy Moody series by Megan McDonald.
"Reading fiction increases empathy, improves social behavior and interactions, increases awareness of how others think and see the world, improves overall mental ability, and enhances the ability to handle complex situations," Jennifer Sackett, vice president of NCPLDA, said in a news release. "Having these resources available through the public libraries, which are open year-round and hours schools aren't open, mean we're available to assist students when schools are not open."