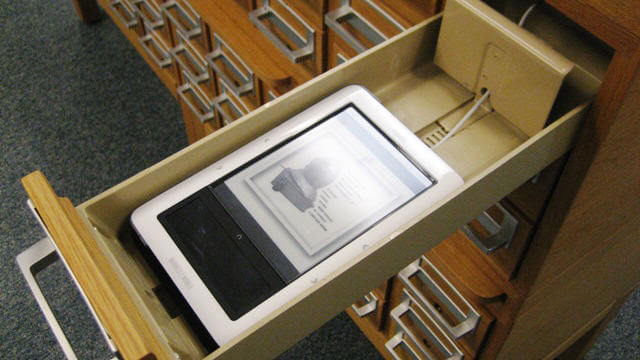 In order to be a professional librarian it warrants having your masters degree in library science. Technology has changed what it means to be a librarian, as many young people with a simple degree from their local college are now finding employment in a technology role.
Young people are working at local libraries as an "library associate"—college graduates who do the same work as librarians but receive lower salaries than their MLS counterparts. Their roles include troubleshooting patrons e-readers or setting up new research computers.
Professional librarians are a dying breed. They spend more time helping people find their missing sweater or hunting around for a lost iPhone. A New Mexico librarian recently said in an interview "I spend most of my time making change and showing people how to print from the computer or use the copier. I sure don't get the reference questions like I used to."
The future of libraries is technology. The first digital library launched in Bexar County in 2013. They received over $200,000 in funding to finance a huge e-book collection, 48 computers, 300 e-readers, and three Discovery Terminals. This is basically the first library in the world that doesn't have a single print book, its all digital.
Last year the Harris County Library in Houston Texas launched a digital library card system dubbed iKnow, doesn't offer all of the amenities of a full-service library card. It only allows you to borrow audiobooks, e-books, music and video online via Overdrive and can't be used to check out hard copies of books.  The great thing about this card, is that you don't have to go to the library in person, you can do it all online.
Speaking of Overdrive, they are the undisputed market leader in the digital library sector. The company has just announced that in 2015 eBook circulation surpassed 125 million, which was an increase of 19% from 2014 and 43 million audiobooks were loaned out. With these type of figures, it is no small wonder why professional librarians are no longer needed and technology specialists are in heavy demand.